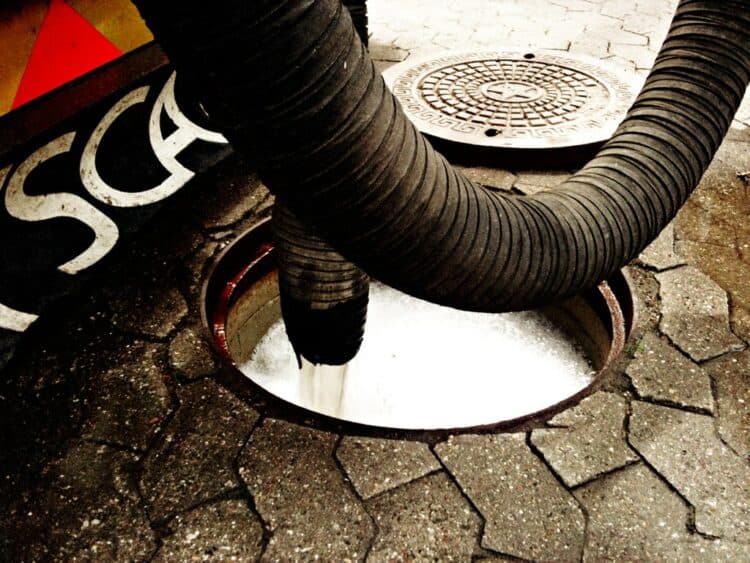 People avoid particular topics like they would plagues; and sewages are one of those things.
They are plain gross and not worth much concern as long as it's working excellently. Right? Well, that is where you are wrong.
Having the perfect sewage pump is essential.
It is difference the between a well-functioning sewage and thousands of cash in repairs. Here are the types of sewage pumps that you can use and what makes them perfect for a specific kind of job.
Sewage ejector pumps
These types of pumps are what many consider the modern miracle. And it is perfect for many applications.
It is easy to ignore all the benefits of installing one. Even so, without these pumps, we would turn back to chamber pots. Yuck!
So, what can a sewage ejector do for you?
From carrying out all waste into septic tanks to ensuring that we don't have to handle any of it, it is priceless. Here are two sectors that you should consider installing a sewage ejector pump.
That is your septic tank and basement bathrooms. Let's discuss each of them in detail first.
Septic tank
Not everyone has access to the city's sanitary system or public sewers. If you fall into this category, then you should take a second look at sewage ejector pumps.
A sewage pump will come in handy in breaking down and pumping the waste out into your septic field or septic tank. That waste will later-on empty into the septic service.
What makes these pumps perfect for the job is its large intake to pass solid wastes and not greywater alone. If you are looking for a durable sewage pump, then this will do.
You can get one made of iron cast or other heavy-duty materials. A long-lasting sewage pump will save you `repair costs.
Plus, you won't have to do the dirty and smelly job every time your pump stops working.
Basement bathrooms
It is the most common application for sewage ejector pumps. Basement bathrooms are usually at last 4 feet (1.22 m) below the house.
And they are also below the sewage line entrance. A sewage pump comes in handy in pumping the waste up into the sewage line entrance of the house.
And then out of your home. Installing a sewage pump is the same as installing a sump pump.
But with the sewage pump, you still need to add a vent pipe. The vent pipe will keep your basement odor free because it runs out of the house, removing the gas and smell.
All these are waste by-products. Sewage ejector pumps are excellent for several reasons.
One is that it has at least three times the output of a traditional sump pump. But, sewage pumps run less often than sump pumps.
And they have more rotating force and power to remove water that contains debris and solids. Now, back to the types of pumps, you can choose for installation.
Sump pumps
Traditional sump pumps cannot handle waste solids like sewage ejector pumps would. And you cannot install and use it in sewage applications.
Even so, these pumps still do a pretty good job of handling greywater. And they have more gallons per hour volume hence pump large volumes at a time.
Sewage pumps are more durable because of the heavy-duty materials used in making them. But sewage pumps cannot pump large volumes of waste at the same time.
Still, you can substitute a sump pump for a sewage pump if your sump depths block up with small debris all the time.
Grinder pumps
Sewage ejector pumps are excellent for residential use. But grinder pumps are perfect for commercial use.
Yet, the two are very similar. Grinder pumps have metal blades that can shred any waste drawn into the pump.
That makes these types of pumps necessary for most commercial buildings. For instance, hoteliers with no time to remove waste from utensils, usually flush it down.
That will pose no problem for you if you installed a grinder pump. Areas that have public access to sinks and toilets can also install this pump.
It is better to be safe than sorry in the long run. That is because few guests will care about what they flush down the toilet.
After all, they are not liable for repair costs. If you are a landlord, this may also be a perfect pump for you.
The Final take
Installing the correct sewage pump will help you save thousands in repair costs. And will also keep you from experiencing the inconveniences of a clogged drain.