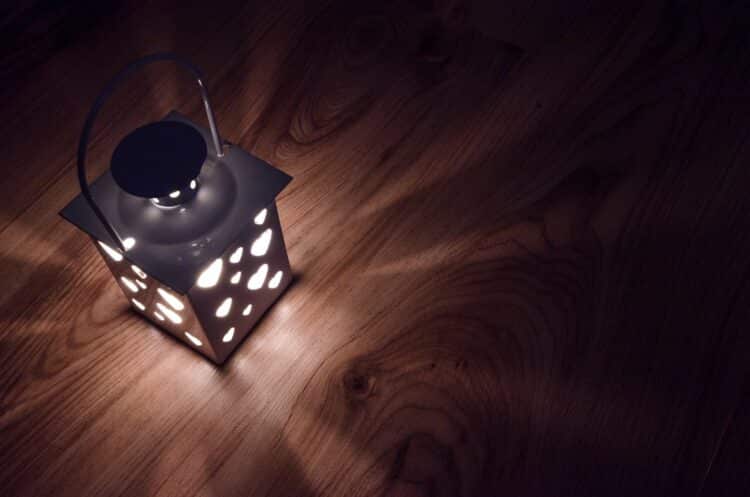 Hardwood flooring is pretty famous for numerous reasons. It's durable, gorgeous, and supremely attractive. No wonder it's that pricey.
But if you have pets and kids who do not appreciate wood floors' beauty, it may be better to stay away from wood flooring.
If you like all the benefits of hardwood flooring but lack the budget for its price tag, you may want to look at its alternative and more affordable flooring.
These are less costly and easy to maintain but look just as good (some even better). Besides, you may find most are more durable and less susceptible to wear and tear (even with pets and kids playing hard on it).
Here is a list you should consider checking out first.
The best affordable flooring
Flooring is an expense you may need to add to your remodel budget sooner or later- especially if your floors are out of style, worn or scratched by pets.
You may either resort to expensive carpeting to cover up the damage or refurbish your home's flooring. To avoid spending a fortune on it, check out these inexpensive options:
Laminate flooring
This flooring option is the first one on this listicle for a couple of reasons. For starters, it's the easiest dupe of hardwood flooring and one of the most inexpensive options.
However, just because it's cheap doesn't mean it's less durable. You may find it the best flooring option for anyone with children or pets who like to scratch.
If you go for quality laminate flooring, you may marvel at the fact that it falls and looks much like hardwood flooring.
However, it's made of numerous layers, with the top being a photographic layer and the rest made of particleboard wood.
Also, note that you need to maintain it well to avoid damaging it since you can't possibly sand it the way you do wood floorings.
Additionally, this residential flooring option has been there for a long time, and many homeowners trust it from experience. It's stylish, attractive, modern, and trendy.
You can also comfortably use it in high traffic areas like the bathrooms, hallways, and kitchen. That's because it's resistant to both stains and moisture.
Plus, you will have fun going through the newest designs and avenues for laminate tiles and plank floors. It comes in a variety of colors and styles for you to choose from.
If you want to reproduce any natural materials in your flooring, laminate can help you. You can reproduce stone, wood, or any other material you want your home to look like.
Additionally, installing it isn't difficult, and you use the same hardwood method of installation.
Bamboo flooring
If you are looking for flooring similar to hardwood but minus the exorbitant price tag, then bamboo flooring is it. Bamboo planks look so much like hardwood.
However, it's considerably less costly, more durable, and tough for hard use.
Cork flooring
If, like most homeowners, you prefer renewable, natural, and eco-friendly alternatives for your flooring, you will find that cork fits the bill perfectly.
It makes any home's flooring appear attractive with its gorgeous tiles and injects both color and texture to any space. Plus, you will love the quiet underfoot for your offices, living room, or kitchen.
But that's not all. Cork has numerous qualities that you would love for your floor, including noise-reducing qualities, resistance to mildew, insects, mold, and durability.
If you worry about high traffic areas lacking durable flooring material and damaging easily, cork puts that to rest.
Plus, it has insulating and cushiony properties that make it perfect for areas you spend a lot of time standing, like the kitchen.
You can easily install it yourself by cutting out the cork tiles with a homemade cutting jig. Also, cleaning it is hassle-free.
Plywood planks
Once, you could only use construction grade plywood for sheathing or subfloors. But not anymore. Currently, you can use it as an inexpensive flooring alternative for your home.
But how do you go about it? It's easy. You can either refinish the subfloor after removing your old flooring or install it on top of the existing plywood by cutting it into planks.
You can then add a hardy topcoat (preferably polyurethane) to make it more durable. The result is nothing short of outstanding.
However, it would be best if you were careful when picking out the various grades for your flooring. A complicated task it may be, but it's certainly worth it.
Painted plywood
Almost all homes have a plywood subfloor. If you do, too, you can skip other floorings for a more exciting option: paint the subfloor.
This trend is becoming more popular, just as it was in the 1700s. Through the process known as trompe l'oeil, you can design patterns that mimic wood grains or marble textures for a more exciting look.
However, don't forget that plywood is not water-resistant. That's why you must use a waterproof sealant on your flooring.
Linoleum
If you are looking for a more exciting and classic look, then linoleum is your best bet. This flooring option is back in style and has never liked better than it does now.
You can pick from its numerous varieties of colors and designs. Also, if you want to simulate different materials like stone or wood, you can do so.
Additionally, linoleum has a comfortable underfoot, and it's more durable. You can use it for a long time with minimal maintenance.
Plus, it's easy to clean and looks impressive in any room you decide to use it in.
Vinyl sheeting
Vinyl is a simple yet stylish option. More importantly, it's affordable. If you decide to go with this option, you need to keep in mind a couple of tips.
For one, ensure that the underlayment is entirely level. And secondly, don't forget to make templates of your floor's shape and size before installing vinyl.
Additionally, vinyl is made of plastic and is resistant to moisture, unlike most other flooring options. That means you can feel comfortable with it in your bathroom or laundry room.
Concrete
Concrete designs have come a long way and evolved into a modern, on-trend, and stylish option. You can even use it for numerous aspects of your home, like making a table or using a utilitarian design for your kitchen.
Interestingly, if you are looking for a more versatile flooring option, you can use concrete. Whether you have a rustic farmhouse or a more modern home, concrete is your best bet.
But also remember to include concrete finishing touches so that your flooring can be more durable.
Porcelain tiles
While vinyl is an interesting choice, not all homeowners like it for numerous reasons. That is where porcelain tiles come in.
This flooring material comes in various sizes, designs, and colors. You can choose any design that mimics the material you want, like wood grain texture, natural marble stone, and much more.
Plus, if you go for large format tiles, you will love the dramatic décor element it brings to the table. That's because it can expand your room visually. After all, it has minimal grout lines.
Additionally, it's still an inexpensive option but just as stylish as vinyl and more durable. More importantly, you do not need any tile experience to select this flooring option.
You can easily install it yourself and get a great look. By laying the tiles yourself, you not only save on the material but also on labor costs.
Plus, one more benefit you get with pretty porcelain is water resistance and the ease of cleaning the floors. That's why you should consider installing it in the kitchen or bathroom.
There's certainly no better option available.
Carpet squares
Carpeting doesn't have to be complicated or time-consuming. With carpet squares, you can install it in a couple of hours all by yourself.
All you have to do is lay the squares on the floor and let the carpet's heavy backing and adhesive strips keep it in place.
Additionally, carpet squares are not only great for your living room but each room in the house. You can also use it in the children's playroom for a more durable and classic look or a formal yet gorgeous look in the dining room.
If you don't like the look, you can reposition the carpet squares or remove them at any time. Plus, you do not need a carpet pad.
Peel and stick vinyl tiles
The most inexpensive option here, this flooring option is perfect. What most homeowners love about these styles is how easy it is to install them and maintain them.
You may also like it even more if your deal breaker is something indestructible and waterproof. These tiles have that amazing feature as well.
That's why you can comfortably use it in your working basement or the bathroom without any worry whatsoever of damage. Additionally, all you need is a utility knife, a measuring tape, and you are good to go for installation.
But that's not all. You get an infinite number of designs to choose from with this option (you can make the designs yourself with simple to learn techniques).
Sound too good to be true? Well, that's peel and stick tiles for you.
Wood tile flooring
Did you know that this flooring type isn't made of wood but only looks like wood? Interesting right?
That's what makes this option very popular since it looks just like the real thing, but it's made of either porcelain tiles or ceramic.
Plus, if you keep the grout lines thin, no one can differentiate it from wood. Thick grout lines make the difference easier to spot.
Also, if you worry about warping in various areas of your home because of humidity, this flooring type can help fix that.
It's less expensive than most options on this list are more durable and environmentally sustainable.
Although you can easily replace it compared to hardwood, you need to be more careful since dropping anything bulky can damage the flooring by cracking and chipping it.
Engineered wood flooring
Like laminate flooring, this option has multiple layers. However, its bottom layers are plywood, while the topmost layer is a thin slice of real wood and not photographic.
You can also sand this flooring option down, a thing that's otherwise impossible with laminate flooring. Even so, do it only once or twice in its lifetime to prevent damaging it.
If you care for and maintain it, this flooring option can serve you for at least two or more decades. Its only downside is caring for it won't be easy as it uses the same method hardwood flooring does for cleaning.
But once you get the hang of it, it can be an easy task.
Final thoughts
Flooring is an expense that most homeowners dread because of its high costs. But with this list of affordable options, you do not have to sacrifice style, comfort, and durability for the price.
You get all the benefits of hardwood but at a more affordable price.