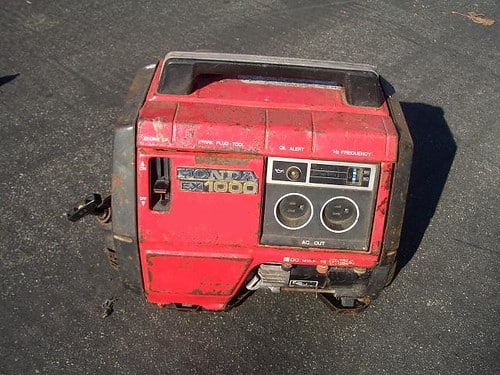 Generators are real-life-savers. They make power outages bearable. Plus, they are also convenient to use during emergencies. Just remember to be careful when using them. Always follow basic generator safety tips to make sure that nothing goes wrong.
There are plenty of generator-related accidents these days. That's because many first-time users skip reading their equipment's manuals. This leads to them damaging their generators or, worse, disastrous accidents. Taking some extra precautions is never a bad idea.
Here are 15 tips to help make the most of your generator:
Make sure you're using it right
Who reads manuals these days? Every product has them, but do you go through them all? I usually would say no, but not in this case. You have to read your manuals. Firing up a generator is no easy task. Lay the books out and search for the answers to these commonly asked questions:
How do I use a generator?
How long should I run my generator?
How much ventilation does a generator need?
How much fuel will it need?
List down the answers to these questions and tape them somewhere near your generator. So when it's time for you to use your equipment, you'll be able to do it safely.
There are no definite answers to these questions. They vary from equipment to equipment. You need to find out the answers for yourself.
Don't assume that because something is working for other people, it will work for you too. Your equipment might not have the same specifications. Following them might break your generator. Worse, it could endanger your and your family's life.
Maintain an adequate supply of fuel
Is it bad to run a generator out of gas? It depends on the generator. Some portable generator brands actually encourage you to let it run until it's dried out. It's the larger ones that you need to watch out for. Those at 5kw above sometimes come with a warning that you should never let the tank run dry.
So stock up on gas. Find out how much gas to run generator types like yours. In times of calamities, gas runs out fast. Get yourself some extra bottles while the demand for it is still low.
Now the next question is: can you put gas in a generator while it's running? No, you cannot refill your generator tank while the equipment is running. Don't go anywhere near it while it's hot. It'll only take a small spark to ignite an entire gas bottle. So don't push your luck.
Cut the power first, then let it cool. Afterwards, you can go ahead and refill the tank.
Check and maintain your generator
This should be a no-brainer. You need to schedule regular check-ups for your generator. Get a professional to do it for you. The untrained eye may be able to spot some holes here and there. But only a professional can tell you in advance when and how things can go wrong.
Take good care of your equipment to keep them in tip-top shape for a longer time. This is especially true for older, secondhand generators. So, if you decided to get a used electric generator, don't fire it up without first having it checked.
If you can, ask for the usage and maintenance history of your equipment. That way, you'll be able to see where it had problems before and pay extra attention to those areas.
Also, learn how to keep the generator gas tank from rusting. It's not an area that we regularly check. So it's easy to miss when it's already showing signs of decay.
We commonly see generators during natural calamities. So you might be wondering, can my generator get wet? The short answer is no. A wet generator can electrocute you. So if your generator got wet, get away from it.
But how about during hurricanes and the like? Can a generator run in the rain? Yes, you can turn on your generator even while it's raining. But you cannot let it get wet. A running generator in rain-soaked fields is an accident waiting to happen.
Direct all appliances to the generator
Plugging everything directly is the best way to make a generator safe for electronics. But can a generator ruin appliances? It shouldn't, but if you use it wrong, it can damage your stuff.
Try not to plug everything at once. If you have to charge many devices, schedule it and take turns. This way, you won't be overloading your generator.
So why is this important? What happens if you overload a generator? Simple: you destroy it along with your devices.
Now how about running a generator offload? What could happen? It'll have the same effect either way. Letting a generator run without any appliances sucking power off of it will damage it too. But it is not an immediate thing. As long as you don't leave it like that for longer than 15 minutes, it should be fine.
A generator for your apartment?
Can you use a generator in an apartment? Do apartments have generators even?
The answer is yes. There are portable generators made especially for apartments. They're small, lightweight, and a little bit safer than gas-powered generators. They don't have that much power, but it should be enough to recharge some of your devices.
Just be sure to buy a lithium-powered generator. All the other types aren't made for enclosed spaces. Gas-powered generators emit carbon monoxide. Even if it's a relatively harmless substance, it can kill you when it builds up.
So what is the best generator for an apartment? Here is a great list that can help you decide which one to get: https://generatoradvisor.com/indoor/
One of the most common generator accidents is carbon monoxide poisoning. What is worse is that you won't even know it's happening until it's too late. So for gas-powered generators, outdoors is the only logical location. If you need it inside your house, get an indoor generator.
Can you run a propane generator indoors? No, you can't. Propane doesn't produce as much carbon monoxide as other gases, but it still produces some. It is not a chance you should take. Go with the safe option and never do it.
I have heard some people claim that they know how to safely run a generator in a garage. Just don't believe them. There's no safe way to make this happen. Unless, of course, you're using one of those lithium-powered ones. But for those that need fuel, it's just not safe.
Get your generator a muffler
Here's a tried-and-tested tip: Adding a muffler to a portable generator will reduce the noise it produces. This is useful for those who live in apartments. Generators are so loud that it makes you conscious about disturbing your neighbors. So here's one way to fix that.
Another way to do it is by running your generator's exhaust into a water container. This will muffle the sound. It's very effective and many people have tried doing it before. So I can confidently say that it's safe.
Grounding your generator will make using it much safer. If you think you'll be using it frequently, it's best to go ahead and get it grounded. Get a professional to do it.
Not grounding a generator can lead to serious accidents. You can even get electrocuted while you're using it. So take no chances and get it done.
How to keep your generator from getting stolen
The best way to secure a generator is to secure your area. If the thief trying to get into your house is that dedicated, even a heavy 30KW generator won't be safe. So take extra precaution and get yourself a trusty chain and a good padlock.
But what if it's portable?
Many websites can teach you how to secure a portable generator from thieves. But their main point is always: secure your house. A generator won't be able to protect itself.
Sure, you can get an alarm for it. But once the thief gets into your house, all they have to do is pick it up. So, securing the area where it is the best answer on how to secure a portable generator.
Be careful when using home made generators
Homemade generators are handy. We've all seen some of them at school fairs and as science projects. But to use it to power up our devices is a different thing.
The most common homemade generators use diesel and for a good reason. A homemade diesel generator is cheap, easy to make, and not hard to maintain. It's a great emergency DIY solution.
Although, I highly discourage you from making one. Please don't do it unless you have to.
Diesel is flammable. So a generator like this can explode and hurt people. Before you even assemble it, look up Diesel generator safety precautions. Follow those to the dot.
Learn from other people's mistakes
Don't wait for an incident to happen before looking up how to fix it. Find out now. Look for the usual problems and accidents those people with generators have encountered.
Since generators are used during emergencies, trying to get your hands on important information on the spot would be tricky. So here's a list of what you need to know:
Look up what causes generators to smoke
How to deal with a hot generator
Basic generator fire safety tips
If you can keep a record of the step-by-step process for these incidents, do it. That information might just be able to save your life in the future.
How to protect a generator from weather and other forces
I have mentioned before that running a generator when it's raining is a big no. But I understand that sometimes it can't be helped. So if you must do it, at least get yourself a generator shelter. This will make it at least a little bit safer for you to use it.
Do I need to cover my portable generator? Yes, you must. Even those little pieces of equipment are not waterproof. It will only take a small amount of water to make them explode.
Amazon has almost every kind of generator shelter for portable generators. If you want one that's bedazzled, they have that too. So go get yourself one.
Get to know your equipment. If you have a Honda generator, google how long can a Honda generator run continuously. If you have a predator, look up how long can you run a predator generator.
These are important questions. They also have very different answers. So trust the manufacturer. Don't base your usage on other people's experiences. They might not even be using the same brand.
Always go with the recommended specifications on your product's manual. This will not only help preserve your equipment's good condition, it can also save your life.
Call a professional. Don't even attempt to do it yourself. You might get electrocuted. What's worse is that you might also damage the main panel where you plugged it into.
Please wait for a licensed person to do it. They should have a better understanding of how it works. Besides, they'll have all the tools they'll need to safely make this happen.
What happens if you don't follow these generator safety tips?
As much as I don't want to be blunt about it, I do think it needs to be said. Ignoring these precautions and tips can kill you. It's not an exaggeration.
Generators look harmless, but they carry enough electricity to seriously hurt people. This is why you should always be careful when trying to operate them.
If you can, ask a professional for more tips. They can also advise you on the best place to put your generator in.