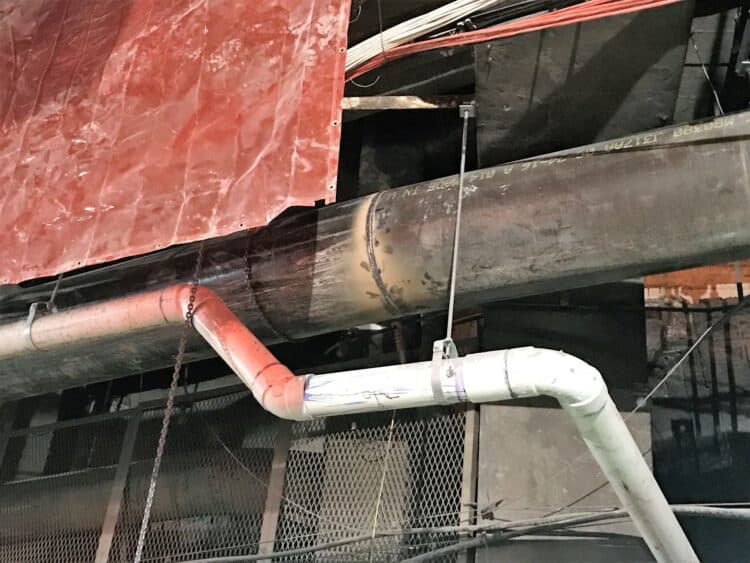 You may not realize it, but modern life will not be possible without welding.
Welding is an essential industry that society depends on every day–from the metalwork in our homes, appliances, and automobiles to buildings, skyscrapers, bridges, and space vehicles.
Industries such as aerospace, aviation, construction, and automotive are highly dependent on the reliable and strong products of welding. Welding is literally the backbone of modern society.
Welding requires patience and significant practice to achieve a reliable set of skills.
An introduction to welding would not be complete without knowing about the Different Types of Welding Joints. While they may seem confusing and similar. At first, the types of welding joints all have unique properties and functions that are easy to remember.
For a successful career in welding, familiarize yourself with the different types of weld joints in order to make the most out of your projects.
First, let's get started on the basics.
What is a weld joint?
Joints are basically combined with welds to make weld joints. The term "weld joint design" refers to the specific way two or more materials are put together or aligned with each other.
A weld joint is an area where the faying surface of twp or more materials are combined by the welding process with heat and/or pressure. The filler material may or may not be used in the welding process.
Welds can be distinguished according to their shape shown in cross-section.
What are the different types of welding styles?
The basic weld types are fillet welds, groove welds, and slot & plug welds. The first two, fillet welds and groove welds, are the most common types of continuous welds used in the industry.
Fillet weld
The fillet weld accounts for most of the joints used in welding at about 75 percent of joints using the arc welding technique.
Fillet welding is the process of joining two materials, usually at a perpendicular angle (can be less or up to 145 degrees.
The cross-section of the fillet weld is a triangle, where one point is connected to the other piece.
Fillet welding is often used for piping systems, for joining the pipe to socket joints. The most common fillet weld joints are the corner joint, lap joint, and T joint.
Groove weld or Butt weld
The groove weld is also referred to as the butt weld.
The materials connected are usually along the sample plane (may be at a slight angle). This type of weld is employed to fill-up the gap or groove between the two materials with deposits.
This type of weld is more expensive than the fillet weld.
Slot and Plug Welds
Like the fillet weld, slot and plug welds do not work to fill the gap between two combined pieces.
These types of welds join together overlapping materials, one of which has holes. To form a joint, weld metal is deposited in the hole to penetrate and fuse with the base metal.
What are the different types of welding joints?
Each joint design will affect the overall strength and costs of the final welding project. It is essential to choose the kind of joints in welding that will work best for the specific task at hand.
Types of Groove/Butt joints
The two most basic groove/butt joints are the butt joint and the edge joint.
Butt joint
This is the most common type of joint used for groove/butt weld, hence the name. There are many different variations to butt joints, each having a different application and function.
Factors that differentiate butt joints include layering, the shape of the groove, and the width of the gap.
Two materials are combined end-on-end and flushed across the top and bottom of its surfaces to complete this joint. The connection between the two plates is either a full or a partial penetration weld.
What are the basics of welding butt joints?
Achieving this joint type is more difficult than others, as it requires considerable weld prep to guarantee strength.
Joint preparation for the butt joint usually requires more work and is more expensive. Metal edge preparation is generally a must to allow deeper penetration, a smoother appearance, and increased strength of the butt joint.
A more thorough weld prep would mean a stronger joint, but remember to be cautious about adding too much heat. This may cause some distortion in the final product.
Filling both sides with weld may help, but caution should still be applied when adding heat. There is also little visual guide to keeping the joint straight.
What are butt joints used for?
A butt welding joint is extremely useful. It is the most common method for attaching pipe, fittings, valves, flanges, and other equipment.
Edge Joint
Edge joints are used for material with flanging edges or to attach adjacent pieces to even the edges.
This joint type is applied with at least one groove weld and is thus formed by joining on the same edge or parallel plane.
The purpose of the edge weld joint is to effectively distribute stress along with the plates, ensuring the ability to withstand these forces. These stresses include compression, bending, tensile, and shear.
What are the basics of welding edge joints?
To get a strong weld, remember to tack the weld fully before fusing the joint. Multiple welds for a larger surface area would definitely make the joint more robust and more solid.
Weld preps are necessary to achieve clean edge joints. A reliable method for preparation that will improve quality and appearance is to cut a V-shaped groove between the two materials that will be filled with welding metal.
Due to overlapping parts, this type of joint is prone to corrosion.
Types of Fillet Weld Joints
The three basic fillet joints are the tee joint, corner joint, and lap joint. The term fillet joint is used to refer to these three types of joints.
Tee Joint
The Tee joint is formed by joining two materials at a 90-degree angle, with the edges joined in the center of a plate–forming a "T" shape.
A Tee joint refers to a tube or pipe welded onto a base plate. The joint can be formed by a fillet weld or partial/full penetration welds.
Tee joint welding is not usually prepared with a groove unless the base metal is thick, or welding both sides is not enough to sustain the weight of the upright plate.
What are the basics of welding tee joints?
While tee fillet welds may look simple, it is a relatively challenging weld to complete. It is essential to make sure that effective penetration into the roof of the weld is achieved.
The lack of surface area holding-up the upright plate can easily be an issue of balance and stability. Two sides of the upright plate are usually welded to the base plate. For a more stable weld, all four sides are welded.
Before welding these sides, though, understand that tacking and welding one side of the upright piece will immediately create an imbalance.
Two methods may be employed to prevent this from happening. The best method for your project will depend on the types of material used and the intended surface finish.
Method 1
This method is best for smaller projects but is also widely used for projects involving large sections that will be difficult to repair.
1. Tack the plates in the "T" position.
2. When the plates are at the correct angle and location, tack braces to both sections being welded. Make sure that the pieces are secure.
3. Begin the steps to welding, weld the joint thoroughly, and allow it to cool.
4. Carefully cut-off the braces.
5. Polish and clean the weld with a soft grinding disk.
Method 2
This method will require a level of skill and a lot of practice to master. It involves a basic understanding of how a material will react to being welded.
1. Tack the plate at a slight angle away from them, which will be weld first.
2. This should result in the material pulling into the correct position that it needs to be fused in. Check and measure if the plates are at the right angle and location.
3. Use a soft hammer to adjust the welded plate if it is not in the correct position. This should result in the plate bending at the weld.
Avoid creating a crease above the weld. A steel hammer will also dent the weld.
Lap Joint
Lap joint welding is most commonly used to combine two pieces of varying thicknesses.
Combining the two materials is done by overlapping one on top of the other. Lap joints are not usually used on thick material but are commonly used on sheet metal.
This joint is one of the easiest to apply. It is also one of the most reliable and strongest joints due to the large surface area between the welds.
What are the basics of welding lap joints?
If you are a beginner to welding, learning to weld a lap joint is a great place. Not only is it simple, but it also adds significant stability and strength to your welding project.
As with most welding operations, extra care should be taken when heating. This will cause the materials to distort and warp, creating weak points in the weld.
Corner Joint
The corner joint is formed by uniting the corners of two plates.
These plates are often joined at a 90-degree angle (though this may vary), forming a "V" groove or a butt joint shaped like an "L." Either side of the corner joint can be welded, but the interior corner is usually left unwelded.
Corner joint welding is one of the most commonly used in the sheet metal industry.
This includes the construction and design of frames, boxes, and other similar fabrication and construction industries.
What are the basics of welding corner joints?
When welding corner joints, make sure to clamp down or brace the joints to prevent an imbalance. Corner joints are especially vulnerable to distortion due to heat stress.
The plates' strength and stability will depend on the corners, which usually have a minimal surface area, so these must be properly fused together.
What is joint preparation?
In the welding industry, joint preparation refers to the necessary preparations made to the metal before welding.
Is joint preparation necessary?
A quality joint will not depend only on how it is welded but also on how well you prepare the metals. Joint preparation is critical to achieving a high-quality and strong weld.
Metal edge preparation of the base metal and the filler metal will ensure enhanced penetration, strength, and efficiency.
How to do Joint preparation?
The first step to being applied for all the joint types is to remove all the dirt and impurities on the materials, including rust, oxides, and other contaminants. Failure to remove these impurities will result in a weld that compromises strength and appearance.
Before choosing a joint preparation technique, ensure that you consider the necessary factors to ensure a good weld.
1. First of all, consider the material and its thickness. The specific welding process and the intended extent of penetration will also determine which preparation technique you should use.
2. Another important factor to anticipate is welding distortion. Each preparation technique will yield varying costs. Remember to consider your project budget before settling with a service. Preparation for butt welds usually cost more.
What are the common joint preparation techniques?
The best technique will depend on the material to be used and the type of joint. Remember to carefully decide the joint preparation technique since this will have a considerable impact on the strength and quality of the final weld.
Here is a list of the most common joint preparation techniques:
* Machining
* Shearing
* Forging
* Filing
* Stamping
* Routing
* Grinding
* Casting
* Thermal process cutting: Oxyacetylene cutting or Plasma arc cutting
Careers in Welding
A comprehensive understanding of the different weld joint designs is essential for all welders–beginners and professionals alike.
This understanding will allow you to further your welding career by making wise and professional decisions to ensure a smooth-running and efficient welding project.
What will set you apart from other welders is some basic (yet essential) knowledge of the physics of joint designs. This will allow you to recognize and anticipate various stressors and forces that may compromise your project's structural design.
Failing to properly choose, prepare, and configure a weld joint and the materials will cause cracking and lamination issues. Learning to be adaptable and flexible by adjusting variables and materials will ensure that you effectively address each issue.
A Word On Welding Safety
Remember that welding is a demanding and high-risk profession.
Not only will you be required to work long hours that compromise focus and attention, but you are also exposed to many dangerous hazards such as damaging visible light, toxic fumes, sparks, spatter, and UV & IR radiation.
Remember to take necessary and regular breaks to minimize risk and exposure to these hazards.
Ensure that the project you are working on has clear welding safety measures implemented. This includes proper training, regular inspections, and head-to-toe PPE, including welding goggles and helmets, gloves, coats, and closed shoes.
Responsible welders take welding safety seriously to prevent any safety and health complications. Sustaining an injury also compromises project operations and is also very expensive.
Conclusion
With a lot of patience, practice, and a lot of training, you will get the hang of completing these types of welds and eventually be an expert on the different types of welding joints.
Versatility is key if you want to thrive in the busy and demanding world of welding.
If you still feel a little overwhelmed by all the information, focusing on your project details will help you determine and hash out all the requirements.
For choosing a joint design, consider the best position these parts should be in and the target strength of the weld.
You should also consider the access to the welding location as this might put some considerable limitations on the work you could get done.
Whether you are a professional working on a big project or a beginner practicing at home, remember to practice standard welding safety procedures, and always wear full head-to-toe safety equipment.