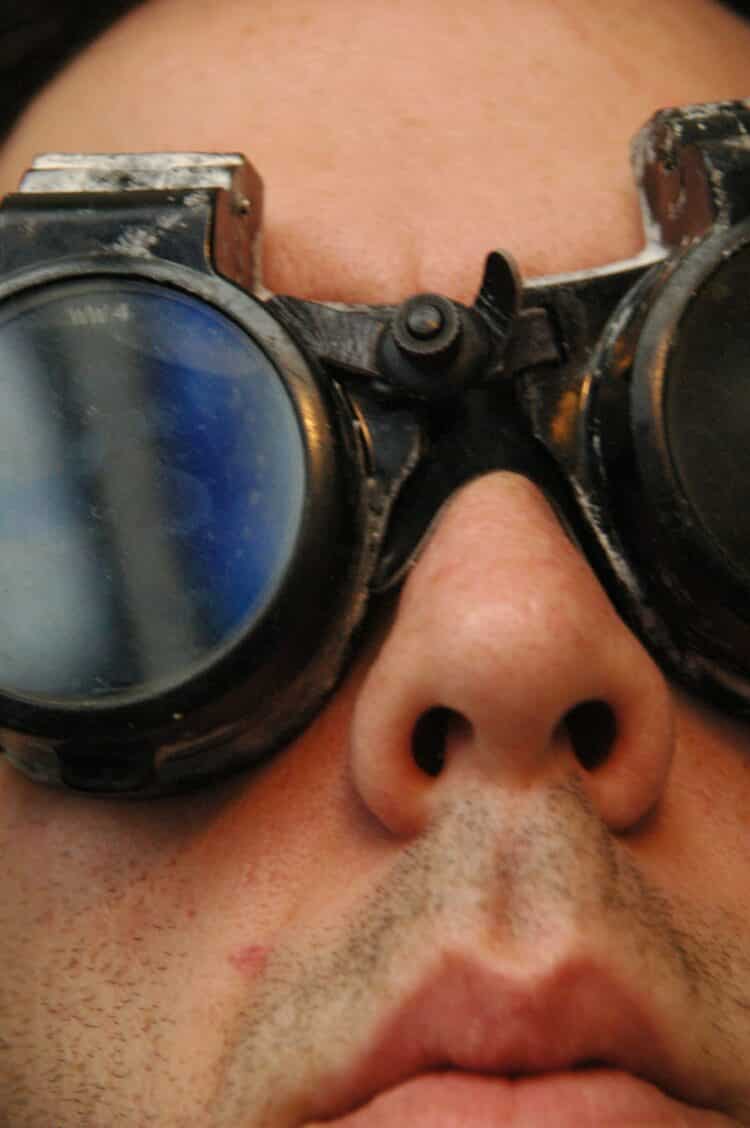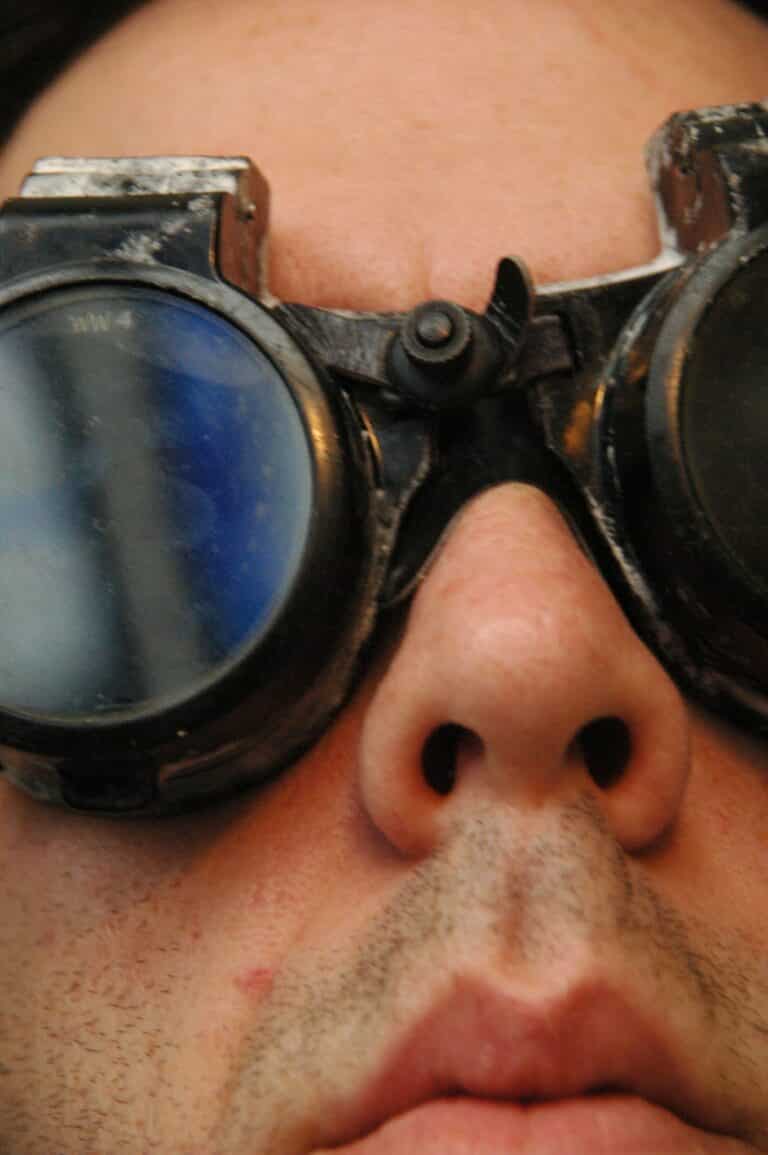 Whether you're a professional or a beginner welder, protective head-to-toe gear should be worn at all times. Welders are exposed to hazards such as metal fumes, UV radiation burns, shocks, and sparks.
One of the most important protective gear a welder should don is a pair of reliable welding safety goggles! You have to know How to Choose Welding Goggles.
The eyes are sensitive and are put under a lot of stress from intense light and radiation during the welding process. Metal debris, spatter, and hot slag also pose a risk for eye injury.
It is likely that you could sustain permanent damage if you have failed to choose a pair of welding goggles that do not have the proper specifications.
What are welding goggles?
Welding safety goggles are personal protective equipment (PPE) that provide a certain level of eye protection during the welding process.
Welding glasses or goggles can effectively protect the eyes from heat, intense UV and infrared light, sparks, burns, and flying debris during welding and cutting operations.
Why are welding goggles important?
There is absolutely no room for horseplay in welding. It is an extremely dangerous occupation with a number of hazards, which is why head-to-toe PPE is required.
Protection from Light Damage
Welding produces visible light that can cause blindness and severe retinal damage when viewed by the naked eye. It is similar to looking directly into the sun.
Welders can protect their eyes from light damage with welding goggles that feature a very dark filter that allows them to look directly at a welding arc. This is absolutely necessary to produce a high-quality and seamless weld.
The correct shade for welding glasses will depend on the type of welding process to be applied. Welding shade numbers refer to the lens's darkness level, with lenses getting gradually darker as the numbers increase.
Protection from Ultraviolet and Infrared Light
Radiant energy exposure or Optical radiation is often sustained in work environments that involve extremely high concentrations of ultraviolet, infrared, and visible light. Arc welding, laser welding, and other construction applications expose welders to this harmful radiation.
Since UV & IR rays are not visible, it usually does its damage to the eyes and skin without the welders realizing it. Workers who are not directly involved with welding may also sustain injuries from UV & IR light exposure.
Protection from Debris
Polycarbonate lenses protect the eyes from impact, splashes, spatter, sparks, and other flying debris. This material also provides a certain degree of protection from UV radiation up to 385 nanometer–this should be enough to protect the eyes of workers that are not directly involved with welding.
It is critical to choose goggles in the right style that would best be applied to the working environment.
Safety glasses with side shields that protect the eyes from flying debris are available for welding duties that require more protection. For other welding projects, safety goggles will provide more practical protection because of the seal around the eyes.
These goggles also come in different styles to protect from either splashes or fine particles.
What can happen if you don't wear welding goggles?
Failing to wear welding goggles may result in severe eye damage caused by visible light, UV & IR rays, as well as flying debris.
Two of the most common eye injuries sustained from welding are:
Photokeratitis
Photokeratitis is a painful eye injury caused by exposure to ultraviolet (UV) rays.
This is similar to sustaining a sunburn on your eye. Photokeratitis may be sustained from intense radiation levels, distance and angle to the welding arc, and improper eye protection.
It is also known as snow blindness, arc eye, or welder's flash.
Symptoms of Photokeratitis include:
Pain ranging from mild pressure to intense and severe pain
Grainy sensation in the eye
Bloodshot eyes, tearing and reddening of eye membrane
Abnormal sensitivity to light and inability to look at light sources
While photokeratitis is temporary, pain and discomfort may last up to 24-48 hours, which will also cause delays in your project. Mild cases may even last up to a week or so.
Treatment can be done by applying a cold compress, eye-drop antibiotics, and artificial tears. If pain is severe, consult your ophthalmologist immediately.
Cataracts
Long-term exposure to UV & IR rays can produce eye cataracts. The UV & IR rays cause enough damage to the eye tissue, forming a film over the eye's lens.
Symptoms of cataracts include:
Clouded and blurred vision
Difficulty seeing in the dark and reading
Abnormal sensitivity to light and glare
Double vision in a single eye
Fading or yellowing of visible colors
As cataracts become bigger, it will eventually cloud your eye lenses and make it difficult for light to enter your eyes.
Surgery is necessary to get rid of cataracts.
What type of eye protection is best?
The type of eye protection you choose should depend on the welding method and work environment, and specifications. While there are many eye PPEs available, many of these would still require goggles to be worn underneath.
A variety of lenses and equipment are available to cater to a welder's specific needs:
Clear polycarbonate lenses
These are used for projects which require protection from impact and flying debris.
Welding shades
The correct shade level will depend on the type of job that has to be done. The Occupational Safety and Health Administration (OSHA) regulation offers a guide for choosing the correct lens shade based on various welding operations.
Welding Face Shields and Goggles
Face Shields provide protection from sparks, fumes, and slag.
Some face shields also have the option of adding a filter plate to adjust shade levels according to the job specification. Face Shields do not offer protection from impact.
Workers usually lift their face shields, so it would be best to wear secondary safety goggles beneath.
Welding Helmets
These offer convenient protection from flying sparks.
Some welding helmets feature auto-darkening lenses, which is convenient for workers who need to work on a variety of welding operations that require different shade levels.
Auto-darkening lenses are recommended to change shades a millisecond or less after changes in light exposure. These lenses may be battery-powered or solar-powered.
Some welding helmets are ANSI-compliant–meaning that they also block out harmful UV & IR rays whether the helmet is worn or not.
Helmets also reduce neck strain, which is a common occurrence with the use of face shields.
How to choose the right welding goggles?
For this article, we will be focusing on one of the most fundamental eye protection units, the welding goggles. Ensure that you consider these essential factors before choosing one of the most important PPE in your arsenal.
Style and Comfort
Consider the style of the welding goggles. It should be appropriate for the type of welding operations you plan on executing.
Since you will likely be working long hours, make sure the style you choose feels comfortable. Goggles with rubber-tipped nose bridges provide extra comfort.
Flip-up models are one of the most convenient models for when you need to work on other operations aside from welding.
Shade number
Shade number is one of the most important features you should consider before choosing a pair of protective eyewear.
What shade is best for welding? It will depend on the welding technique and material used.
Shade levels range between 3 to 14–the higher the number, the darker the lens will be. Different methods for welding will produce different ranges in visible light.
Be careful to choose lenses that are appropriate for the brightness produced by your specific welding technique.
For simple soldering, brightness levels are low, and you will be fine with a shade level of 3. For more advanced welding processes that produce more visible light, go for lens shades that range between 8 to 14.
Here are the shade levels for the most common welding operations. Remember to consider electrode size and arc current:
Electric arc welding: shade range between 10 to 14.
Gas welding: shade range between 4-8
Metal Inert Gas (MIG): shade range between 10 to 13
Tungsten Inert Gas (TIG) or Gas tungsten arc welding: shade range between 9 to 11
Materials
Invest in a high-quality pair of goggles that will last a long time. Make sure that the material of the lens and the frame is made from quality and durable material.
These should be strong enough to resist damage from impact and scratching. Make sure that the material is appropriately resistant to heat.
Ventilation
This feature will significantly improve the comfort levels of your goggles. A well-ventilated pair of goggles will prevent fog build-up caused by sweating.
If you need a pair of goggles that provide protection from splashes and spatter, you will have to look into goggles without vents or with indirect vents
For welding operations that require additional protection from fine particles, get a pair of goggles that feature side vents for appropriate airflow.
What features should you look for in top-performing welding goggles?
While the right welding goggles will depend on the factors mentioned, here are some of the most convenient features in some of the top-performing and most reliable welding safety goggles:
Consider face coverage
Look for a pair of goggles that provides sufficient face coverage for the type of construction work you will be doing.
For high-risk jobs and long work hours, consider a pair of welding goggles that cover the face completely without compromising comfort. This design will ensure protection in even the smallest of the working spaces.
Anti-fog technology
This is one of the most convenient features a pair of welding goggles could offer. Welding creates heat, and often the welding site is sweltering as well. This feature will ensure that your lenses do not fog up even though you are sweating bullets.
Auto-darkening coverage
Another convenient feature that improves efficiency considerably is auto-darkening.
This feature removes the need for remote controls. It automatically adjusts your glasses' shade levels every time you switch welding operations.
Look for a pair that also has 'true color' technology, which will make colors appear as they are even though the lenses are tinted. This feature will allow you some ease and comfort as you weld and do other industrial work.
Solar-powered
Another thing that sets the welding goggles apart is if it is solar-powered.
Solar-powered goggles are powered by the light energy from the welding arc. You don't have to constantly check and replace the batteries, allowing you to work much more efficiently.
Durable yet lightweight
If you will be working on a site that will entail a lot of flying debris, invest in a pair of welding goggles that provide protection from both light damage and flying debris.
Make sure that the frame and lenses are made of durable and quality-tested material. Find a pair that has scratch-resistant lenses and has a strong frame that resists damage upon impact.
Customizable
The best pair of welding goggles will be one the works well for you and the specific job at hand.
Find a pair that is adjustable and customizable, from the strap to the nose bridge. Make sure that it feels extremely comfortable when worn, especially during long work hours.
If you will be doing a variety of welding operations, get industrial-grade welding goggles. This should offer shade levels up to 14, allowing you to work on a wide variety of welding applications.
Conclusion
Welding goggles are one of the most important investments you could make for your welding career. No matter how small the welding project, ensure that you put on the correct welding goggles based on the welding technique that you will be using.
This will effectively protect you from possible eye damage from fumes, radiation, and flying debris. Possible eye injuries include photokeratitis, cataracts, and in severe cases, blindness.
Start your journey towards safe and responsible welding by investing in proper head-to-toe PPE.
Welding goggles provide necessary protection against light damage, UV/IR radiation, and flying debris.