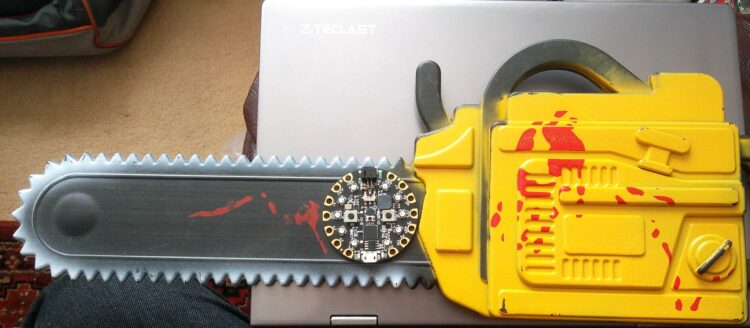 A chainsaw is the best tool for those who do a lot of heavy-duty wood cutting tasks. As a heavy-duty tool, you should be able to get one that is safe, convenient, and powerful.
Before, nothing could match the power of a gas chainsaw. Today, electric chainsaws are now giving gas chainsaws tough competition thanks to the many electric tools advancements over the past years.
But which one is better?
Here, we list down a couple of factors and compare the performance of the two. This will help you decide which one best suits your needs.
Usage
Electric chainsaw
The electric chainsaw is ideal for basic yard work tasks. It is best for trimming limbs, cutting small logs, sprucing up trees, and other minor tasks.
Gas chainsaw
Can handle yard work, commercial work, and ranch or farm sawing needs.
Power
Electric chainsaw
Most electric chainsaw models do not have the stamina and power to handle large trees and thick branches.
Gas chainsaw
Despite technological advancements, gas chainsaws are still more powerful. They can cut through massive trees and turn thick and large logs into firewood. They are available in different bar lengths.
Weight
Electric chainsaw
This type of chainsaw is very light and compact. Electric chainsaws are easy to carry, so you can move around and lift them without taking so much toil on your body. This makes the electric chainsaw a very portable tool as well.
Gas chainsaw
Since it has a gas tank, there is no doubt that gas chainsaws are heavier. They are not so easy to maneuver because of the weight and can cause fatigue easily.
Reach
Electric chainsaw
Your reach will be limited if you use the corded electric chainsaw. If you want to have more mobility, you should get a long extension cord.
If you do not want to be limited, you can get the battery-powered electric chainsaw. The best models can generally run for at least an hour. However, they are usually less powerful than the corded electric chainsaw.
Gas chainsaw
There are no mobility limitations when it comes to using a gas chainsaw. You can move around freely and work as long as you want, as long as there is gas in the tank.
Ease of use
Electric chainsaw
It only takes a button to start up an electric chainsaw.
Gas chainsaw
You have to crank up the engine to start a gas chainsaw by pulling a cord. This can be difficult to do when the gas chainsaw gets older.
Noise
Electric chainsaw
You get minimal noise with electrical chainsaws.
Gas chainsaw
Gas chainsaws are loud, and you have to protect your ears when you use it.
Safety
Electric chainsaw
You may trip over the cord if you are not careful while you move around.
Gas chainsaw
You have to mix gas and oil for its power source. You have to deal with the smell of gas as you work and the possibility of inhaling fumes.
Maintenance
Electric chainsaw
Maintenance is minimal for electric chainsaws. They are easy to handle and do not need routine check-ups.
Gas chainsaw
Regular maintenance is a must for gas chainsaws. Even the tiniest problem can affect its performance.
Price
Electric chainsaw
You get to pay a smaller price for electric chainsaws.
Gas chainsaw
You get to pay a higher price for gas chainsaws since they are more powerful and can do more tasks.
The verdict
When it comes to electric vs. gas chainsaws, there is no one general answer. It all depends on what type of work you need to do.
If you only need a chainsaw for light yard work, the electric chainsaw will be a better and more practical choice.
If you do heavy work and need to cut down trees from time to time, you are better off with the power of a gas chainsaw.