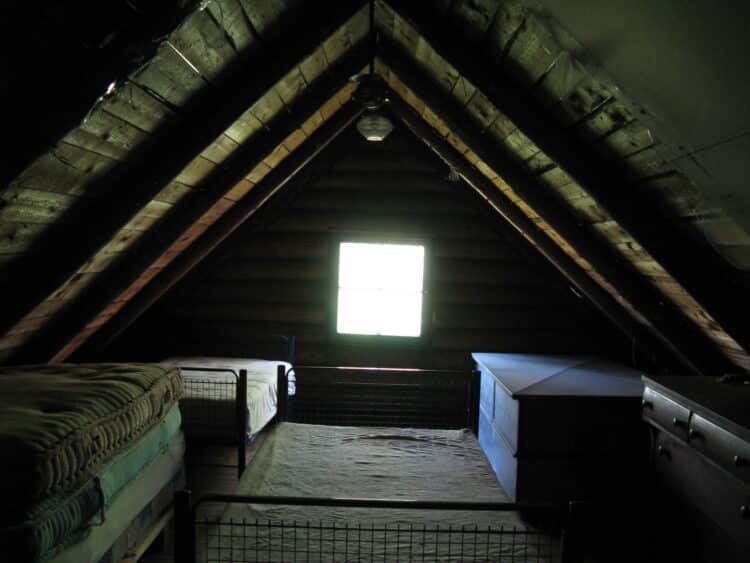 Do you have a lot of extra stuff that you want to store in your garage with a basement or maybe an attic? Or perhaps you have important papers that you want to stack away inside your crawlspace?
You might think those areas in your home are ideal depository locations. However, due to potential risks like pests, the type of weather or particular location will play a significant role in the capability for storage.
Those places are never ideal spots to store your items. Even though you think of yourself as an organized individual, you should not even consider those areas as viable options.
The number one reason is that those places frequently incur water seepage. Not only that, they are often easy targets from floods and other weather-related accidents.
Overall, the weather can make or break your treasured belongings, and you have to find a better way to store them.
It's not humid conditions that can bring harm to stored items. Even in places that have too much heat can also induce destruction. Even insects and animals can find a way to demolish your favorite stuff if not stored correctly.
You also should make it a practice to never leave anything outside in the open. You must have all of your important items stored in plastic containers with lids on tight to keep natural components away.
The worst storage containers are cardboard boxes because they tend to disintegrate from wet, cold, or hot environments. Pests like rodents can easily gnaw through them.
Also, do not stash away anything that you might deem as essential. You can put those atop a shelf for easy reach and away from any flooding.
Do not store them in your garage space, which can be easily broken into, or your cellar or crawlspace. These are often not properly insulated and usually unfinished and get cold, hot, or easily wet.
Important items made from paper materials
These include documents, family photo albums, paintings, books, newspapers, and magazines. These are especially sensitive to humidity, heat, insects, and even any light source.
With heat, it can cause the paintings to break apart and either contract or expand. The paper documents will soon become yellow and brittle. They will be eventually destroyed if left unattended in either space for a long time.
Humidity, heat, and light can bring forth mildew to grow on the paper materials. Your old photos will soon have discolorations and soon will start to disintegrate.
You should find another place for important papers like passports, news clippings, graduate degrees, or family pictures. You should get a filing cabinet for them.
Fluctuating temperatures can damage paper materials. If you intend to sell your house any time soon, you should clean your attic. A building inspector could not inspect the whole roofing structure if there is stuff in the way and might be a reason for lowering the price of the house.
Important fabrics and leather items
If you are the type of person that constantly buys clothes and has no extra room in your clothes cabinet, then you might have a little problem in your hands.
If you may have significant textiles, fabrics, or memorable pieces of clothing like wedding clothes, vintage apparel, or thick quilts that you have no place to store.
You can also include stuffed toys, pads, mattresses, and mattress covers. Anything made of fabric that you have deemed as significant, you should not store in those spaces in your home.
Other items include furniture, interior decorations, and leather goods.
That will be your primary concern that you should look for a solution. A good solution is to store these items in plastic containers and tightly sealed shut.
This way, mildew, mold, insect pests, and even moisture could not reach them.
Furniture made from wood
You have old and antiquated wooden furniture that you do not want to include in your home and have no place to store them. Yet you do not want to sell them because they have too much emotional value, which you are unable to part with.
Maybe you can store those wooden items in a spare room that no one is using. The worst places to put them are in your attic, basement, crawlspace, or garage.
Wood is especially sensitive to humidity or heat and is affected by mold and mildew. It will proceed to contract, expand, crack, and soon disintegrate.
Also, musical instruments should not be stored in areas where there are constant heat and humidity, which can warp them and slowly break them apart.
Electronic devices
In this day and age, all of us own a piece of electronic device, be it a smartphone or a laptop, and are aware of the dos and don'ts. One rule of thumb for all burgeoning technocrats is to never put anything electrically-powered in a place that is too humid or hot.
With today's developing technology, devices are now created to be especially tough and sturdily built and even can function under extreme conditions. But older electronic models from the late 90s and early 2000s are very sensitive to humidity and heat.
Storing them within those previously mentioned spaces would only damage them. So what should you do with them?
The best thing to do would be to either recycle or donate them.
Hazardous or flammable items
These types, such as paints, propane tanks, cleaning wares, gardening liquids, oil lamps, aerosol cans, and batteries, are considered hazardous and easily ignited materials.
When they are stored in especially hot conditions, there is a definite danger that they will catch fire and explode.
Do not store them anyplace where there is a possibility of getting hot, like a furnace or a heating system. The attic tends to heat up, so avoid placing them there.
If you store paints close to anything concerning gas, the temperature change can make the color different. Any humid space that has moisture always present can cause corrosion to the paint can.
Gardening chemicals should not be stored inside your home, among your indoor storage spaces. They should be situated outdoors in a shed where any potential hazard it might cause is far away from your household.
Cleaning products would be too dangerous. However, if you store them in dry places, t\it will tend to dry out.
Food supply
It includes food for humans and pets which should be given a lot of consideration. Anything partaken by living things should be given top priority and must be properly stashed away.
Food inside cans, jars, and re-sealable plastic is alright to hide away in your cellar. However, they would not work well in garage or attic spaces because the humidity or temperature alterations could ruin the food and corrode the cans.
In hot weather, any food stored in the attic will heat the food and cook it even unopened. Any food, bottled drinks, canned goods, and perishables must be hidden away in a dry spot, which is typical of a cellar.
Fragile decorations
When the holidays arrive, especially Christmas, you get to deck the halls with the brightest ornaments. They come in different materials, sizes and shapes. Some are made of plastic, and some even made of more sensitive materials, like balsa.
The proper way to store them is to separate the sensitive ones from the durable ones. If you have inflatable decorations, be sure you have an appropriate place to store them. Also, find a good place to keep the air pump or compressor, which would be alright in the area of the garage.
Stuff that you can store
You can agree that no matter how big your house is, good storage space is often lacking. You do not have enough room for all the stuff you own. And the worst thing that can happen as a result of this is that you do not store them properly.
The attic space is a better storage area compared to the others where humidity and moisture are common and is quite destructive. You only have to worry about too much heat in the attic when hot weather arrives.
Holiday decorations- There is a good chance that you have only one set of decorations per holiday and use the same one every year. Be sure to separate the delicate from the sturdy ones.
Kitchen supplies- If you have pots, pans, plates, ceramics that you find to be bulky in your kitchen cabinets, then you can store them in either of the three areas. These are especially tough and can withstand natural elements like humidity and heat.
Travel essentials- Items like large bags, suitcases, and garment bags. These are often too big in your clothing cabinet, and you do not use them often.
Arts and crafts- If you are an avid craftsperson that likes to engage in numerous projects and has too much stuff that goes along with it, you now have good storage spaces for them. Since you are most likely to engage with one craft at a time, store the others out of the way.