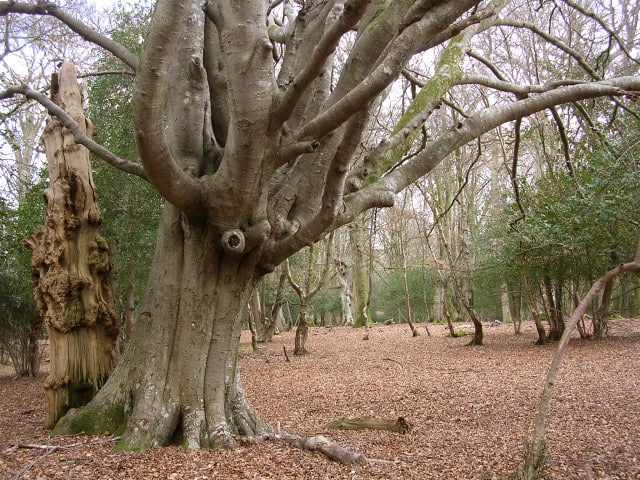 Beech firewood is one of the best firewood available. People who live in areas that beech trees grow such as in the northeastern parts of the country are lucky. lthough this type of wood has little commercial logging value, it still has numeorus uses.
To start using it, you have to understand its seasoning, applications, and storage. There are over ten notable species known. In most cases, the beech fires woodwork when grown near ash and sugar maple. These trees can grow to a height of 100 feet in different types of soils. The canopy developed provides shades in the forest.
Types of beech firewood
Beech firewood is also referred to as the genius Fagus since it belongs to the family. It is important to note that not all beech uses is on firewood. Beach originated from the northern hemisphere. They have known a tree wood trees that have got superior density than most wood trees.
Therefore most of them are used for both heating's and building wooden furniture. There are ten known species of beech. We discuss some of them in this article.
Mexican beech

It's the biggest beech firewood. Mexican beech has a height of 130 ft. therefore used for timber. Due to the size of wood produce by beech, the demand from manufacturers has risen.

Chinese beech

The primary use of this type of beech wood is as ornaments. Compared with American and European beech, the Chinese divide at the base and develop into bush-like trees. It grows up to a height of 65 ft.

European beech

Unlike the American beech, European leaves turn red-brown after falling. The primary use is firewood. European beech grows up to 100 ft.

Japanese beech

It has divided at the base and has multiple branches similar to Chinese beech. Apart from using it as firewood, most people use it for ornamental and furniture purposes. Japanese beech is somehow taller than Chinese wood since it grows to 80 ft.

Copper beech

Copper beech appeared as a known mutation of the European beech. It was discovered in the 15th century and can grow to an average of more than 40 cm.

Copper beech has a thin grey back that has horizontal etching.

Copper beech has numerous uses including in making sports equipment, furniture, fuel, and cooking utensils. In the old days, the primary service for copper beech was for smoke herring purposes.
There are other existing types of beech including:
Dawyck Beech
Fernleaf Beech
Oriental Beech
Weeping Beech
Procedure to identifying Beech trees
Identifying beech trees could be challenging because more than 40 species look alike because they are hard to locate. The trademark smooth grey back found in the beech trees helps in identification. The leaves have veins running parallel to each other.
Amazing burn characteristics of Beech
Smell and Fragrance

The fragrance of firewood is significant since you can use it in activities such as recreational. Beech's primary use is for making barrels for beer since it has a pleasant aroma. Most people like Eastern Red Cedar since it has got a fresh, rich, and tangy smell.

Creosote buildup

Those using the beech firewood are supposed to ensure that they do maintain the value of their homes. Some chimneys may have creosote buildup hence destroying it. Creosote is the black tar deposited on the vent after burning wood.

The creosote reduces the ventilation of the chimney; hence should be avoided. Moreover, it may cause a fire since it is flammable.

To prevent creosote buildup, you should take good care of your stove and clean the chimney regularly.

Another thing you should prevent creosote buildup is to dry the wood well before burning it. Wet firewood produces more creosote. The type of wood burnt may also determine if creosote will build up. Sappy wood tends to have more creosote than the ones that are not sappy.

Smoke

The smoke produced by the beech firewood is different depending on the beech burnt. Seasoned wood produces thin, pleasant smoke. It is mainly used for smoky food like turkey since it has a slightly nutty characteristic.

Moreover, beech is unique from other types of wood because it produces a tolerable and decent smell. Top-tier wood such as Ash, Hickory, and Oak produce less smoke.

Nevertheless, a tree-like Mulberry, which is top-rated, produces an average amount of smoke. Every wood could end up being smoky if you do not dry it well.

Quality of Coal produced

Every firewood produced coal when burnt. However, the quality of coal produced determines the period that the fire will continue burning and how well it will burn.

That firewood with excellent coaling properties works well at night since it will remain hot throughout the night. It will be easy to start a fire in the morning because you will only add more wood to the stove.

Beech has perfect coaling properties. You have to add enough beech firewood to the stove. Beech firewood should split since they are hollow, and you may not fit enough of them in the furnace.

BTU of beech firewood

Many beeches have a Btu of 18-20 makes them favorable for heating purposes at home. In a case where it is perfectly seasoned, it's one of the best wood for burning.

The high BTU in beech is because of its high moisture content level. However, after seasoning, it is hard for you to differentiate it from other hardwood.

Sap content

Beech has 12-per cent moisture content; hence most people prefer using it for burning purposes. The other types of firewood go up to 20-percent after seasoning and drying.

Seasoning period

Beech takes time to the season compared to the other types of firewood. To perfectly season beech takes around one year. Nevertheless, the different kinds of firewood take six to nine months.

For the beech to have the best BTU and less smoke, you recommend that you give it two years to season. Hardwood like oak can take two years to season properly. However, a softwood like pine takes six months to season.

For wood to be seasoned, it means drying it so that it is no longer green. Various factors determine the time required for the hardwood to the season. One of the determiners of seasoning duration is climate. The trees found in Texas tend to season fast compared to those found in Oregon.

Heat output

Heat is used to define firewood. However, it is not the only characteristic that one should consider. Beech produces more heat.

Spark

Popping is famous for some types of firewood. Beech firewood, like Catalpa wood, blows the front panel off of a wood stove. At times the blowing can end up being explosive.

You should note the character of the wood you are planning when starting a fire in the forest. You should confirm the type of open-air forest. Sparking firewood is not dramatic, though. They do spark.
Is beech Hardwood or softwood?
Beech is one of the best hardwoods. It is used both for burning and furniture making. The fact that it has high density makes it the best hardwood in the world. Dried and seasoned firewood turns from orangish amber shades to brownish tan color.
Advantages of using beech firewood
Beechwood is very solid compared to oak. The primary use of it is in the production of chairs. The beech tree is considered a deciduous tree in German. Beechwood provides raw materials for the local industries.
It is primarily found in Europe. They also find it in North America and Northeast Asia. Below is the importance of the advantages of beech firewood.
Usage

Beechwood goes through the bentwood process, making it the best raw material for seating furniture. Michael Thonet introduced this in the revolution in 1830.

You can use beechwood in the manufacturing of veneers and stairs in interior design. Since beech wood has got excellent heating characteristics makes it suitable for burning purpose.

Great Properties

The beech wood is stable, elastic, and rigid, but the elastic property increases when burnt, enabling it to bend. Moreover, the wood is weather-resistant; hence you don't need to protect it.

During the preservation of the beech at the surface of processing, it can survive in extreme conditions. Beechwood is primarily used in bentwood, and the techniques were founded at the beginning 19th century.

Appearance

Beechwood is pink, brownish, and light yellowish. The color darkens when beech wood is exposed to light. It rays from veins when the trunk is cut on its diagonal. Beechwood has tiny well-distributed pores.

Old beech trees have a darker color. There is a brown-red coloration that appears on the Beechwood trees. At times the cores turn to be irregular and cloudy.
Disadvantages of Beech wood
Absorbs water

Beechwood absorbs water very fast. Treated beech does not drink water though it's pretty expensive. You may also use paints and polish though it is also costly.

Does not fit exterior – beech wood cannot withstand harsh weather conditions. The rot starts rotting once it comes into contact with moisture and soil.

It may warp and crack

If you don't apply polish or paint, the beechwood starts cracking after a few years. The existence of moisture leads to cracks and warps.

In a case where the beechwood drys after the moisture, it starts bending

Thus leading to gaps in the wood joint.

High cost

properties made of beech wood are expensive compared to the other woods. Moreover, it required proper maintenance and care
4 important things you need to know about Beech wood
Did you know that beech trees, flowers, nuts, and leaves are edible? Many trees are not edible. There are many things you should note concerning the beech wood.
Chips are used to make beer

During the fermentation of beer, beech, wood chips are put in the bottom of the tank. They prevent autolysis (destruction of a cell by its enzymes.

Moreover, chips are used to prevent flavor contamination of the beer. They are soaked for a few hours. Dry malt is used in the manufacturing of German smoked beer. To get the preferred flavor of beer, they burn logs of beech wood.

Chips ensure that yeast gets a surface area to rest. The formation process is essential in the lagering process as compared to the taste.

Beech hedges require less maintenance

Homeowners use beach hedges to increase the value of their homes. After using beech hedges, you can sport deep green foliage.

The hedge plants have bright, fluttery green foliage and change to rich copper deep golds and bronze during summer.

Beech trees used in treating diseases

There is a polypore fungus known as Meripilus Giganteus. It is detrimental to the beach to beech trees. There are medicines made of a beech tree, and they are beneficial to the people.

Beech nuts are edible

During the Second World War French used to roast mast as a coffee substitute in their restaurant. It resulted in ersatz coffee that is bitter than the original coffee.

The leaves of the tree are used when making salads. Nutsa have a high content of fat hence can be pressed to get edible oil.
Conclusion
Beachwood has numerous uses as well as applications. The fresh light color enhances the durability of the furniture; hence they are used for the living room. They are also used in making dining tables and chairs. They last for a long time if you do not expose them to harsh conditions.
when compared to other fire woods beech is among the best firewoods to use. the properties that beech wood has makes it ideal for you to use in you fire place.
The properties of beech wood have advantages and disadvantages. Despite furniture made of beech wood having limitations, there are cabinets and drawers made of beech wood, adding value to the house.