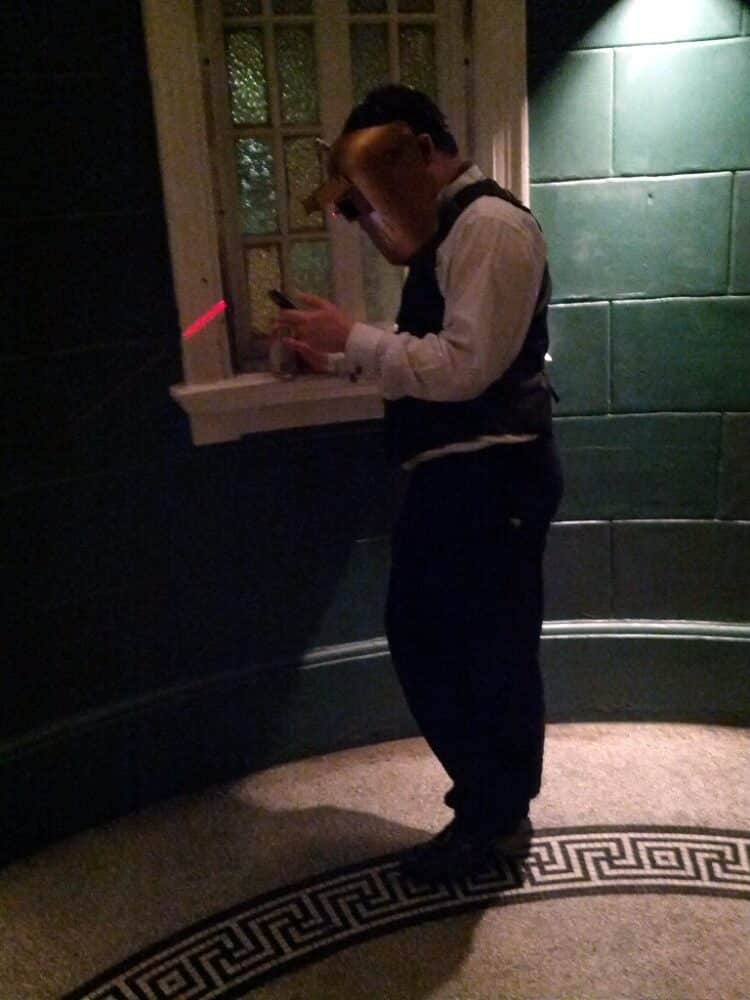 A welding respirator mask is designed to filter weld fumes and particles from the air. It also increases the operator's comfort and safety. The welding respirator mask should fit on the helmet or enhance airflow in the helmet. Wearing a mask is among the easiest ways to protect yourself from contaminants.
The increase in awareness about health hazards related to welding has enhanced the demand for welding respiratory masks. This article is designed to help welders understand if they need masks when welding.
Why you need a welding respirator mask when welding
Can you weld without a mask? The answer is no. People weld without a mask, since they are not aware of the dangers that they may face. The welding respiratory masks and the fact that they are meant for welders to show that the welders must use them.
Welding is considered one of the most dangerous jobs since one may sustain an injury in the field.
Key reasons why you need a welding respirator mask
There is the importance of wearing welding respiratory masks, and welders should be aware of them.
Avoid burns -Welding refers to molding metals and other materials using high temperatures. The temperature used may end up melting the human skin. Welders use a temperature of 212 degrees Fahremelt.A welding torch can heat several metals to heat temperature. Therefore if the molten slag land on your body, you may have a hard time. There is some career where suffering minor burns is typical, like being in a kitchen.However, the temperature used in welding is higher than that used in other crafts. Thus the risk involved in welding is very high, and welders should take extra care by using the welding respiratory mask.

Burns are among the most painful injuries you can sustain. Severe burns may lead to secondary infections, which may kill you.

preventing cancer -High-strength UV exposure from a welding torch causes eye arc. Welding without a respirator mask may damage the skin of your face. Frequent exposure to UV radiation from a welding torch leads to eye damage.It can also seep to the surface of your skin, resulting in melanoma. Skin cancer is among the world's most dangerous diseases. The fact that it can spread to other organs has made it being referred to as the most common form of cancer in the United States.Recent research shows that getting five or more sunburns increases the chances of getting melanoma. Using a welding torch without a mask is similar to exposing your eyes and face to sunburn.
Why are they necessary in the workplace
American workplaces are under occupational safety and health administration. There are standards set for each department, and workers must adhere to them. One of them is wearing a welding respirator mask. The standards are meant to ensure that welders are protected while working. The following are protective equipment that goes along with the mask.
Insulated gumboots
Earmuffs
Welding aprons
Is it possible to weld without a mask?
You can weld without a mask though you will have your skin and eyes. However, you can weld without a full welding mask, but you have to protect your eyes using goggles. They protect your eyes from Uv exposure and molten slag.
Key reason for welding without a welding respirator mask
If the welder use torch welding instead of arc welding. Unlike arc welding, torch welding does not produce a bright flash that may damage your face.
The welder could be working a single quick weld that may take a short time. A long welding session may damage your skin; hence you will need a welding respirator mask.
A skilled welder may also weld without a mask. If the welder is experienced, he may be familiar with the materials that produce high strength UV.
Amazing tips to finding a welding respirator mask
To get complete protection when welding, you should purchase a suitable mask. The fact that more companies are manufacturing the welding respiratory mask. Therefore they have reduced their size, weight, and physical appearance. Choosing the right respiratory solution for your environment is very important. The following are the essential questions you should answer before proceeding to buy a welding respirator mask.
Do you need to keep the welder comfortable and cooler during the humid and hot conditions?
Should the welding respiratory mask be integrated with face, head, and eye and hearing protection?
Do you need a welding respirator mask that will be suitable for people with facial hair?
Are you looking for a welding respirator that will enhance breathing ability?
Another element to consider when finding the best welding respirator mask
Some respirators won't last long, mainly if you use them for long hours every day. It is essential to ensure that you are getting the best welding respirator mask at an affordable price.
It is advisable to spend more on getting high-quality and durable respirators. The price of the replacement filters should also be a great concern. For those who replace the filter each day, a slight change in the price could suit them.
The filter range available for the mask should be considered when buying one. The fume produced when welding depends on the type of job. Therefore you should ensure that the mask fits your job. Besides, you may choose a mask that has a wide range of available filters.
The size of the welding respirator mask may highly depend on the person using it and the kind of job done. Some people need a large mask for them to breathe comfortably.
The welding respirator mask should fit a range of different situations. Since the welding jobs are not the same, you should choose the mask suited for your specific applications and site requirements. The mask should have supplied air for respiratory options.
Conclusion
The article has provided you with all the information on a welding respirator mask. Therefore you will have an easy time choosing the best respirator mask for your welders. You should also note that it is necessary to have a welding respirator to avoid getting burnt.