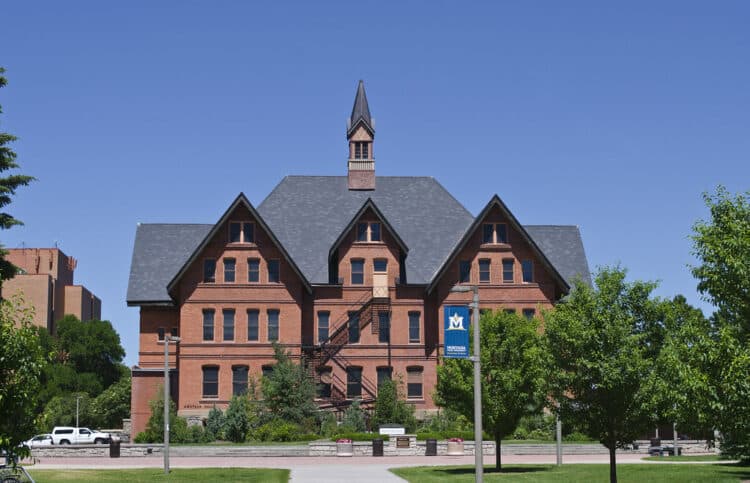 Roof pitch, along with other factors, determines the type of materials you use for your roof. These other factors could include aesthetics, budget, climate, and what a homeowner prefers. But each one of these factors, in turn, also impacts the kind of pitch suitable for your roof.
Before you decide what roof to get, you must understand how roof pitch works and how it affects your choice.
Here is everything you need to know about roof pitch to help make your decision easy.
What Does Roof Pitch Mean?
Roof pitch measures the vertical rise of your roof in relation to a horizontal run of 12 inches. A ratio, fraction, angle, or percentage, expresses roof pitch.
A roofer may tell you that your roof pitch is 4:12, 4/12, 18.43 degrees, or 33.333 percent. What does this mean? It means your roof has a vertical rise of 4 inches for every 12 inches or foot of horizontal run.
What Is So Important About Roof Pitch?
The roof is as essential to your house or building as the foundation and walls. The roof pitch is part of what makes the roof above your head sound and safe. One of the purposes of roof pitch is to keep water from collecting on the roof of your house. By draining water away, roof pitch prevents roof damage.
Choosing The Right Roof Material
It would be nice to choose any material you want when building your roof. But, this is not how it works. Roof pitch goes hand in hand with the type of materials you should use. Not the type of materials that you want to have.
Roofs are costly to install. So, you need to ensure they are well-built and sturdy to last a long time. There is no skimping on the details if you want your roof to last. Otherwise, before too long, you will need to do repairs.
Knowing the roof pitch of your house gives you an idea of the type of materials available for your project. While there are many types of roofing material, not all will suit the type of roof you want or have.
You also must use suitable installation methods for the type of materials used. There is no skimping on these details either. Being thorough is the only way to build a roof that lasts.
Roof Pitch For New Roof
So what about measuring roof pitch for a new roof?
A roof that does not exist does not have a roof pitch yet. It is up to the homeowner and architect to decide the best type of roof for your house design. The architect should consider the following when designing your roof.
The size of your roof
The location of your house, including climate and weather conditions
Method of installation
budget
Ventilation
All of these factors affect the pitch or slope of your roof.
What Is the Best Roof Pitch
Roof pitch ranges from low to medium to high. Many measurements fall between these three. But there is no standard or best when it comes to roof pitch.
We all want our homes to look good, but your roof pitch must be Practical. The roof pitch you end up choosing depends on a few key variables. Here are some things that may affect your decision.
Climate
Some roof types are better suited for one climate than others. For example, a flat roof in snowy climates or rainy climates is not the best idea. Since there is little drainage, water may collect on your roof and cause damage.
In places prone to hurricanes, medium to steep roofs are a good investment. Homes with medium to high pitched roofs are more resistant to high winds.
In hot, dry places, dome-shaped or vaulted roofs are better. The curve in the surface area is broader than that of the base. As a result, roofs absorb less heat from the sun and lowers surface temperatures. After sunset, this type of roof releases more heat.
Culture
Some roof types reflect the history of the places they originated. If period pieces interest you, culture could affect the design you choose for your roof.
Style
Some roof styles are more popular than others. For example, asphalt shingle roofs often are used in residential properties. One reason for that is they are ideal for a medium roof pitch. Medium roof pitch is also the most common roof pitch used for residential properties.
Budget
Some roof styles are more expensive to install than others. The cost depends on the size, height, and materials you use.
Length of stay
Ask yourself how long you plan to live in your home. How long do you want your roof to last? Since they cost so much to repair and replace, my guess is a long time. For this reason, you must choose the roof pitch that will work for your situation.
About Low Pitch Roof
A low pitch roof ranges in height from flat to low. A roof with a flat pitch does not mean that the roof has no gradient or slope. It only means that the slope is gentle.
A flat to low pitch roof refers to roofs with a gradient below 4:12. So, those with less than 4 inches of vertical height for every 12 inches of horizontal length have a low pitch.
It is a good idea to build your roof with a bit of slope. Sloping ensures that water does not remain and damage your property. The smaller your slope is, the more water-resistant your roof material needs to be. The minimum pitch you should allow your flat roof to have is ½:12.
Pros of Flat to Low Pitch Roof
Easy to install
Costs less money
Safer for maintenance
Cons of Flat to Low Pitch Roof
Prone to leaks
Needs more maintenance
Not suitable for some climate conditions, including areas with a lot of rain and snow.
About High Roof Pitch
A roof with a high pitch can have a vertical rise that is higher than the horizontal length. The highest a steep slope can go is 21:12 or 175%.
Pros of High Roof Pitch
Easy water runoff prevents water damage.
Resistant to high wind
Handles snow loads better
Facilitates cooler temperatures in your home
Eye-catching
Cons of High Roof Pitch
More expensive to install
Maintenance requires professional experience because of the steepness.
About Medium Pitch Roofs
A medium roof pitch sits between low roof pitch and high roof pitch. It is the easiest to install because there is so much that you can do with it. So, it is not surprising that the majority of home roofs have this pitch. Medium pitch roofs have gradients that range from 4:12-9:12 (33.33% – 75%)
Pros of Medium Roof Pitch
Easy roof pitch to install
Has many styles
Easy to inspect and repair
Good water runoff
Costs less than high roof pitch
A variety or materials available to use
Cons of Medium Roof Pitch
More expensive to install that low roof pitch
Less water runoff than high roof pitch
Choosing Materials for Flat to Low Roof Pitch
Not every roofing material suits each roof pitch. For example, a roof with a slope of 2:12 or lower cannot support some shingles or shakes.
The minimum roof pitch for shingles depends on the type of shingles you want to use.
So, the minimum roof pitch for cedar shingles again is 4:12. The minimum pitch for cedar shake roof pitch is 4:12. The same applies to roofing materials like slate and metal shingles. The minimum pitch for metal roofs with shingles is also 4:12 or higher. For corrugated metal roofs as well, the same applies. The minimum pitch for corrugated metal roofs should start at 4:12.
The lowest pitch for slate roofs is 4:12.
These types of materials are better suited for roofs with a medium pitch.
It may seem like these measurements limit the scope for flat roof slopes. They do not. Many roofing material options are available for homeowners with flat to low roofs.
For example, the minimum roof pitch for asphalt shingles is 2:12. Asphalt shingles are an affordable option for flat to low pitch roofs. Another workable option is the standing seam metal roof. The minimum pitch for a standing seam metal roof is ¼:12 – 3:12.
Flat tiles are ideal for low pitch roofs. Examples of flat tiles for low pitch roofs include concrete tiles and clay roof tiles. What is the minimum pitch for concrete roof tiles? You can install concrete roof tiles on a slope of 3:12.
The problem low pitch shingles and low slope metal roofs may face in the long run is water damage. Because these roofs have low slopes, it is easier for water to collect. But with proper maintenance through the years, you can stop this from happening.
Experts suggest the best material for low to a flat roof pitch are rubber and asphalt shingles. They are budget roofing materials but serve an essential purpose for low pitch roof. That purpose is waterproofing.
If installed well, asphalt and rubber roofs last up to 20 years.
Other options for low pitch roofs include:
built-up roofing (BUR)

Built-up roofing uses alternating layers of fabric and asphalt. Gravel or stone covers the top layer.

Torch-down roofing

Torch-down roofing is a membrane that has a single layer. During installation, your roofer seals the seams using fire.

If you have never heard of it before, using gravel, fabric, and asphalt on your roof may sound like a made-up thing. Or it may seem like a practice that belongs in another century. I promise you it is not made-up. It is still something practiced in roofing today. Although it is more common in commercial buildings, tar and gravel roofs are pleasing to see.

Roll roofing

Rolling roofing uses a fiberglass mat or felt soaked with asphalt. The top has a layer of stone and gravel.

Sheet Metal PanelSheet Metal Panel is ideal for low slope roofs but not a flat roof. Water pooling on your sheet metal roof leads to rust and leaks.
Choosing Material for High Roof Pitch
If you are wondering why I keep skipping the medium roof pitch, do not worry. I will come back to it. But I want to make a comparison of a low slope .vs. steep slope roof.
A high roof pitch ranges from 9:12 to 12:12. Then you have the extra tall roof pitch that goes all the way up to 20:12. A steep slope roof is the best roof design for snow loads and areas with a lot of rain. But, they are better suited for smaller buildings.
Like the low roof pitch, not every material goes well with this roof design. High roof pitch needs light materials. Since they have a wider surface area, you also need more of these materials.
For this reason, material and installation costs are higher in homes with a steep roof pitch. Homeowners can buy cheaper materials for their high-pitched roofs. Doing so offsets the high cost.
Materials suited for a high pitched roof
Clay tiles
Cement tiles
Asphalt shingles
So, the minimum slope for asphalt shingles suits flat roof grading of 2:12, but it works with pitched roofs too.
Compared to low pitch roof, high pitch roofs limit your options for roofing materials.
Choosing Material for Medium Roof Pitch
When you think of the term pitched roof, you may believe that it only refers to roofs with a steep slope. But pitched roofs fall in ranges that are higher than 3:12.
Medium roofs have a ratio of about 4:12 to 8:12. So, although a medium roof is between low and high roof slopes, it is still a pitched roof.
Medium roof pitch falls within the conventional to moderate category of roof pitch. The majority of homes have this type of roof slope.
For this roof pitch, the type of roofing material available for your building is not as limited. The same materials you use for a low roof pitch and high roof pitch can work on your medium roof pitch. There are other materials that you can use as well. These others include:
Types of roofs for Roof Pitch
Roofs are not all designed the same. We all have our preferences. And you may have your eyes on a particular design. But remember that your roof pitch has the final say in what the end product will be.
So how does roof pitch affect design?
Types of Roofs
Like everything else in life, roofs evolve with time. In this section, we will look at the different types of roofs. We will also explore which pitch is best for each. This information will help you understand what style of roof is better for each roof pitch.
Roof With Mono-pitch
A mono-pitch roof is a roof with a slope on only one side. The roof runs from a connection with one tall wall and slopes down to meet another shorter wall.
Most sheds have this kind of roof pitch, but you can also find it on houses. The great thing about roofs with mono-pitch is water rolls away with ease. That's because mono-pitched roofs have a steep slope.
Saw-Tooth Roof
In the past, you did not see many homes with saw-tooth roofs. They were more popular with factories. The steeper part of the saw-tooth roof faces away from the sun, so it blocks excess heat. These days, many homeowners integrate this pitched roof style into their roof designs. If it is not yet clear, saw-tooth roofs have a steep slope.
Pent Roof
A pent roof may remind you of a mono-pitch roof. Except, the pent roof pitch is a lower gradient. Where the Mono roof has a steeper one-sided slope, a pent roof has a low pitch.
Gable Roof
Gable roofs have a conventional triangular shape. The roof pitch of Gable roofs ranges from medium to steep angles.
A-frame Roof
An A-frame roof looks like the letter Ag and has the sharpest gradient in roofs with a triangular shape.
Asian Roofs
These roofs often have a medium slope. They are prime examples of how culture influences roof design. More and more, homeowners include this roof template for their modern homes.
Hipped Roofs
Hipped roofs are an example of Dutch architecture. They are another example of culture influencing how we design our homes. They have complex designs, and their many layers have a medium slope. But each layer has four sides. This type of roof is sturdy and is the correct type of roof if you live in a snowy climate. They are also suitable for areas prone to high winds.
Saltbox Roof
A saltbox roof is another example of a gable roof. It has a very sharp, long slope on one side and a shorter low slope on the other side.
Mansard Roof
The mansard roof is like the hipped roof. It has four sides that meet at a low peak. The difference is that the mansard roof has only one layer while the hipped roof has many. The slope on each side is low and may have windows.
Pyramid Roof
A pyramid roof has four sides rising to a steep peak. They are ideal for windy areas.
Gambrel Roof
A Gambrel roof has two short and steep slopes on both sides. This design is popular in barn roofs. They are too steep to walk on.
Clerestory Roof
A Clerestory Roof has a vertical wall fitted between two sloping sides. One sloping side is shorter with a lower pitch than the other. The longer sloping side is also taller and hangs over the low pitch side.
Conical Roof
These roofs have been around for a long time. They are another example of how culture influences roof design. They are shaped as cones and are just as steep.
Circular Roofs
These are roofs with arches or domes. They may have a low or steep pitch.
Green Roofs
Vegetation covers the surface of green roofs. Because of that, they cannot be too steep because you have to get up there to maintain them. They have a 45-degree angle slope. You can follow the design of the gable roofs, pent roofs, or any other with a gentle to medium slope for your green roof.
Flat Roof to Pitched Roof and Pitched Roof to Flat Roof
Is it possible to change the pitch of your roof?. Yes, it is. Flat roof to pitched roof and pitched roof to flat roof conversions are possible. The only way to do this is with complete reroofing.
Roof Pitch And Ventilation
Ventilation is a vital factor to consider when installing a roof. It affects the house on the inside and outside. Proper ventilation removes excess heat as well as moisture from the attic of your home. It also improves the life of your HVAC system.
But you need to have a ventilation system that matches your roof pitch. Without proper ventilation, hot air gets trapped in your attic. The hot air mixed with moisture penetrates the roof sheathing. The sheathing expands and may result in an uneven roof.
By using intake and exhaust vents, you can get rid of this problem.
Below are the types of intake and exhaust ventilation systems for roof pitches. Include one of these in your roof to control t moisture build-up.
Louver Ventilation System
If your roof has a ratio of 4:12, it has a medium pitch. The best ventilation for a medium pitch roof is using double louver vents. Place these vents opposite each other in the attic for better air circulation.
Fascia Ventilation System
Roofs that have a ratio of 2:12 and below should have a fascia ventilation system. Because these roofs are so low, hot air pushes down instead of escaping. But with a fascia ventilation system, the air escapes using the fascia vents.
Intake and Exhaust Vent Placement
For high pitched roofs, ventilation systems are more about placement than types. There should be one ventilation opening at a low point on the roof. Near the eaves is a good position. The second opening should be at a high point close to the peak.
Conclusion
You're getting a new roof, changing from pitched to flat roof or from a flat roof to pitched roof. Maybe the roof of your house is overdue for an overhaul. You might have your heart set on the roofing material you want to use.
The materials you want to use for your roof may have curb appeal. So may the style you have in mind. Roof pitch has the potential to snatch those dreams away. You may have to install a roof you had not planned on getting.
Roof pitch demands compromise. Because, besides the way it looks, your roof serves a greater purpose. You want a result that is safe, sound, and will last a few decades. There is no need to worry or despair. There is roofing material and designs available to suit your roof pitch.
With the correct installation, you can meet your roofing needs. And you do not have to give up your curb appeal.