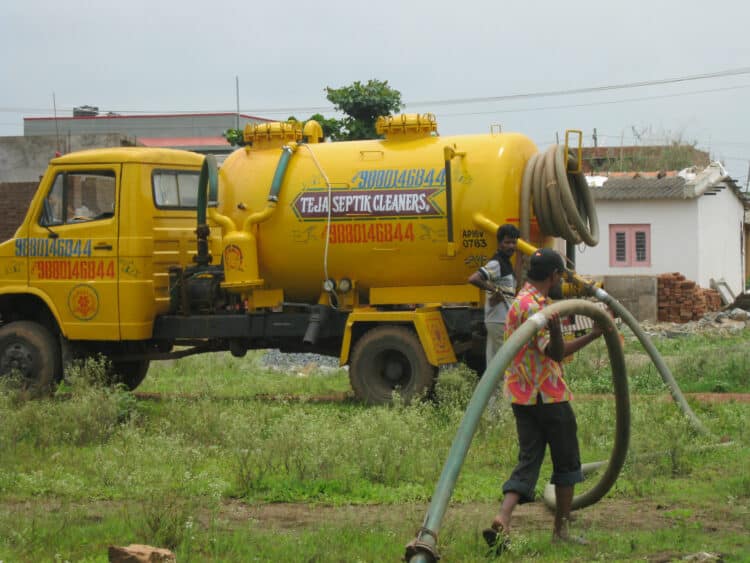 While many cities and towns have employed a central sewage system, some areas would require homes to rely on a septic tank system.
While maintaining a septic tank system means a lot of responsibility and self-reliance, the process is essentially straightforward and manageable.
Failure to properly care for your system would cost you thousands of dollars. Not to mention the foul and uncomfortable living conditions you'd experience if it were to malfunction.
Ensuring a safe and healthy living space for your family requires learning the basics of the systems you rely on each day. For this particular system, drainage and appliances should also be regularly monitored.
The Basics
While varying in size and construction, these systems are generally composed of two parts: the septic tank and a drain field.
A septic tank is an underground storage container for wastewater. Aside from this function, septic systems' primary purpose is to provide basic sanitation and treatment until the tank is emptied through pumping.
While wastewater sits in the tank, solids (scum) slowly start to filter from the liquid. This filtered wastewater would then be discharged into the drainage field or soil absorption field.
The system is also incredibly sustainable. Since effluent discharge contains organic matter, it is considered to be a very effective fertilizer.
Septic Tank Maintenance
A maintained septic tank system can last more than 40 decades without any issue.
Failure to keep a regular maintenance schedule can result in several issues such as sewage back-up and groundwater contamination. This is a hazardous sanitation issue, which is also very costly to repair.
Damaged sewage systems will also require replacement parts. An extreme case would be to replace the entire septic tank. Expenses can reach up to 10 grand in USD.
Maintenance of your septic tank would require you to assess the general living conditions of your household. Aside from tank size, how many people live at home, and their consumption would impact how much work your septic system will have to do.
Regular inspection and pumping is key to septic system maintenance.
Septic tanks can easily be pumped out by a company that offers professional sewage maintenance. Services would include the suction of the wastewater using a hose that is attached to a giant tank.
This wastewater will then be transported to a sewage processing site where safe and proper treatment will be handled.
Inspection and Pumping Schedule
Since septic tank systems are essentially customized in size and construction based on the home and location, it would be challenging to generalize system maintenance and checks.
The best course of action would be to consult a professional to inspect your septic system. These experts can give you a general idea of how often you should have it inspected and pumped.
Generally, it is suggested to have a professional check your system every three years or sooner; and to have the wastewater pumped in not more than 5-year intervals.
Remember that not all households work the same. With the help of a sewage professional, make a decision on septic tank maintenance based on the size of your home, the number of residents, and the use of appliances and sanitation facilities.
Expenses
The cost to pump out your septic tank would cost between 200 to 600 USD depending on the company, the tank's size, and other factors.
Since it is suggested that the septic tank system be pumped only in 5-year intervals, it would cost a lot less than the average central sewage management bill for your home or apartment.
Apart from this, regular inspection and pumping of your septic system would also mean a well-maintained system. This would save you from having to shell out money for repairs from solid build-up and groundwater contamination.
In the long run, shelling out money to maintain your system regularly will allow you to escape expensive repair services and replacement parts.
Filtering the Basics
What you need to understand about your septic tank system is that your consumption has a significant impact on the amount of stress the system goes through. Everything that goes down the drain when you shower or use the toilet, or when you run the laundry machine or the dishwasher.
You must remain mindful of all the objects and chemicals that could eventually damage the system.
To help keep a safe home environment, remember these septic system maintenance tips:
* Consult with a professional on regular inspection and pumping schedules.
* Take note of your household living conditions and consumption.
* Following this maintenance schedule religiously is key to a healthy septic system.
* Conserve water. Aside from being a sustainable and eco-conscious habit, overusing water will quickly fill up your tank. This will eventually lead to wastewater that is not treated well, as unfiltered wastewater from the first compartment overflows into the second.
* Another step to mitigate the overuse of water is to use high-efficiency fixtures and appliances. This is an option that will limit the amount of water that is used for better performance.
* Do not flush anything down the drain that can lead to blockages in the system. Only human waste should be flushed.
* Do not drain cooking oil and chemicals. These will most likely kill the organisms that allow for the healthy breakdown of waste matter.
Go Natural
Thinking of ways to live sustainably will not only be beneficial for mother nature, but it will also help you to live more efficiently and economically.
Clean your pipe through natural methods. Using chemical pipe and drain cleaners that use harsh ingredients like bleach will eventually kill the natural bacteria your septic system relies on.
Instead, you can use a mixture of vinegar, lemon, and baking soda to clean your pipes and drains.
Some companies offer the installation of septic tank pumps that are designed to transfer the clean filtered water from your septic tank to water your lawn or garden.
Effluent discharge from these systems is composed of organic matter that will benefit your plants and crops. This practice can pull down your water bills significantly.
No Need for Any Dirty Business
Regularly and responsibly following your inspection and pumping schedule is the best investment you could make for your septic tank system. Being mindful of your household consumption would definitely prevent unsafe and unsanitary living conditions that would definitely cost you thousands of dollars.
It might not seem so important to mind something that you only see a few times a year, but do know that each day you spend at home will significantly affect your septic system.
Don't Throw It Down the Drain.
As mentioned, the only waste matter that should go down your drain is human waste. As much as possible, avoid flushing solid objects and chemicals such as:
* Disposable diapers
* Sanitary napkins and other feminine products
* Cleaning supplies and brushes
* Cooking oils and greasy trash (condoms, cigarette butts)
* Hair
* Coffee grounds
* Harsh chemical antibacterial soap
* Dead fish and small animals
Don't Tank your System (Septic System FAQs)
Where do I find my septic tank?
One way to find your tank would be to refer to your home blueprints or the county records. Checking your sewer pipes in the basement will also give you an idea of the general direction your tank is located. Septic tanks are usually buried between 10-25 feet away from a residence. Another clue would be that grass and foliage located above a septic tank are likely to wilt.
The easiest way to find your tank would be to schedule an appointment with a sewage company. Aside from providing information on your septic tank location, they can also give you advice on the size of your tank, as well as information on maintenance.
How big is my septic tank?
Most septic tanks run with storage sizes between 1,000 gallons to 2,000 gallons. Again, the best way to determine its size is to consult with a professional sewage company.
How long will my septic tank last?
Depending on how well you have maintained your septic system, a steel tank can easily last about 15 to 20 years. Concrete tanks are more expensive but can last up to 40 years without any issue.
How much will it cost to replace a septic tank?
The size and type will depend on your household and living conditions. Price for the septic tank ranges between 600 to 2,000 USD, relative to the size and material.
Additional costs for installing the whole system can range between 3,000 to 20,000 USD, depending on whether or not the drain field should be replaced. A conservative estimate for a new tank and its installation is 6,000 to 8,000 USD.
Can I install my home septic tank system?
It would be best to leave this job to the professionals. While some states allow homeowners to set-up their own septic system, remember to run it past state inspection first before its operation.
Can I pump my septic tank?
Again, it would be best to leave this to the professionals. Proper and safe equipment is generally not available to the public.
Professional septic tank companies that offer pumping services are very easy to contact and consult. Rest assured that certified septic tank pumping services offer safe removal and treatment of toxic waste and chemicals.