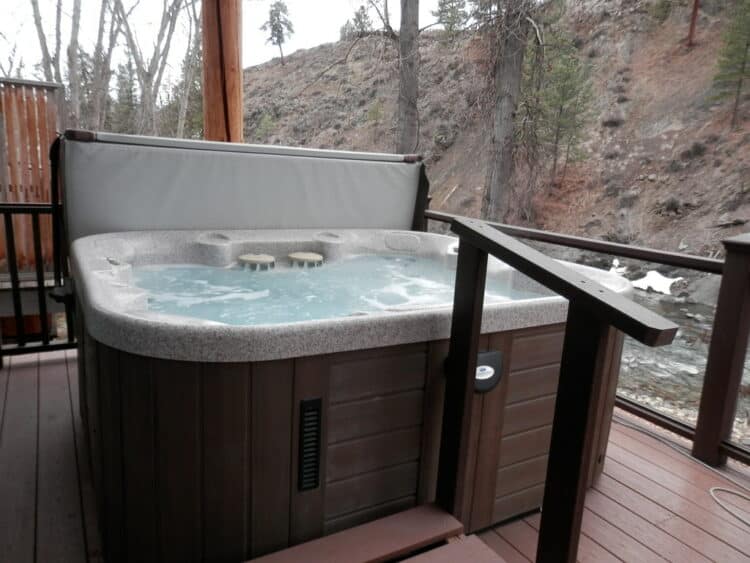 Nothing beats a good relaxing dip in a hot tub on a cold winter night or after a stressful day at work. With this thought in mind, you think: should I buy a hot tub? It might just be what you need to have your own spa experience right at home.
Now, you are feeling excited and pumped up to hit the stores and look for the perfect hot tub. But hold your horses, do your research first before making that purchase. It's a lifestyle upgrade, and you want to make the most out of it.
To start, you should know the reason why you should buy a hot tub.
Know the Reason Why You Should Buy a Hot Tub
If you have some cash to spare, investing in a hot tub is something you can consider. Not only can it help you in your relaxation, but it also has health benefits from hydrotherapy. It can also bring your family closer, and it is perfect for having friends over.
A hot tub can also spruce things up in your backyard. Instead of having a lot of open space, you can opt to put one in a corner. It can serve as a statement piece, and who knows, you might even spend some romantic nights here with your special someone.
To simplify things for you, we took the liberty of categorizing the reasons into three. They are Personal Relaxation, Social Recreation, and Health Treatment. Of course, they can overlap now and then.
Personal Relaxation
I work a laborious 9-5 job. I run a business 12 hours a day. We all want to unwind and relax after a hard day's work.
So, should I buy a hot tub for personal relaxation? If you relate to the three statements above, then you should.
Since your main goal is to destress, it could mean a smaller tub perfect for your private after-day soaks. Something with easy maintenance, so you wouldn't have enough trouble with its up-keep. You'd want one with simple controls or a user interface.
Social Recreation
If you are the type of person who loves to mingle and socialize with other people, what better way to have your family and friends over than enjoying a night dip in the hot tub?
Maybe, you've been feeling lonely and detached from the people in your life. Ask yourself. Should I buy a hot tub cause I want to reignite that spark with my partner? Then, it's time for some social recreation.
If this is the purpose of you buying a hot tub, consider looking for one that is spacious and can fit more people. You'd probably want it to have some additional features for entertainment like music or lighting effects.
It's always better to look for something with easy maintenance, so it'll be readily available.
Health Treatment
Should I buy a hot tub due to pains in the joints, muscles, or stomach? Hydrotherapy can help improve your state of well-being. Although, you do need to get proper advice from a health professional.
Hydrotherapy can help improve your state of well-being. Although, you do need to get proper advice from a health professional.
If you are looking to buy a hot tub for health reasons, check some specific features before buying one. You can look for jets that deliver different pressures for massages. It could have varied controls for adjusting water temperature. Or it could have a design made for deep soaking.
Check If You Have Space Needed For Hot Tub
Hot tubs come in different sizes. You might want a spacious one that can fit seven or more people. But do you have enough space for it? So, you have to consider not just what you want. Check what would be appropriate for the space available in your home.
Small hot tubs that can fit 2-4 people are usually 1.65-2 meters in length or width. You need 2-2.4 meters for hot tubs that are medium-sized. It can accommodate 5-6 people. Large hot tubs usually don't go lower than 2 meters in length and width, and they could reach 2.8-3 meters.
The height varies as well. But it's better to place it in an area where you are free to stand and move around. Avoid places where fixtures are hanging.
Check Your Budget
Unless you aren't worried about a potential dent in your pocket, then you can skip this step. But for those who are budget conscious, take your time to look through the products. You can buy models starting with $3000 going up to $18000 or more.
Take into consideration the maintenance and durability as well. The lower-end models mean more maintenance. And they won't last as long as higher-end ones. But of course, it also depends on the frequency you use it and the care you give to it.
Learn How to Shop for a Hot Tub
In learning how to shop, we will discuss the most important things you need to consider and ask the dealer when you buy any hot tub. Before proceeding to this part, you should already check the previous preconditions. You should know the purpose of your hot tub, and it should be within the dimensions of the space where you will be putting it. Also, keep in mind the budget that you have in mind.
Choose the material type you want.
Do you want ABS plastic? Or would you prefer more durable fiberglass ones? Other hot tubs are available in stainless steel, acrylic, PVC, and cement.
They make up the shell where there's water. Check how well the materials can retain heat as well. These things can affect how long hot tubs last.
Check the power source for the hot tub.
Some hot tubs can be directly attached to an outlet with a 110v plug. Others with higher voltages require more work by making a connection to the circuit breaker box in your home. Double-check the voltages.
If you want more heat, then opt for a wired connection to your circuit breaker. But if you want something more convenient, opt for the plug-and-play spas.
Check the circulating power of the pumps.
Pumps are responsible for the circulation and movement of the water in the tub. They filter the jets and also operate them. There are two speeds assigned for both functions, low and high, respectively.
If the tub has five or more jets, it should be at least one horsepower. Check if they are also easily accessible for repairs.
Check if it is energy-efficient.
Keep your bills and the environment happy by checking if the hot tub is energy efficient. The shell should have enough foam insulation and a foam cover.
Ask to test the tub.
Talk to the dealer and ask if it's possible to test the hot tub first. You can go to a showroom, sit in it and see how it feels. A demonstration where they put water would be even better.
Ask how it is maintained.
There are steps that you have to follow to make your tub last as long as possible. You might need to flush the water lines monthly, balance the pH level weekly, or keep the water clean by adding bromine.
Check if there are additional features or accessories.
Depending on your reason for wanting a hot tub, you might want to see if there are entertainment options. You can look for headrests with cushions or footrests. Also, ask the dealer if a hot tub cover comes with the model.
Check the hot tub's warranty.
A warranty is significant in case there's something wrong with the tub you bought. Ask the dealer what's covered in it, the duration, and if there are repair services available for free.
Ask for the overall cost and if there are applicable discounts.
What's the use of sales if you aren't going to make use of them? Personally, the best time of the year to buy a hot tub is during promos or price markdown. Ask the salesperson for the total cost, including installation, transport, or taxes. You wouldn't want to go out of budget.
The key to smart shopping is to stop being afraid to ask the dealer some questions. Come up with questions to ask when buying a hot tub.
Should you go for a permanent hot tub or a movable one?
It depends on your needs, budget, and condition. Generally, a permanent hot tub is something you install in a home where you don't plan on moving. The outright cost will be more expensive, but it will save you bucks in the long run.
A movable one, like an inflatable hot tub, is ideal for people on-the-go. It is cheaper to buy compared to permanent ones. It's a space saver but still gives you the benefit of relaxation.
If you don't intend to use movable hot tubs as often, then they could be worth it. But they can cost you more with your bills. An inflatable hot tub electric bill can cost you around $40-$50 monthly.
Solve how to keep mice out of the spa.
The basic answer to this is the hot tub cover. Avoid leaving any food in or near your hot tub since it attracts the rodent. Check that there are no holes or gaps since mice seek warmth during the winter months and might house in pumps or pipes.
Should I buy a Hot Tub?
In conclusion, you should buy a hot tub if you meet the following preconditions: available space and budget for this luxury item. Those are the two most important things. The others are just specific tips and steps you can follow. There are enough reasons why hot tubs are indeed beneficial for your holistic well-being, so invest in one and enjoy taking a dip to wash away your worries.