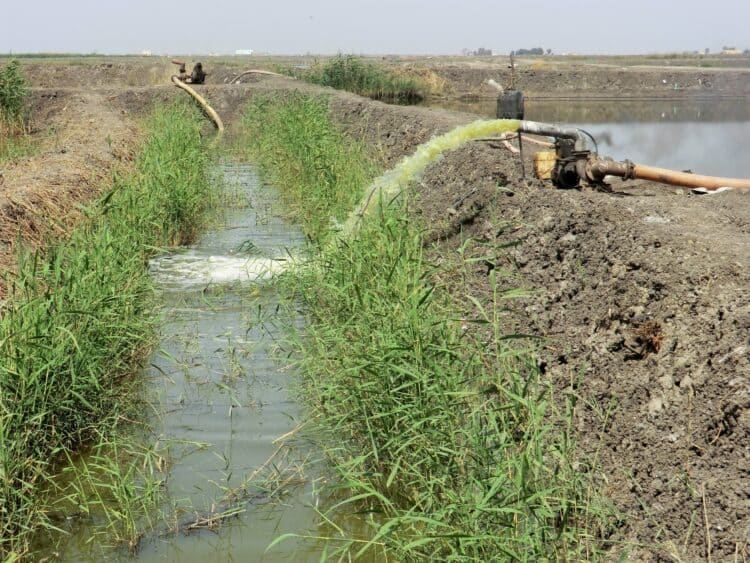 Water pumps that run on electricity have a variety of uses, some you would never expect. They are a piece of very versatile equipment whose applications are not exclusive to your household only, but also in commercial establishments.
You will learn everything that is deemed important about water pumps: its uses, how many types there are available in the market, all the necessary information that you need so you can select the right tool to do the job.
Water pumps have many uses that you can count with your two hands: filling up a huge swimming pool, watering a well-kept lawn with sprinklers, improving the water pressure in a home that has many residents, taking out the damp water from a flooded basement, etc. The other uses you will know if you stick around.
The Many Applications of an Electric Water Pump
Water pumps that use electricity as a power source have many functions inside your home and under the ground purposes, but mostly for indoors. A lot of them are powered by 120V, which you can plug into a standard socket. Yet some of them have 230V and 240V, which can cause complications since you will need specific wiring to give it power.
Here are some of its common uses in your home or outside the lawn:
You can use it for the sprinkler system for watering your lawn or irrigation.
You can use it to make the water pressure for your household fixtures go higher.
You can use it for your lawn fountain, pond, and other water features.
You can use it for deep or shallow well equipment.
You can use it to remove excess water inside your home or outside.
You can use it to get rid of the extra water from the swimming pool covers.
Water Pumps That You Can Immerse in Water
These types of pumps are specially made to do the pumping action while submerged underwater. These are constructed with primary concern for homeowners. You need a discharge hose designed for heavy work to attach it. If you do not have one, a simple garden hose will suffice with an adapter fastened to it.
Their main uses are for the removal of water for clogged sinks, standing water, window wells, and other liquid-based problems around your home or indoors.
The two main kinds of water pumps that you can submerge in water are incredibly useful. One is called the utility pump, which you can use to change the water's location. The other one is a trash pump, which is used for moving water that has debris and other kinds of solids. A gas-powered pump is advisable if you need to get rid of the standing water as quickly as possible.
Pumps for Special Purposes
These highly specialized types of pumps come in different forms and have different intentions.
A sprinkler pump can move liquid from water systems like ponds or lakes towards irrigation in lawn sprinklers.
A pool cover pump can take out excess liquid from pool covers and prevent tears and damage.
A drill pump can free clogged sinks.
A condensate pump can take put extra moisture from A/C units.
Underground Well Pumps
These types of pumps are for water delivery system from under the ground towards your home. There are three kinds: Convertible jet, deep well, and shallow well. Each pump will depend on the ground depth. The deep well will go as deepest as three hundred feet, the convertible can go to ninety feet, and the shallow well can work in twenty-five feet or less.
When Should You Use a Water Pump Powered by Gas, Instead of Electricity?
All of these kinds of water pumps mentioned are electric-powered, yet you have another option.
This type of pump has a gas-based power source that is especially handy if you need to remove an immense quantity of water in the fastest time possible.