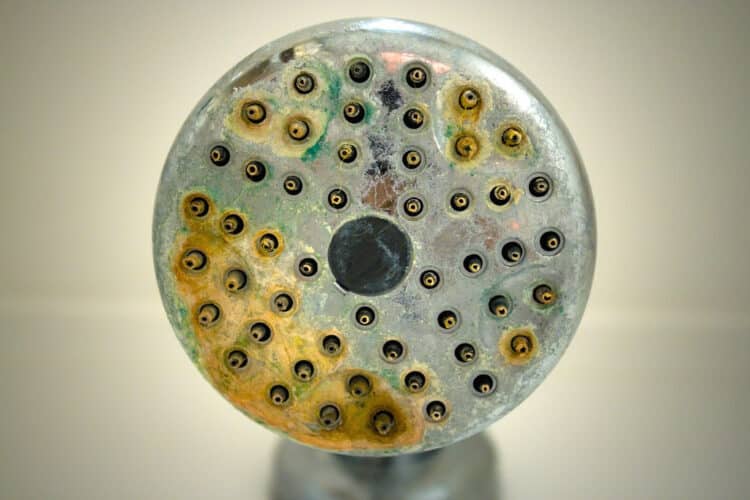 There are probably a few questionable things you've noticed about pipe-borne water. The foul taste and smell are only a small part of those issues. You have these problems because your water supply has some level of hardness. And these things make you wonder is it bad to drink hard water?
To get the full picture of whether or not it's safe to drink hard water, there are a few areas we must look at. Getting a clearer idea will help you make better decisions for your health and home.
Let's find out together. Is it bad to drink hard water?
To answer the question, we must first look at what causes water hardness.
Why Is Water Hard?
The hardness or softness of your water supply depends on where the source of your water is. Sometimes, it depends a lot on the type of water source itself. And, believe it or not, the hardness of your water can even change with the seasons.
Water Sources
Well water
Water from wells comes from the ground. And groundwater flows through rocks like dolomite and limestone deep within the earth.
These rocks have minerals like magnesium and calcium in them. So, your water picks up these mineral deposits along the way.
Calcium and magnesium are what make water hard. That's why most times, untreated groundwater comes with extreme hardness.
Water From Reservoirs
Water from reservoirs is typically softer than groundwater. The reason why reservoir water is closer to being soft than hard is that it is surface water. It does not stay in contact with rocks long enough to collect the mineral deposits that make water hard.
But, there are times when this explanation not as simple.
The hardness levels of the water in your tap may change. Why does this happen?
Sometimes it's the changing seasons. During winter, streams and lakes freeze, and there is no run-off. Water tends to be harder. From spring all the way to fall, water may be softer. During that time, the ice thaws, and snow melts, so there is more run-off.
Sometimes, your water supplier may switch your water source. These changes occur when there is a change in rainfall patterns and water levels.
As a result, areas with soft water may get hard water, and places with hard water may get soft water.
Last but not least, not all groundwater water is hard. That is because of the types of rocks with which it comes in contact. In areas where bedrock is less easy to dissolve, the water may be softer.
Is Well Water Safe To Drink?
Almost 85 billion gallons of fresh groundwater get pumped in the US every day. Most of the time, that water is safe for home use. There are times when groundwater may become contaminated. But water suppliers maintain water infrastructure and treat the water so that it is safe to use.
So is well water safe to drink?
Part of the answer to those questions is tied to what we want to figure out today. Is it bad to drink hard water? The other part is much simpler.
Until your water supplier treats well water, drinking it can pose some health risks. That's because as the water moves through the soil, it may pick up contaminants along the way. These contaminants can cause illnesses like diarrhea and gastroenteritis.
But is well water healthy to drink if it has been treated? Are there advantages of drinking well water?
Here are some things to know about hard water.
What Are The Cons Of Hard Water
Tastes Bad
Does your pipe water taste funny? If it does, then you have hard water. It could have a metallic taste or taste like dirt. You might even get a taste of chalk or chemicals.
I don't know about you, but my taste buds reject hard water.
Smells Funky
Have you ever opened your pipe and got an awful smell of rotten eggs? That's your hard water. That funky odor could be a result of two things.
A natural gas called hydrogen sulfide
Or
It could be a reaction of certain bacteria with the minerals in your water. That mixture forms sulfates.
I'm not sure I know anyone who likes drinking smelly water.
Soap Scum
Soap scum is a residue left behind when soap mixes with the minerals in hard water.
With hard water, soap scum builds up pretty fast. So, you end up having to clean your bathroom often, and it takes a long time to scrub soap scum away.
Limescale
One of the worrying things about hard water is the growth of limescale in your plumbing system.
Limescale is the solid, chalky deposits made by calcium and other minerals in the water.
Why Is Limescale A Problem?
The minerals that cause limescale get left behind and collect in the pipework. It can also collect in appliances, water heaters, and other less convenient places.
You may hear that your water has extreme hardness. Extreme hardness is about 13 grains to 15 grains in every gallon of water. In the US, you won't find higher levels of hardness.
But 1 grain of hardness is about 65 milligrams. Sixty-five milligrams is about the size of a drop of water or how much blood a mosquito drinks.
It takes about five years before you begin to see limescale buildup in your pipes. That means not plenty of it gets into your water, and you have time to treat limescale before it becomes a problem.
Maybe you've heard about this or experienced some limescale difficulty yourself.
You're probably wondering is this happening inside me too when I drink hard water? Is limescale in water safe to drink?
There is no need to worry. You're not drinking dolomite or limestone if your water source is groundwater. Only the mineral deposits make it into your water. That's because water suppliers treat your water.
Limescale is pretty much the same as limestone. And limestone is where water gets the mineral calcium. It is also where your water picks up the mineral magnesium. Both of which are good for your health. But more on this later.
Both public and private water suppliers must ensure that your water is drinkable. But they also ensure that your water is not too soft or too hard.
Trust me when I say that limescale health risks do not exist if you have hard water. It's your pipes you need to worry over.
Ugly Stains
Have you seen some ugly stains on your skin, on your faucets, and appliances that use water? Hard water causes that too. Here's a quick heads up. If you don't fix your hard water issues, you have a lot of scrubbing in your future. Those stains will keep coming back.
Dingy Clothes
Are you wondering why your clothes don't last as long as they should or why they don't look as clean as they should? That's your hard water at work.
While doing laundry with hard water, mineral deposits mix with the detergent. Together they form the same kind of curd that makes soap scum.
Over time, it causes white clothes to look dirty. Bright, colorful clothes also become dull.
As we continue to explore the cons of hard water, let's take a look at how it affects the body.
How Does Hard Water Affect The Body?
Dries Yor Skin
Hard water is tough on your skin. If you notice after taking a bath that your skin squeaks, has a white film, or is dry and cracked, that's your hard water.
The effects of hard water in the bath may worsen skin conditions like eczema.
Dries Your Hair
The same way hard water dries your skin, it has the same effect on hair.
The minerals in hard water coat hair with that same film, making it stiff. It also makes it difficult for your hair to absorb water. Dry hair leads to damage, breakage and may well cause you to lose your hair in the future.
Another effect of hard water on your hair is a dry, itchy, flaky scalp.
So, does hard water affect your body? If you take dry hair and skin into consideration, then I guess it does.
The disadvantages of using hard water seem to be many. So I understand the worry about the harmful effects of hard water. All these things could be the reason you're wondering is it harmful to drink hard water?
But if you're worried, rest assured, none of this happens inside your body. You will also be relieved to know that hard water poses no health risks.
Now we answer the question. What are the harmful effects of hard water on the human body?
I want to give you a direct answer to this question. Hard water has no known side effects on your physical health. A few studies tried to find a connection between water hardness and heart problems. You will be happy to know that the research found no relationship between the two.
The only negative response the human body has to hard water is the skin irritation I mentioned above. Also, let's not forget about the effects on your hair.
We've taken a look at everything that is wrong with hard water. But hard water is not all bad. Let's see how drinking hard water may benefit you.
Advantages Of Hard Water
Does drinking hard water harm you? Hard water causes you to spend a lot more time cleaning your home. You may be more tired and frustrated at the end of the day. But it has no adverse side effects on the human body.
Drinking hard water may even have certain health benefits. Shocking, I know. You may ask, how can something that smells bad, tastes bad, clog my pipes, and form soap scum benefit my health?
Here's how:
Hard water has magnesium and calcium. Both Magnesium and calcium are minerals that are part of a healthy diet.
Benefits of Magnesium
helps with keeping bones and teeth strong
Normalizes blood pressure
Helps us to maintain a regular heartbeat
lowers inflammation markers
helps to prevent heart disease
helps prevent diabetes
helps prevent some cancers
Too Little Magnesium May
Weaken bones
Weaken muscles (including heart muscles)
cause nerve problems
lower your calcium and potassium levels
Benefits Of Calcium
helps with keeping bones and teeth strong
helps the heart to function well
helps muscles to function well
helps our nerves function well
Too Little Calcium May
Stunt growth in children
They may not reach their full height
May cause lowered bone mass in adults.
A side effect of lowered bone mass is osteoporosis.
Don't get me wrong. I'm not telling you to ignore how hard water smells. Nor am I saying that you should ignore the foul odor. But you should not let the disadvantages of hard water keep you from seeing its advantages.
The Main Takeaway
There are a few things I want you to remember here.
The first is that not everywhere has the same level of water hardness. The hardness of water varies from place to place. It changes based on the water source, and sometimes it changes between seasons.
The second is that as long as you have water from the city or a private utility company, it is treated water. That means the water is of drinking quality. So, hard or soft, so long as your city says your water is safe to drink, it is.
Despite all the disadvantages, hard water poses no risk to your health. There is no rule saying you should drink it. And whether you decide to drink hard water, buy a water softener, or go with bottled water, is a personal decision.
Is It Safe To Drink Softened Tap Water?
By now you know that drinking hard water does not pose any threat to your health. Maybe you aren't convinced and want to know more about the safety of drinking softened water. No health issues have been raised by persons who use water softeners. So, softened water is not bad for you to drink either.
Conclusion
You may see the disadvantages of hard water and wonder is it safe to drink. Those disadvantages pose no threat to your health. Drinking hard water is a good way to get the minerals in our diet that keep us healthy. I think the cons of hard water on health is in drinking untreated hard water.
Water suppliers try to ensure that there is a balance between how hard and soft your water is. Still, the water in some places will be harder or softer than in other areas.
If using hard water worries you, there are ways to take care of the problems that it causes. The first thing you need to do is find out from your water supplier, what is the hardness level of water in my area? Then you can find a water softener with the capability to treat your water hardness issues.