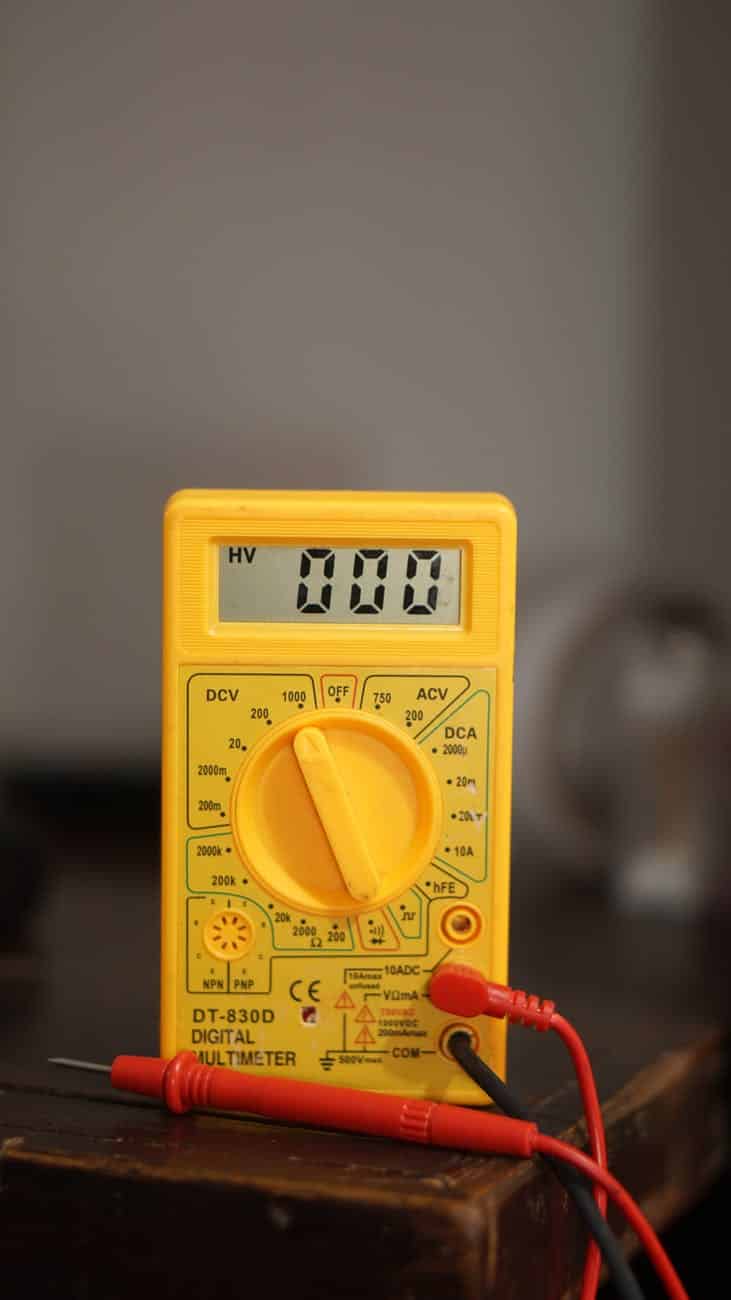 Powered Anode Rod vs Sacrificial Anode Rod
A water heater powered anode rod acts like the sacrificial anode rod. It prevents rust from eating away at your water heater tank. They are both suitable for a wide range of water heaters. But does one outperform the other? Let's find out.
What Does The Anode Rod Do?
All water heaters have a small component called an anode rod. You will hear this essential water heater part referred to as sacrificial. That's because an anode rod stands between your costly water heater and rust.
The metal used to make these anode rods is weaker than the rest of your water heater tank. Rust attacks weaker metal first. So, while the anode rod in your water heater corrodes, your tank remains protected.
These water heater components are made from different materials. You will find sacrificial anode rods made from:
How Long Will The Sacrificial Anode Rod Last?
An anode rod will spare your water heater tank the effect of corrosion for roughly 3 to 5 years. How long it lasts is based on the quality of your water supply.
It is in the best interest of water heater owners to inspect the anode rod. Inspections should happen at least once every 3 (three) years to see if it is due for a change. Not changing the anode rod within that time means that it will away. Your tank will begin to see and feel the effects of corrosion as well.
Benefits Of Sacrificial Anode Rods
Cost-effective

Replacing an anode rod is cheap and easy. You can do it yourself.
There is one way to keep from having to change your anode rod every three to five years. You can swap the anode rod that came with your water heater for one that will last as long as your water heater. It can even live beyond that.

Protects your water heater tank from corrosion
You do not need electricity for these anode rods to work.
Magnesium Anode Rods add some health benefits to water
Sometimes helps with bad water smell
Disadvantages Of Sacrificial Anode Rod
Breaks down in 3 to 5 years

It does not matter what type of metal the sacrificial anode rod is in your water heater. You will have to change it out. It's a good thing they are so affordable.

Has a minimal effect on hard water problems

The effect of these anode rods on hard water is small. To get rid of the effects of hard water on your water heater tank, you will need to keep using a water softener. If you do not have a water softener, you need to do extra maintenance to help deal with the effects of hard water.
What Do Water Heaters Powered Anode Rod Do?
The water heaters powered anode rod does the same job as the anode rod that comes with your water heater. They keep your water heater tank safe from rust. But they do that job a bit differently.
Powered anode rods are titanium-made. That means they are strong. They will not rust, and it is unlikely that they will break.
How Do Powered Anode Rods Work?
We won't go into the science of it. But these impressed-current anode rods work using small doses of electrical pulses. Those pulses repel the corrosive elements in the water.
Advantages Of Water Heaters Powered Anode Rods
Protects your water heater tank from rust
Impressed-current anode rods do not deteriorate

You won't have to replace your water heaters powered anode rod. It will last beyond the lifespan of your water heater. Once you put it in, you won't have to buy another to replace it.

No Maintenance

These anode rods come with a warranty of up to 20 years. If something goes wrong, your money is not lost. They repel rusting elements. They do not attract them.

Gets rid of smelly water

Hard water can have a rotten egg smell. These anode rods are an excellent way to eliminate the odor.

Reduces the build-up of limescale.

The electrical pulses sent out by these anode rods destabilize calcium in water. These calcium molecules are what cause limescale. By dealing with the limescale issue, these anode rods help extend the life of your water heater.

Adapts to fit the condition of your water supply.

Water quality differs from place to place and sometimes from home to home. Powered anode rods are smart devices. They will automatically adjust the electrical pulses it sends out to fit the type of water you have.
Disadvantages of Powered Anode Rods
Can be quite pricey

Despite their many benefits, you will hardly find powered anode rods in water heaters. That's because they are much more expensive. The sacrificial anode rod, which is more cost-effective. Depending on the manufacturer, you could pay up to $250 for this type of anode rod.

Needs Electricity To Work

These devices need a power outlet. If you do not have one near your water heater, you will need an extension cord.
The operational cost may be small. But using this type of anode rod means a few extra dollars added to your bill.
What if there is a power outage in your area and no backup power?
Every time that happens, it means your tank has no protection against rust elements.
Are Water Heaters Powered Anode Rod Worth It?
That's up to water heater owners to decide.
Sacrificial anode rods are tested and tried. They won't cost you a lot of money, and you won't have to replace yours for at least three years.
But, if you want a more permanent solution to deal with rust, you can try the powered anode rod. You also have the added benefit of getting some relief from the effects of hard water.
Powered anode rods have a hefty price tag. That's the reason you mostly find these devices around industrial settings. You can also find them in a few high-end water heaters around the world.
Although these devices are expensive, the price might be worth it if you have the money to spare. It does not matter if your water heater has a 10-gallon capacity or a 120-gallon capacity. A small, powered anode rod will do the job just as well.
If you are fed up with the smelly water. If having to replace your anode rod three times in a decade is a bother. Give the powered anode rod ago.