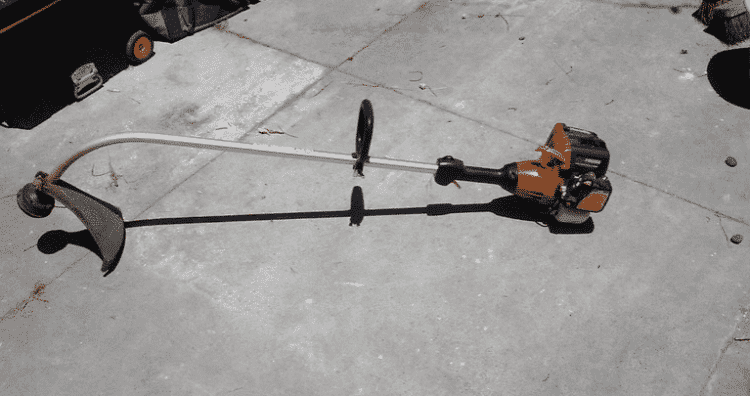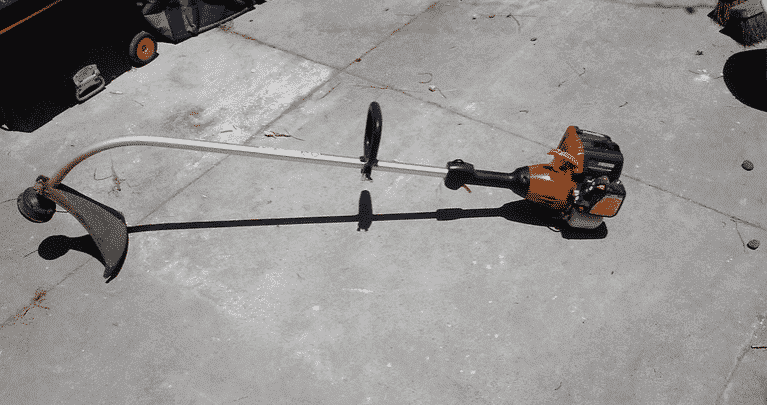 Over time, our garage and tool sheds can resemble storage units for garden and lawn equipment. And usually much faster than we would like.
But it is possible to cut back on tools by investing a little bit more wisely in our hardware. Instead of buying separate tools for cultivation, hedges, and pruning, why not have attachments on your string trimmer to do it all?
String trimmers that support various attachments use their engine to power everything. That way, you can save money and storage space while reducing your maintenance chores.
Multi-head Trimmers And Split Booms
Adding attachments to your sting trimmer makes it easier to keep your lawn maintenance tasks under control with just one tool. For greater convenience, you may wish to consider a multi-head trimmer or a split boom. These types of trimmer will ensure you get the best weed eater out there. Plus, you can be sure that all your purchased attachments fit correctly.
Different manufacturers use different names for their multi-tasking trimmers. Among the names adopted are:
Efco's Split-Boom System
Honda's VersAttach Multi-Tool System
Makita which went with Multi-Function String Trimmers and Power Head
Milwaukee's misspelled QUIK-LOK Attachment System
The imagination in naming split booms is as vivid as they used to name string trimmer gadgets. Despite the diversity of names, you can be sure that each manufacturer's attachments will be compatible. The attachments are custom designed to work with the brand's string trimmer motor. They can be attached and detached quickly, often without any additional tools, in mere seconds.
Look no further for the best trimmer and edger combination. Opt for a split boom system to get the biggest bang for your buck. And extra attachments into the bargain.
If a system designed to operate with a range of attachments sounds appealing, there are two ways to go. First, you can buy a split boom system complete with all the extra attachments. Or you can instead buy a multi-function powerhead separately, without all the extras.
These options provide for maximum versatility and two pathways to a lawn that will get you compliments.
What attachments can you get?
There are a plethora of attachments on the market for string trimmers. But let's look at the most popular and useful ones you need for garden excellence.
Leaf Blower
This attachment converts your string trimmer into a regular leaf blowing machine. The trimmer's driveshaft is used to spin a blower fan. The fan's housing is capable of pumping out airflow at speeds of more than 140 mph.
Some models feature nozzle adapters to diffuse the airflow on a broader arc for larger areas or switch to a narrower airflow to concentrate on difficult access places.
Watch out for the leaf blowing attachments that are meant only for specific makes of string trimmer. However, many universal attachments will work with a variety of attachment-supporting string trimmer makes and models.
Edgers
Producing a perfect edge every time with an ordinary string trimmer takes a lot of practice. However, a much less frustrating option is an edging attachment that will let you trim and edge with ease.
Universal edging attachments are widely available, as are models designed for use with specific brands. They all feature guide wheels and hard-wearing metal blades to ensure you get a clean, straight cut every time.
Cultivators
It is quite expensive to buy a cultivator and then only use it maybe twice or three times every year. Instead of storing it almost year-round, why not look at a low-cost alternative? Cultivator attachments don't occupy much space. And they don't add to your maintenance schedule. So it would help if you gave them some serious consideration.
These attachments have robust gearboxes, and the tines on the bulk of models will penetrate down to nine inches. They are useful for adding supplements to the top layer of garden soils. And you can also use them for weeding between your plants.
If you have had enough of turning over topsoil the old fashioned way and don't want yet another piece of bulk equipment to store, then this may prove to be the answer.
Brush Cutters
Often when you are tackling tall grasses and weeds, a string trimmer won't cut it in both senses. Thick undergrowth, reeds, or young saplings are too challenging for a string trimmer. In these circumstances, a brush cutter is a solution. However, brush cutters are heavy-duty with hefty gearboxes and rugged heavy-weight blades for the harsher conditions.
But not all of us wish to heave a brush cutter around merely dealing with the odd spot of uncontrolled vegetation. By far, it is easier to change the powerhead and slap on a brush cutting attachment instead. There are limited models to choose from, but universal attachments are suitable for any string trimmer that supports attachments.
Pole Saw
As we go around doing our yard work, trimming the weeds and grass from around trees, it is not uncommon to notice dead limbs. You are not going to tackle pruning them off with a string trimmer, that's for sure. However, a pole saw attachment would let you do precisely that.
Fitting a pole saw attachment means you can gain an extra 11 feet of reach and cut through tree limbs of up to nine inches with relative ease.
Hedge Trimmer
Hedges are the picture frames for your garden, so it's essential that you keep them neat and tidy. Hedge trimmer attachments are available for a host of brands and models of string trimmers that are attachment-capable.
They are double-sided and resistant to rust to ensure you get top of the class performance for many years.
Overall, hedge trimmers make good sense. When you're string trimming in the yard anyway, why not have an easy-to-fit attachment to give your hedges a regulation trim while you are out there?
Typically, switching from string trimming mode to hedge trimming can be done using the same motor. Usually, the switch does not involve any additional tools, so you don't even have to trudge back to your toolbox.