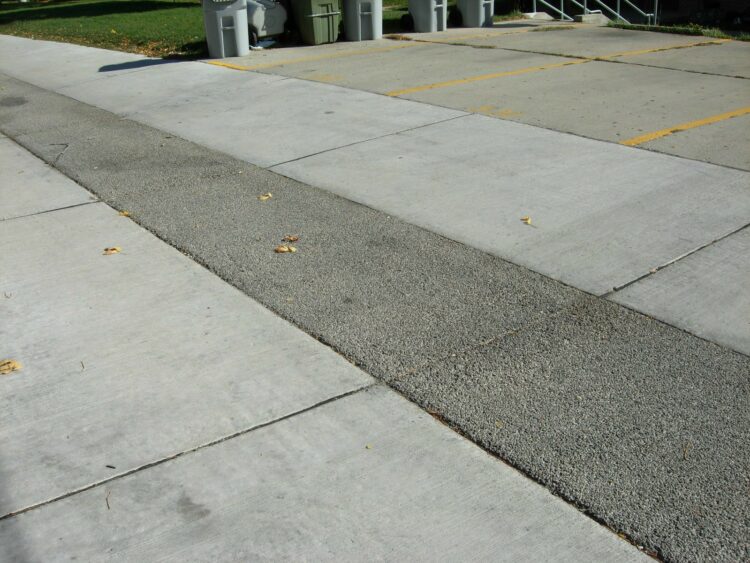 There is little more unsightly for the proud homeowner than mold or mildew stains on a driveway. Mold or mildew are almost inevitable. Especially if you live somewhere with a wet climate or your driveway is in constant shade.
It is tiring, time-consuming, and frustrating to hose mold away only to reappear a short time later. Even a yard brush is not much help. To help with this problem, we discuss here the best ways to remove mold and other fungus.
Removal with bleach
What you need:
Protective gloves
Strong bleach
A bucket
Yard brush with tough, rigid bristles
A garden hose
Top tip – To minimize potential bleach absorption, first give your lawn a good watering.
Before you start cleaning, put on rubber gloves. Add a quarter cup of bleach to a large bucket containing hot water, at least one gallon.
To prevent damage to your grass or surrounding pathways, always dilute the bleach. Control the runoff when hosing.
Soak the brush head in the bleach/water mix and scrub the affected area until it's completely saturated. Allow time for the diluted bleach mixture soak in. Don't be tempted to use a pressure washer because the bleach will damage it.
Pressure washer and detergent
Only use detergents that will not cause damage to your pressure washer. Mold/mildew treatments for houses and sidings are usually okay. It will also make the cleanup much faster.
Fill your washer's detergent tank, turn on the pressure washer, and start spraying the concrete. Allow time for the detergent to soak in before rinsing the area.
Blast off!
When the solution is thoroughly absorbed by the mold, start the pressure washer up again. Using a turbo nozzle or power tip, blast the concrete from a distance of ten to twelve inches. This is the optimal distance for cleaning this type of surface.
The mold will wash away fairly rapidly, leaving the concrete as clean as when it was poured. Overlap your strokes to get rid of the dirt and mildew that's built up. Strokes that overlap will also help avoid streaks and give you a better overall finish.