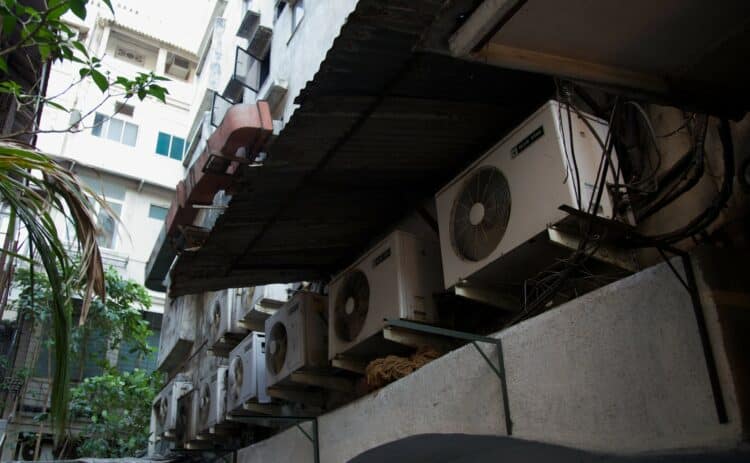 If you are planning to purchase an A/C unit that you want for inside the house and save loads of cash in the process, a great option is the mini-split systems.
They have solidly built frames that can withstand breakage and is ideal equipment in bringing coolness to an enclosed space. They have many great features and stylistic flourishes that you can choose from.
Best of all, you would not have a problem installing them because the process is easy. You only have to attach it to the wall where the connecting wire, refrigerant lines, and drain tube will come in.
Yet the most amazing thing about them is that they are not expensive to buy for the reason that they are the most common A/C units made. They have many different styles that can satisfy the pickiest of prospective buyers.
Selecting the Best Unit to Mount on Your Wall
The mini-split systems type of A/C unit is beneficial for medium-built rooms whose ceilings have a height of seven to eight feet. They have to be attached to the wall at a height of six feet.
If they are too close to the surface, it can prevent the free movement of cold air distribution. If your ceilings are low and you want to direct cool airflow to the attic, the most effective way is to set up an A/C unit mounted on the floor.
Although it is alright to have the drain tubing, line sets, and connecting wire passing through the walls to get to the other rooms, it is suggested that they can be put up on the outside walls for everyone's convenience and a great cost-cutting measure.
If a particular space is massive, one A/C unit on the wall will not be enough to bring full coolness that would reach each corner of the room. The great way to overcome these types of situations is to put in more than one wall A/C units or another kind that can bring forth more cool air (preferably the ceiling suspended or ceiling cassettes A/C units).
Setting Up the A/C Unit on the Wall
These particular kinds of units are supposed to be set way up high on the wall, close to the ceiling. Each includes a lightweight, easy to move bracket that you can fasten on the wall. Then with the bracket, you can then now hang the unit in its place.
There are things you need to remember: one is that it should hang on a vertical surface, not on a sloped wall like the attic ceiling. Another, there should be a space between the ceiling and the unit (the exact measurements will be in the unit's user manual) so that there is the desired airflow.
The mounting of the A/C unit should only be in the horizontal position, not diagonally or vertically. It is for the simple reason of proper functionality.
Its installation should always be on the exterior surface of the wall, for an easier drainage process. The connecting wire, drain tubing, and line set should run outside and into a three-inch hole. This is the preferred installation mode because the condensate will be emptied by the drain tubing because of gravity, instead of pumping it out.
Yet setting up a unit on the inside of the wall is a doable process, but is not advisable and will cause too much of a hindrance because it would need a condensate pump. Please do not set it up near a microwave oven or a television, or anything that will cause an electromagnetic disturbance.
Also, never set it up close to a heat source or under direct rays of the sun. It will lead to defective temperature information.
Its Features
These kinds of mini-split A/C units have many selections concerning efficiency, capacity, styles, and features.
Some of them have more cooling capability and would work wonders in your living area. Others are better in the way of heating and will great for warming a home in the wintertime.
Some have "occupancy sensors, which can sense people's heat signatures. It does not sense anyone in the area, it will automatically switch to power-saving mode.
It is available in many choices of finishes and colors. There is one that you can put in your piece of artwork.
It also comes with a wireless remote, which is an efficient way to correct the temperature if it is not to your liking. It cost thirty to fifty percent less because these types are very common.