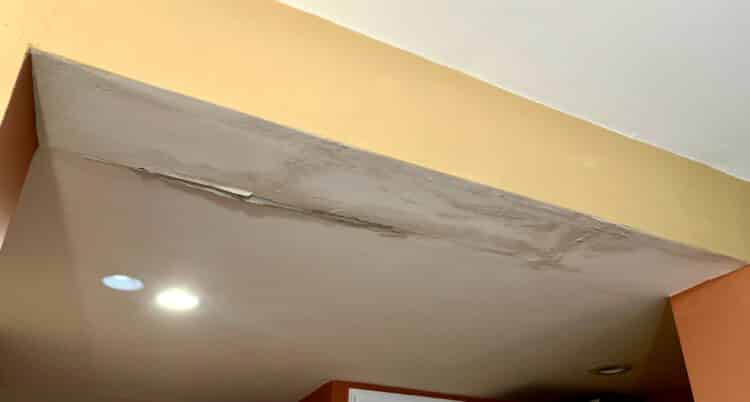 If you hear the pitter-patter of water coming from below your house, then it's likely that your basement has now developed a leak or seepage. If left unrecognized and unresolved for long, it can develop into a large puddle, damage your items, or compromise your basement structure.
Often, homeowners can't identify what the specific sources of the leak are. It could come from cracks around your house, or it can be that your drainage system has a clogged part. Whatever the reasons are, it should be a priority to address the sources as soon as possible before further damage and complications occur.
The usual response would be to call an expert to diagnose the problem and fix it as needed. Indeed, those who are untrained won't have the necessary skills and knowledge yet for a DIY fix. Or worse, their attempts to fix the leak might end up adding more problems in the end. However, this shouldn't dissuade you from trying to learn the necessary DIY skills. You can save up a lot in the long run if you know to fix your basement problems by yourself, and you'll be able to proudly say that you are a more knowledgeable and responsible homeowner.
To help you, we've prepared this guide on how to diagnose and address a basement leak. We want you to be able to address the issue with the right know-how.
Understanding Seepage and its Causes
First, we want to know how seepage occurs and what it is.
Cracks, holes, and porous surfaces can give way for seepage to occur when the moisture enters and escapes those compromised areas. It means that the leak isn't just a one-time thing, but rather a chronic problem that could create further problems. It usually happens in the parts of your house that are very humid and dark, such as the basement.
What are the common causes of seepage in your basement then? Take a look at these potential sources:
Cracks and holes in basement foundations, floor, or walls
Compromised window seal or well
Compromised gutter or downspout
Faulty plumbing, sump pump, or drain tile
Hydrostatic pressure exerted on the floor or walls
Water leaks from the house interior
Water table underneath the ground
Identifying the Source of the Basement Leak
Now, you need to know what exactly is causing your basement leak. Sometimes it might be very obvious, but often you'll have to do some investigating to find out the real problem instead of misdiagnosing the cause. It's possible that the source can come from somewhere you wouldn't expect. There might also be a lack of water trail, which makes it harder to trace the water source. The challenge is in being thorough and adequately identifying the source/s of the leak.
To be comprehensive, you should inspect your house from the top first, starting with the roof, and work your way down the bottom, in the basement. That way, you'll have a systematic process and won't miss out on anything as much as possible.
Inspect Your Roof, Gutters, and Chimneys
Your roof's shingles should be doing most of the work to protect your interior from any leakage. The shingles guide the water into the side-gutters, directing the flow of water away from your house, preventing any buildup of water from damaging your roof.
Over time, your shingles start to degrade, which can then create compromised spots for water to seep into your roof. They might be brittle or cracked. In some cases, you might not even notice shingle parts missing already. If your roof has any damage, water will likely enter from there and find its way to your interior.
Your gutter might also be clogged from all the nasty stuff like clumps of dirt and leaves that accumulated. A blockage in your gutter prevents water from being directed away, which can then pool and seep or leak back into your house. Misaligned gutter parts can also stop proper water flow, while a downspout that dispenses water too close to your basement can allow the water to backflow.
If your house has a chimney, it should have waterproofing construction around it and a chimney cap to prevent water from entering. If these parts are visibly damaged, then that's another compromised source of water. The chimney extends down to the basement, so any damage to the chimney will almost definitely affect your basement. Inspect if there are any cracks, holes, worn down areas, and flue or flashing issues.
Fixing Your Roof and Chimney
First of all, be wary of quick-fix solutions such as waterproofing agents. If the problem is worse, then those quick-fix applications are just band-aid solutions that won't address the more pressing issues at hand. You'll want to directly replace or repair any compromised parts as a long-term and more secure solution.
If your shingles have been worn down, then a re-shingle job may be in order. Identify the parts that need re-shingling and replace accordingly. If the majority of the roof area has been compromised, it might warrant a full replacement.
For a chimney with minor holes and cracks, all you'll likely need to do is apply a sealant solution that can be bought in your local hardware store. Just plug up the cracks and holes thoroughly. For additional protection, use waterproofing solutions on the chimney surface and its flashing. If it seems like the damage on your chimney or flashing are too severe, it's better to call an expert repairman who can better assess the damage and use the right tools.
Fixing Your Clogged Gutter
Clumps or debris that are clogging your gutter can be cleaned by hand or by water pressure. Just make sure to wear protective equipment; you don't want to get your hands too dirty. If you can identify a significant source of your clogs, such as a tree branch overlooking your gutter, considering removing the source or installing additional protection for your gutter.
You can get a gutter guard for convenience. Gutter guards prevent anything else but water from passing through your gutter, which means that you can worry less about all kinds of stuff clogging up your gutter and making the water spill back towards your house.
The gutter should also be appropriately aligned, and the downspout should dispense the water far away from your basement. If you find that the downspout is too close to your basement, you can install gutter extensions that direct water further away.
Inspect Your Landscape Grade
After inspecting the roof, check the grade of your home landscape as well. A house generally sits higher than the property area. The general minimum is for it to be elevated at least six inches taller than the land around your property.
One reason for this is to let the water flow away correctly compared to a lower grade landscape that risks accumulating water towards your house foundation. It also elevates your house away from the water table, which may reside below your basement. If you notice that rainwater pools back into your home instead of flowing away towards your property's edge, that might indicate a low landscape grade.
The landscape grade may lower as time passes by, which can cause leaking problems. An area with a relatively high water table can also put your house at a higher risk.
Fixing Your Landscape Grade
If you find that your house sits lower than the recommended grade, you need to do some landscaping. If you're willing to do a DIY, then you'll want to reduce or reshape the land around your house so that you can create a natural decline that lets water flow away instead of back in. Ensure that the ground is lower than your foundation or sill plate by a few inches to prevent seepage.
It helps to have a swale, sunken slopes, or hollow ridges that help collect water from the house. You can also give your landscape a berm, a rounded hill that lets water flow out. Homeowners themselves can make these additions. You'll just have to buy the necessary tools and materials. But if you want to be safe, you can hire professional help.
Inspect the Windows
Double-check your windows to see if any openings or seal problems could serve as an entry point for water to enter. The seal might have worn down, or the window might have thin cracks where water can pass through. The time when this will be most apparent is when it rains, so try checking if there are any seeping problems during rainfall. There may also be watermarks coming from the window and down the wall. It indicates that water is entering that spot.
If you have a window well and the water there pools, a clogged drain might be the culprit. The window well might also have slightly detached. Observe if there are any gaps where water could enter.
Fixing Your Windows
Compromised seals can be fixed by applying waterproofing or water sealing agents that can be bought in most local hardware stores. All you have to do is use it on the area that needs addressing. Seal both the exterior and interior parts to ensure that the window is thoroughly sealed. If the window glass itself is cracked, then find a replacement glass as soon as possible and apply a seal for a temporary fix.
Inspect Your Basement Wall and Floor
Do an ocular inspection of your entire basement's surfaces. Take particular notice of places with a stain or discoloration since those will be places where water collects. If your wall or floor has parts that take on a darker color, that should help point you to the leak.
The leak source may be behind the wall itself in the form of openings and cracks so that it won't be evident at times. Remember that behind your basement walls is soil and water. You'll have to be mindful of any signs of compromised wall structures. If a particular area is damaged on the surface, check around it to see if there are any nearby cracks and water trails that can reveal the leak's root cause. Double-check the parts as well where the window and wall meet.
The joints, which are where the wall and floor intersect, are often prone to cracks and seepage. Go through the entire joint area to ensure that they are clear of any damage.
Often, the leak comes from underneath the floor due to the water table. It is caused by the hydrostatic pressure, which places strain on your basement floor and causes cracks. The pressure then causes the water to travel upwards and make its way to your floor openings or wall linings. The water might come from the land's natural water table underneath the house or from absorbing the water from rain or snow. If the soil around and underneath your home is softer than usual, it can absorb more water, increasing hydrostatic pressure.
Fixing Your Basement Wall and Floor
To patch up the problem quickly and easily, you can use waterproofing kits and sealants and apply them to visible thin cracks and damages. Use a caulk gun so that you can conveniently apply the sealant. It should immediately prevent water from leaking from those openings.
But remember that this won't be an effective fix for cracks and damages that are larger. It might also just be a temporary fix while the real deeper issues aren't addressed, which means that more cracks or water could just leak back in again over time. If you suspect that the problem is more than just surface cracks, call a professional to assess the damage comprehensively.
If the problem is that there are drywall stains from water leakage, it's necessary to look behind the wall and assess the extent of the leak source. You'll then have to use a drywall knife to remove that stained part. Cut in small squares for minor stains and entire stud partitions for larger stains. Be aware if there are any electrical components that you might accidentally cut behind the wall. Once you've addressed the underlying problem, replace the cut areas with mesh for small cuts or panels for large cuts.
A more comprehensive and long-term solution that would now require professional construction would be to install a proper basement drain tile system. It gives your basement the necessary drainage and piping to connect to the sump pump, ensuring that the water around your basement is appropriately redirected. If you value your basement, this is a good, and perhaps even necessary, investment.
Inspect Your Basement Piping
If you have appliances like washing machines that use water, bathrooms, or an HVAC in your basement, check their piping system for any leaks. Observe any wall or floor stains near the pipes since those might point you to the leaking pipe. If you notice any ceiling stains, check the pipes above them as well. Inspect the connections and joints to see if any weak points need reinforcing due to corrosion, deterioration, or rust.
Fixing Your Basement Piping
For minor leaks caused by piping, then sealants and plumber tape can immediately fix the affected parts. If you think some places might burst or erode soon, then have a professional assess and replace the parts in question. It can save you a lot of time and money in the long run.
Inspect and Fix Your Basement Sump Pump
A sump pump is vital to ensuring that water won't accumulate and damage your basement. Many basement leaking problems could have been avoided had their homeowners taken the time to maintain their sump pump. After all, it's the most effective protection you have against basement leaks, and as they say, prevention is better than the cure.
If any failure occurs, the sump pump's alarm should warn you if you need to do your own measures to prevent basement leaking or, in worse scenarios, flooding. A sump pump should have a working power source if you lose electricity during heavy rainfall or snow. Aside from a primary pump, you should also ideally have a backup installed as well. The backup will be activated should the primary fail.
A sump pump is a practically essential protection if you have a basement. Nowadays, hi-tech sump pumps have smart systems and wireless connectivity informing you of its conditions and problems. Simply put, if you care about your basement, then having a sump pump and keeping it working is a must.
Conclusion
Hopefully, this guide gave you many useful tips and pointers to understanding the causes of basement leaks and how to fix them. Keeping your basement secure from water damage is necessary to ensure that your house is healthy.
Many homeowners need to realize that having preventive measures like drain tiles, sump pumps, and proper landscaping is infinitely better than only waiting for leak issues to arise. Such measures should be a priority of any responsible homeowner. So if you don't have these systems in place yet or haven't checked them in a while, then doing so will keep those leaks away from your basement!