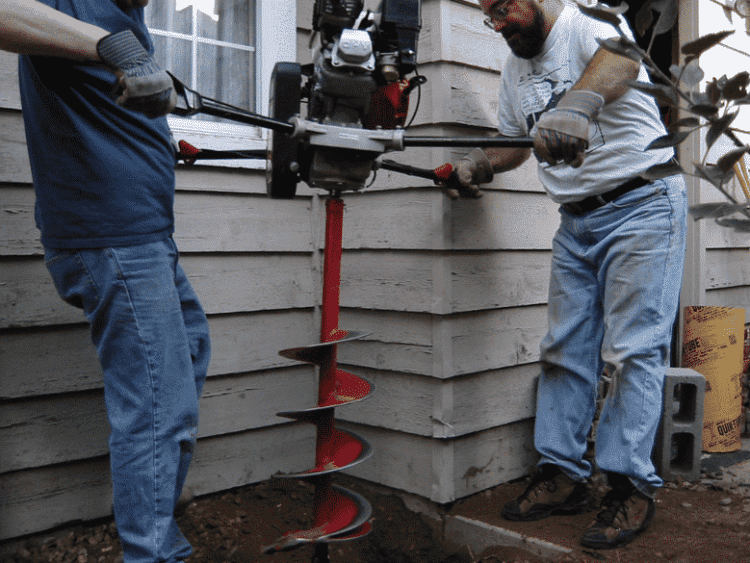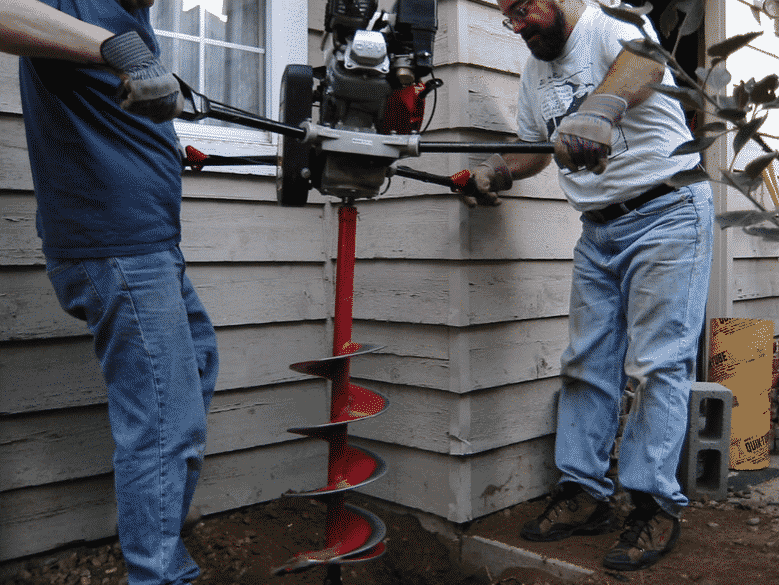 Digging holes can pose a real challenge to anyone.
Even so, with the right tool, you can finish the task with less effort. Earth augers are some of the best hole digging tools available.
Still, it poses a challenge of picking the right one.
You can choose these tools in two different styles. But which is the best one and for which purpose?
Here is a detailed guide to help you get insight on both styles and to help you pick the perfect hole digger.
Factors to consider before picking the perfect earth auger
There are two things you need to consider. One is the size of the hole you want to dig.
Second, how big is the project you are working on at the time? The bigger the project and the size of the hole, the more robust the hole digger you will need.
One-Man Earth Augers
If you are working on a project in your home, this tool will suffice.
These earth augers will do an excellent job whether you plan to landscape or dig gardening holes.
There are many reasons why this tool is the best choice for smaller projects. From the name, you can tell that this is a one-person tool. It is lightweight.
And you can handle it alone.
It weighs less than 40 pounds (18.14 kilogram), so carrying it alone is easy.
Still, the engine is small and draws between 35 and 50cc power. Even so, that is enough power for you to complete a solo project. Last on the list is how pocket friendly the tool is.
You do not need to burn a hole in your pocket to buy it.
Two-Man Earth Augers
If you are working on a major project with one of your friends, then you may need a more powerful tool. These earth augers need two persons to maneuver it.
Considering that this tool weighs more than the single-man earth auger, you need help.
You can operate it with little effort. Because it has handles and grips designed for both you and your buddy. It works excellent on hard rocky surfaces and large projects.
If you are considering to do serious digging, this is the tool for you. It also has more powerful engines of more than 160cc.
The attachments
As you already know, the size of the hole can determine the tool you pick for the job.
The attachments are of different sizes and will dig different sized holes. You can pick a smaller diameter attachment if the hole you plan to dig is small. And vice versa for a large pit.
Even so, specific projects will need a particular attachment and accessories. For instance, if you need to dig a deeper hole, then an extension shaft will come in handy.
The Bottom line
Digging a hole doesn't have to be a time-consuming or tedious task.
A powerful tool like the earth auger can help you complete the job. It is quite quick and effortless. You will not only take less time working on the project, but you will love operating these machines.
Either way, digging no longer has to be daunting.