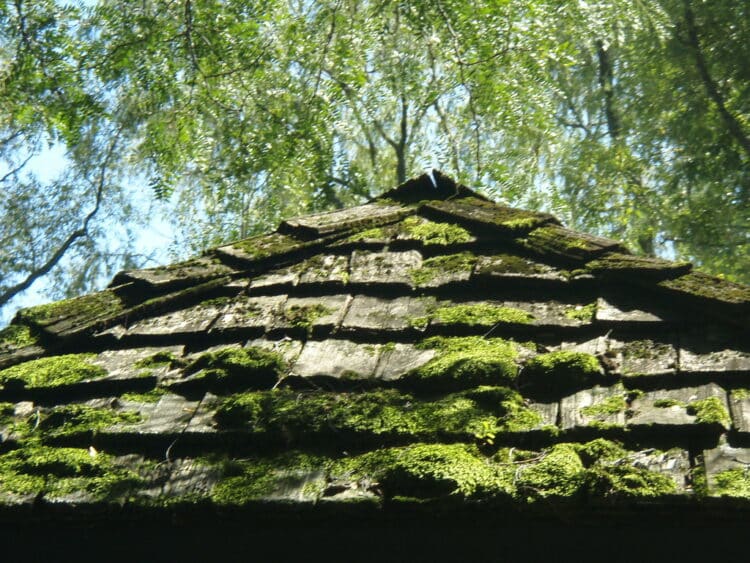 People have been using cedar shake roofs for a long time. One importance of cedar shake roofs is that they can stay for a long time without damages. However, like any other roof, cedar shake roof repair is required. Walking on cedar shake roof safely without damage or injury requires a lot of preparation and precaution.
The cedar roof is very slippery, mainly if the shakes are damaged, have any moisture, or wet. They can also have debris, mildew, or moss on them, which can be dangerous when walking on them. If you are a homeowner or roofer and you want to walk on these roofs, you should consider having the proper equipment and safety gadgets to avoid slippery that cause lead to falling.
Attach your Ladder with A Ridge Hook before walking on cedar shake roof
One easy way of walking on your cedar roof is to attach a ladder with a nice ridge hook. In this way, you will repair your roof without any worry. This method can be effective when your roof has minor repair issues. The device will hook the ladder on the roof, and the ladder will lay flat. It will give you a walking platform while you do your work.
Accompany the roof hooks with rolling wheels to allow the ladder to move to the top of the roof. Never hold the ladder on the gutters or the eaves trough of the roof as a way of support. The two cannot withstand the worker's weight. The ladders can even be more robust than them.
Consider Using Roof Brackets
It is essential to use roof brackets or jacks when repairing cedar shake roofs. The tool will give you ample time to place your materials as they also assure your safety. It provides the roofer with footholds that prevent slipping. You should set up a jack before you start your roof maintenance.
Roof brackets are handy small devices used by roofers to install a new roof or repair. They are correctly installed such that after the work, you can remove them quickly and safely without damaging the roof or even leaving a mark.
You have to install the roof bracket properly. If not installed properly, the jacks can break loose while in use. The roofer and the construction materials will slide downwards, and this can result in a severe injury. Experts recommend the roof brackets be used on a one-story building roof only, which should have a low pitch.
Use Spikey Roofing Shoes
Whenever you walk on a cedar shake roof, slip-resistant shoes are essential. These shoes provide traction, excellent grip, and stability. The spiked shoes are the best when stepping on cedar roofs. However, even if you are wearing these shoes, you have to be very careful on the roof.
The spikes of the shoes should not infiltrate the wood in any way. These are not ordinary shoes; they are global shoe covers. The boots have spikes that you can attach to your regular footwear. They have a stretch-to-fit system designed that properly fits over your shoes or boots.
You can wear these shoes even when there is snow or ice on the roof. They can perform excellently on wet cedar shake roofs, making them a perfect choice during winter. The spikes are not sharp; hence they cannot make any hole in the cedar roof. The sharpness is to provide the excellent traction you need.
You should only use these spikey on wood roofs and not on asphalt or metal roofs. They can damage the tiles or shingles quickly.
Clear the Roof
Before you decide to walk on your cedar roofs, inspect them first to see any dangerous objects. Can you see anything while on the ground? You can see some while you can't see others. If you can't see anything, don't assume the roof is evident – call someone to check for you. Splits and cracks can be difficult to notice while the poise danger to the walking roofer.
Even if you have safety gear and a hook ladder, it's necessary to check on things that can make it challenging. Leaves and debris can be dangerous if you walk on them. The roof surface can look dry and clear, but underneath, the leaves can have moisture and debris. These two will make the roof slippery. As you go up the roof, walk with a broom to make a clear path and maximize traction.
Moss and algae are other hazards that can make walking on the cedar shake roof dangerous. Moss and algae both trap moisture that will weaken traction on the cedar roof. If there are some areas with algae or moss, avoid them if possible.
If the roof has these two, test your shoes' grip on a perimeter wall before you walk across the area. You can call an expert to clean the roof first before you step on the roof to secure your safety.
Leave it to the Expert
You have done all you can, yet you can't walk on your cedar shake roof, but you have to repair it. If you are in this situation, don't give up; call a roofing expert to do everything for you. It's daunting to walk on these roofs, and you have to accept that.
Professionals know and understand what they have to do to walk on the roof. Maybe you don't even have the safety tools like a ladder and spikey shoes.
It's no doubt that the cedar roof is beautiful and lasts longer. But its repair is very challenging. If you ask some experts, they will tell you not to walk on the cedar shake roof. The experts' advice is because of the dangers associated with the roofs. If you have to walk on these roofs, make sure you observe safety measures to the letter. Keeping the strategies in this article will help you walk safely on your cedar shake roof.