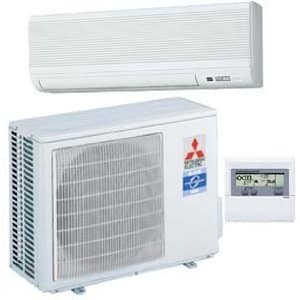 After a hard day's work, relaxing and spending time at home is just what you need. Choosing the right tools and equipment can make or break how comfortable your home can be.
If you're looking to step up your home life, choosing the right-sized mini-split system is an excellent place to start.
Improperly-sized Mini-Split Systems
An improperly sized system will generate excessive amounts of energy for performance that will not be doing your wallet a favor.
A mini-split that is too small will not regulate indoor temperatures effectively. The system will most likely break down for using excessive amounts of energy that will still not be enough to provide consistent temperatures in all areas of the building.
Some people think buying a large system will be more cost-efficient, but this will eat up your money in no time. A larger unit is more expensive, and it will also hike up your electricity bill in the long-run.
Oversized units are prone to short cycling. This will cause the system to wear down and eventually malfunction.
Finding the right size for your mini-split system will be cost-efficient. This will also ensure that you achieve your purpose in creating a comfortable home for your family.
Finding The Right Fit
Unlike some central air systems that measure in tonnage, mini-splits are measured in BTU (British Thermal Units), a universal unit of thermal energy. This indicates the amount of heat to raise 1 Lb of water by 1 degree Fahrenheit.
To convert tonnage to BTUs, remember that 1 Ton is equivalent to 12,000 BTU.
Easily find the correct unit size by using our calculator. Simply provide us with the following information:
1. Room Size
This is one of the most important things to consider before installing the system.
Compute for the room size in square feet. This can be done by multiplying the length and width of the room in feet.
2. Building Age
Find the approximate year your building was built. This will provide an idea of the quality of insulation.
3. Room Type
Different types of rooms have different purposes. This will indicate the different heating and cooling needs of a space.
4. Temperature
Consider your building location when choosing a unit. This will provide information on the proper computation to convert the general outdoor temperature to your desired indoor heating temperature.
5. Structure and construction
Your building's structural details, such as the wall and windows, the ceiling, and the floors, will be factored in to compute the room's insulation quality.