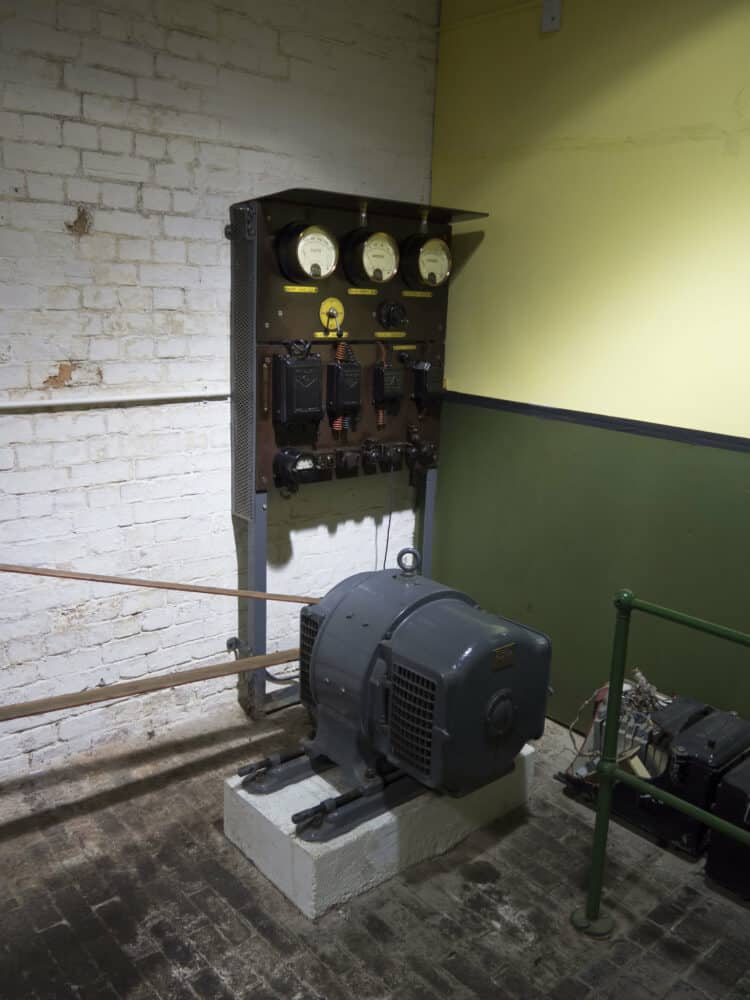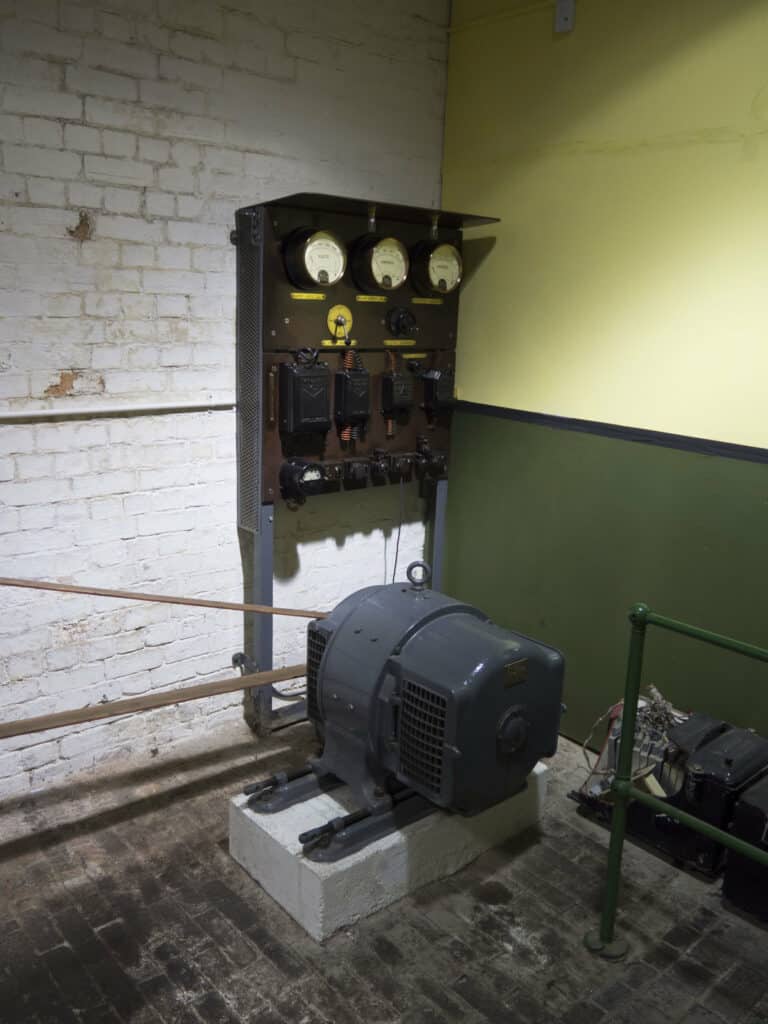 It's easy to forget that we depend so much on electrical power. We take it for granted every day. But when a storm comes and puts out our electricity, our inconvenience gets serious. It's hard to continue going about our routine if the power stays out too.
Thankfully, we now have generators to help us through hours or even days of no electricity. Having a trustworthy generator in your home can be a fantastic investment in the long run, especially if you experience blackouts frequently.
We're here to show you how to choose the perfect generator for your house. Several criteria go into the decision, so we'll walk you through the generators available and which one might be best for you.
Types of Home Generators
Since there are several types of generators on the market, we have to look at each one and how they might be better suited for you and your home. Some generators are more affordable than others, while others are worth the investment for convenience and reliability.
Portable Generators
Portable generators are the lightest kind of generator you can find. It needs to be operated and connected manually. It also runs on gas for fuel. This type of generator is best if you don't find yourself needing one all that often. They don't perform well in severe weather such as storms or disruptions such as earthquakes. If you only get the rare power outage but want some security, we highly recommend you go for a portable generator.
There are several ways to connect a manual generator to your appliances. You can use different kinds of cords and cables or have a transfer switch involved. A transfer switch installation is best done by an electrician or professional.
When it comes to fuel, you have the choice of propane, diesel, or gasoline. You can also try out the newer tri and dual fuel types, just as long as you have a sure source of fuel. Portable generators should be filled with fresh fuel every time you need them. Old and stale fuel can cause damage to the generator engine itself.
Like any generator, even a small portable generator should be placed outside the house. Mainly because it releases gaseous exhaust, the generator should be placed at least 10 feet away from your house and outside.
When choosing a portable generator, you have to pay attention to the wattage output. The wattage output is how much electricity it will give you; in other words, how many and which appliances you can connect to it. Get to know the wattage your appliance needs by checking its data panel or the user manual. Sum up the wattage of the appliances you want to plug in, and this will be the minimum wattage to look for in your generator.
Portable generators can be classified by wattage and size. Each size estimates the maximum wattage output it can give you. The wattage output also affects the run time of the generator. Let's go through the sizes:
Small portable generators – Small generators will give you around 3,000 watts or less. These are useful enough for short term power outages that are only a few hours long. Three thousand watts is enough to keep your refrigerator, microwave, and a few lights on. However, if you plug in more appliances, the generator will have a shorter run time.
Medium portable generators – Medium generators can power up to 6,000 watts. Although they're not meant for much more than your essential appliances, they still use bigger tanks. It simply means you can store more fuel and have them running for longer.
Small and medium generators can still thankfully be somewhat carried around. They're not overly large that they have to stay in place, but they can be a struggle to bring about.
Large portable generators – Large generators can supply up to around 9,000 watts. As you can guess, you can plug in most of your appliances into it at the same time and still have it run for a decent number of hours. If you install a transfer switch, it will make your life even more comfortable. The large generator will be able to supply power to several of your rooms in the house.
Extra-large portable generators – Generators that can give you over 10,000 watts are classified as extra-large. They are semi-permanent due to their size. These are big enough to need their own start button and are best used with transfer switches, whether manual or otherwise. It can power most of your home systems with a transfer switch, including the lights, heating or air conditioning, and even security.
However, if you need a generator that does all that, you might be better off with a standby generator, which we'll soon discuss.
Inverter Generator – Inverter generators are known to be more "clean" in terms of electricity. It is usually referred to as THD, which stands for Total Harmonic Distortion. However, if the THD is high, it can cause power surges into your devices. Devices and appliances that are sensitive to such power surges can only be accommodated by inverter generators with a THD of under 5%.
Power surges are a risk that some don't want to take, but if you prefer cleaner energy, inverter generators do have their own value.
Be careful when calculating the wattage you need to determine the generator size you want. You can do this manually or with a wattage calculator.
Standby Generators
Standby generators are a fantastic investment if you suffer blackouts frequently. Especially if losing electricity is due to weather, standby generators are hardy enough to get through them without too much risk.
While portable generators aren't meant to be used for much longer than several hours, standby generators can last significantly longer. They're good to last for at least a few days, especially if you have to wait a while before someone comes to restore your power lines.
Here are some essential aspects of a standby generator:
Output: Extra-large portable generators can supply a maximum of 17,000 watts or 17 kilowatts. Standby generators can output as much as 150 kilowatts. It will power nearly everything in your home, from systems to sensitive devices, to your refrigerator and appliances. Not only will it power all of them, but it can likely do so for weeks.
If you need to use your air conditioner while there's a blackout ongoing, we highly recommend going with a standby generator. It's one of the most reliable generators available on the market that can accommodate large appliances or even large appliances systems. Whether it's several ACs or an entire house heating system, the standby generator will do its job well. Just be sure to calculate your wattage needs either way.
Permanent – Standby generators are too large and heavy to be brought around like a portable generator. Standby generators are similar to whole house generators in this aspect. But standby generators still run on fuel, such as diesel, propane, or natural gas.
Automatic – The great thing about standby generators is that you can install automatic transfer switches instead of just manual ones. These auto transfer switches, when installed, will automatically shift your power source from the mainline to the generator. As long as you install it properly beforehand, you hardly have to worry once the power goes out.
Mobile Home Generators
If you're the odd resident that chooses to live in a mobile home, you can still use a generator. Since your home is mobile, we highly recommend you go for a portable generator. Just use a wattage calculator to figure out precisely what size of portable generator you need.
The main concern of those in mobile homes is the noise of the generator. Most generators on the market come with their own decibel rating, which indicates how much noise it makes while running. Residents in mobile parks are often sensitive to noise, so pay close attention to it.
However, if you experience blackouts regularly, a standby generator is still a possibility for you. You will have to check with the mobile park if it disadvantages the other residents.
Apartment Generators
Apartments experience power outages too. However, if you live in an apartment without a balcony, you should not use a generator that runs on gas. Gas generators can only be kept outdoors because of their carbon monoxide exhaust.
The alternative for apartments is a generator that runs on solar power. It can be expensive but can be charged through a wall panel when needed. Solar generators are usually small in size and output, only giving a maximum of 3,000 watts. At the very best, it can keep your refrigerator running alone for at least 10 hours.
Depending on the solar generator, it may be able to power sensitive devices without causing power surges. Some solar generators have a THD of 0%, which is perfect for sensitive electronics.
Now that you know the different generators available, we hope you find the type best suited for your home.