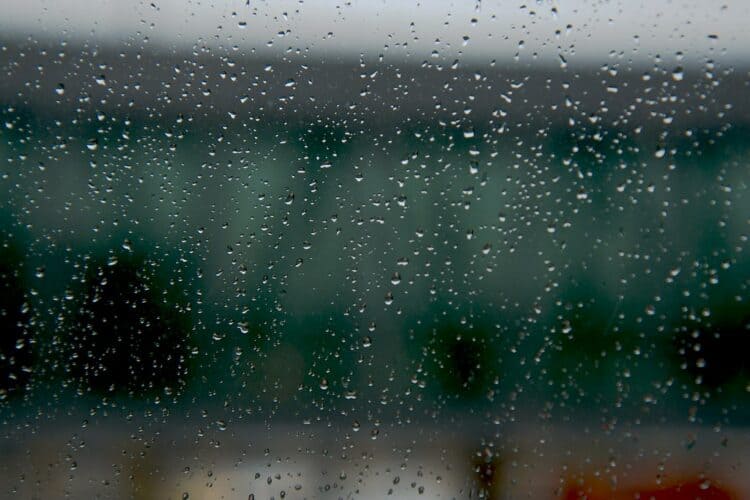 For anyone starting their welding journey, it sounds like a really badass thing to consider welding while it's raining. But when you ask, 'can you weld in the rain?' The answer isn't as simple as you would expect.
Usually, electricity and water don't get along pretty well. Therefore, welding in the rain can be dangerous and may pose a great risk to your health. You may get electrocuted or even worse, die. This doesn't mean that you can't do it though. It's just not advisable.
If it's a must to weld in the rain, you'll need to take some safety precautions. Or avoid the condition altogether. Here's everything you need to know about welding in the rain.
Is It Actually Safe to Weld in The Rain?
No, it is never safe and a good idea to weld in the rain. As stated earlier, electricity doesn't mix with water. One mistake could get you hurt. So, it is worth considering this with the seriousness it deserves.
An MIG welder deals with lots of electricity. And it won't help your case to get it, the welding gun, and yourself rained on. The reason is that a typical welder often operates just like a circuit.
A welding gun features a wire that moves along it, making it positively charged. Upon making contact with the negatively charged ground, the wire moves through the metal to make a circuit.
Welding in the rain may cause the welder to break up in different ways. That's because water is a good conductor of electricity. Standing in a pool of water with the ground clump lying on the surface may form an arc that may move through you. And this will get you shocked by the welder.
Is welding in the Rain illegal?
According to OSHA's standards, welding in wet conditions isn't illegal. Though it doesn't mean it's something good to do. They recognize using electrical equipment in contact with water as a hazard.
Therefore, employees must provide a safe and hazard-free environment for their employees. They should also handle the risk of electrocution. The employees must have proper protective gear such as gloves and rubber boots. Another great option is to avoid getting the welding tool wet. If you work from home, there is no legal responsibility to weld in the rain.
How can you Weld in the rain Safely?
Now we understand that welding in the rain isn't safe and illegal. But there're still greater risks linked to doing so, including getting electrocuted. You may not get hurt, but the water may damage your welding tool.
We get it. There are times when welding is ideal for tackling an emergency. Or you're trying to meet strict deadlines. Regardless of the case, it won't be a worthwhile option to stop welding in the drizzling rain.
If you have no option but to weld while it's raining, what should you do to keep yourself safe? Here are the critical things you should do:
Stay Dry Always
Ensure that you are as dry as you can. Even if your body gets a little sweaty, the risk of getting electrocuted increases. Besides, working in a relatively wet or dump area is dangerous. In other words, any kind of moisture that comes in contact with the welding equipment is hazardous to you.
Every welding gear features a special design for keeping you safe from electricity. However, getting it wet makes it less effective. So, make sure you have the following safety gear on:
Gloves
Dump gloves due to rain or sweat may cause your hands to tingle by just holding the welding torch. Besides, the arc welding electrode is always active. And you may get electrocuted if the gloves become wet by sweat or water.
It's thus vital to ensure your gloves don't get wet. Watch out during hot summers as you may sweat and fail to know how wet your gloves are getting.
Boots
Putting on welding boots is vital for several safety reasons. They help prevent you from getting electrocuted. Their design includes rubber which helps insulate you from the ground.
If they come into contact with water, their insulation properties become less effective. Thus, it's critical to keep your boots moisture-free.
Clothing
Like the gloves and boots, your cloth wear may also become wet due to sweat or rain. If your body soaks your clothing and makes contact with the welding equipment, you'll get shocked.
Ensure you stay dry as possible if you're planning to weld in the rain. Wear suitable waterproof clothing or a raincoat.
In short, be sure always to keep your welding gloves, boots, and clothing dry when welding. And in case they get soaked in sweat or rainwater, stop welding and continue if you're dry.
Inspect your Working Environs
Inspecting and reviewing the working surroundings before starting the weld is critical. Check for water pools in the area to prevent getting electrocuted. Besides, make sure there are no other items that should not contact you or the welding machine.
Understand the surface you'll be standing and working on. Is it safe to stand on? That's in terms of slippery and roughness. And have a plan for your work on how to start and finish the weld without glitches.
Check out your Ground Clamp and Weld Leads
It's also essential to ensure that your ground clamp and weld lead cable doesn't have any tears or cracks. These cables help pass electricity through the equipment. And getting exposed to any of them could get you electrocuted.
If these cables have any damage, make sure you replace them. Or wrap the damaged part using electrical tape. Plus, both cables are not dipped in the water.
Take Cover
Get something to cover you and the equipment while welding. It can be a simple plastic tarp or an umbrella. Such will help keep your welding surface dry for a perfect and safe operation. Use things like:
A tent with high ceilings
A metal roof
Any covering material with no leaks
Make sure the welding equipment doesn't get into contact with rainwater. That's because it may cause electric shock or damage to the equipment. You can place a rubber cover or mat underneath your working surface.
Postpone the Welding
The safest option is to stop and postpone the welding rather than work in the rain or inclement weather. Inclement weather comprises anything from rain to storms and hurricanes.
Even if you're welding or not, it's not wise to expose yourself in the open during a thunderstorm. You may not just get electrocuted by the welder but also risk getting struck by lightning.
Storms may also come with other dangers that you may not anticipate always. That includes strong winds, which may blow away the shield gas. This may result in an unstable welding arc.
If the rain starts while you're still welding, pause the job right away. Switch off your welding equipment and get it away from the rain. Or cover it using a tarp or anything suitable. Besides, don't get back to the job unless the storm or rain stops. Plus, make sure that all your welding machines are super dry.
Postponing welding may not always be appropriate. That's mainly for a job that demands working outdoors or on a shipyard.
Work Indoors
If postponing the job isn't an option for you, find a way to do it inside your garage if possible. Welding indoors gives you total and better control of the environment.
The final welds will be incredible since there's no strong wind blowing away. However, this may be impossible if you're dealing with metals that are big or heavy to move inside.
Opt for Oxy Welding
If all the above options don't work for you, you can consider using an oxy welding machine. It is the only welding equipment that doesn't use electricity. Instead, it uses oxyacetylene gas. Hence, this welder should be your go-to option if you want to weld in rain or wet conditions.
It uses a mix of acetylene and oxygen contained in the hand-held torch to form a flame. The flame often boasts greater temperatures of about 3200-degrees Celcius. And you can easily regulate the amount of oxygen and acetylene gas to combine.
An oxy flame is relatively less intense than that of a welding arc. So, it's safe to wear only tinted goggles when using them rather than a whole welding mask.
Get Company
Another good thing to do is to have your friend or an adult family member around while welding. He/she can take necessary measures in case of an accident.
Can You Weld A Dump Metal?
Not all welding techniques are ideal for use with wet metals. Still, you can find a different kind of welding that works best with underwater tasks. This often demands a unique set of skills.
Welding usually occurs at incredibly higher temperatures than water's boiling point. So, there's nothing to worry about welding metal with little water on its surface. However, you should consider the weld's quality. That's why it's always advisable to clean the metal surface well for better weld quality.
Unlike TIG and MIG, stick welding works best on many surfaces. While you can weld a damp metal, you shouldn't do it. It may result in hazardous electric shocks, among other risks.
What to do when your welding equipment gets wet
A lot of welding equipment aren't suited to operate in wet conditions. The engine drives may still run in harsh weather conditions, yes. But water can easily get inside the machine's vents. This may cause electrical problems and malfunction.
It may even get damaged completely never to run again. The engine drives tend to be hardy in structure yet not waterproof. Still, the chances of getting shocked by an electric current are higher and could be a serious risk.
Most gas powered welding machines is that they produce enough current for welding. They are super portable, meaning that you can weld from anywhere you want. Plus, you can install them on a trailer or truck for convenient use.
As for smaller MIG welders, welding in the rain is dangerous. These equipment are suited to operate in dry and indoor situations. Their wiring and boards are also pretty expensive to set up. Therefore, letting these machines or welding in the rain or wet conditions can be the worst idea.
Even working with faulty leads in the rain could be also a big problem. And if your cables or leads have any damages or cuts, water can easily seep into them. As a result, you can get electrocuted and even damage your welding equipment.
If you realize that your welding machine is exposed to any moisture like rain, turn it off right away. Then use a dry towel or piece of cloth to wipe off any water over the machine before restarting it. That's very essential as operating a wet welding equipment can be hazardous.
Conclusion
Although welding in the rain is dangerous, it's possible and not illegal. But it is not always recommended due to risks associated with doing so. If you must, then follow the appropriate equipment and safety precautions necessary. Also, make sure all the cables and connections in your welding machine have no faults or damages.
A good welding machine should have a warning sticker for the same. It would be best if you didn't risk welding in the rain or wet conditions. Instead, postpone your project in case of rain. Then switch off your gadget, get it in a secure place out of the rain and let the rain stop before continuing.
To this end, we believe you now have answers to the question "can you weld in the rain?" go through every piece of information that deems helpful to you.