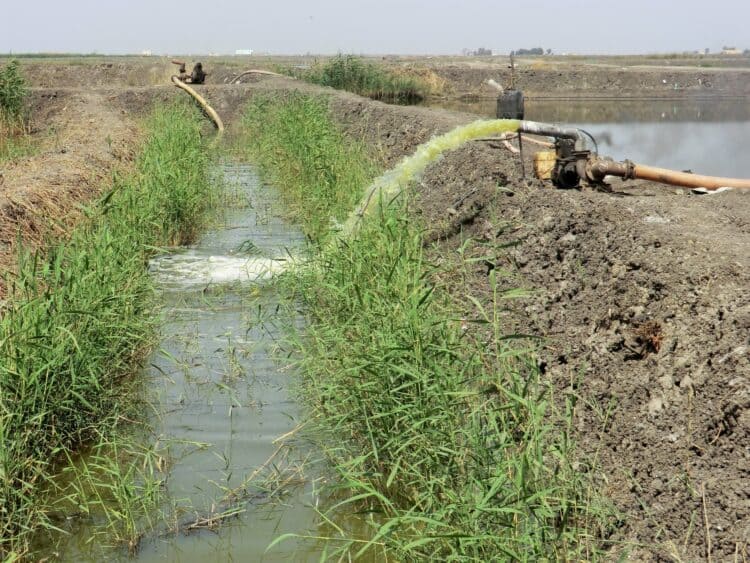 Water pumps are the most dependable pieces of machinery there is and can fix an assortment of issues around the house or in your place of business. For any of the water-related problems you can think of, water pumps can solve it for you. Once you finish reading this, you might realize that you cannot live without it and would want to get one immediately.
There are many kinds of water pumps in the market, which you can use in many situations. Here are a few examples to get your juices flowing:
You can use a Well pump to extract water from under the ground.
You can use a sprinkler pump to water your precious garden.
You can use a water pump to get rid of the stagnant water in your flooded basement.
You can use a trash pump for the removal of watery debris due to flooding.
Picking the Best Water Pump to Satisfy Your Needs
There are a lot of things to consider and think about before selecting the best water pump for a particular situation. Before purchasing one, you should know everything about it first to make a valid decision.
Water Pumps that are Powered by Electricity
These kinds of pumps are best to use indoors. A lot of them can be plugged into a 120-volt outlet. But if you prefer a pump that can plug into a 130-volt outlet, then please be sure you have the appropriate wiring to back it up.
Compared to the gas-powered kinds, these are not as strong. However, they do not require much maintenance, like oil changes and other worrisome repairs.
To make these kinds of pumps effective, you need a lengthy extension cord plugged into a safe and dry outlet. If the pump's mobility becomes an issue, then a gas-powered pump would be the best thing for you.
Water Pumps that are Powered by Gas
These kinds of pumps are often used in farms and construction sites for irrigation. The engine is designed with power in mind, in such a manner that it can move seven hundred fifty GPM (gallons of water per minute). If you need to relocate lots of liquid matter in the quickest time possible, a dewatering pump is a right tool for the job.
FYI: These types of pumps emit carbon monoxide gas, which is a toxic air pollutant, so DO NOT USE it inside your home.
Sizing Up the Water Pump
The next thing you need to consider is making sure the water pump is correctly sized. Here are the crucial factors to think about:
The size of the hoses' outlet and inlet.
The ratings for the PSI/GPM.
The height of the source of water.
The distance from where you need to pump up the water.
The Ratings You Need to Remember
THL – "Total head lift"
SH – "suction head"
GPM – "gallons per minute"
These measurements are crucial in guiding you in understanding any sort of water pump. They help in finding out the quantity of water that needs to be relocated and how fast the pump can finish the job.
GPM
It is the measurement of quantity by the number of gallons the water pump can propel per minute.
SH
It is the distance in a vertical direction from the water source directly to the pump. This measurement is significant in strategizing deep-well implementations or draining a body of water, like a fish pond.
THL
It refers to the height of the source of water to its destination. The resulting number will provide the "power" estimation that the pump needs to move the liquid from one place to another.
In Picking the Right Outlet and Inlet Size
Each type of water pump hoses has different sizes for the outlet and inlet. What you need to remember about this is that no matter what the size both are, they function the same way. The water is sucked via an inlet valve and let out through an outlet valve. The thing you need to remember is that the inlet pump size should be the same as the inlet suction hose size. Do not make the diameter smaller for the suction hose.
Applications for the Water Pump
When picking the best water pump that fits your needs, you have to know what you would need it for. There are many pumps with specific intentions, and it is in your best interest to know what they are:
Booster pumps-boosting pressure plumbing fixtures.
Submersible utility pumps-various applications.
Power takeoff pumps-for tractors.
Dewatering pumps-movement of clean water.
Trash pumps-transferring dirty water.
Sprinkler pumps-for gardens, lawns, etc.
Specialty water pumps-for fountains, ponds, pool covers, etc.
Well pumps-for excavating wells.
Accessories
To make the water pumps much more effective than ever, you can include its accessories.
For a dewatering pump, you would need to have an inlet hose and a discharge hose.
A suction strainer will keep debris out of the pump.
A hose kit is effective for getting water out of a flooded basement. It will allow you remote use of the strainer and suction hose.
For indoor pumps like well, jet, and booster pumps, here are the accessories that go along with them: float switches, check valves, and water alarms.
Here are additional accessories for your consideration: a hydraulic power unit, replacement wheel kit, an electric plugin with a control box, and an impellor kit.
Now you are properly educated about water pumps. So go get one now!