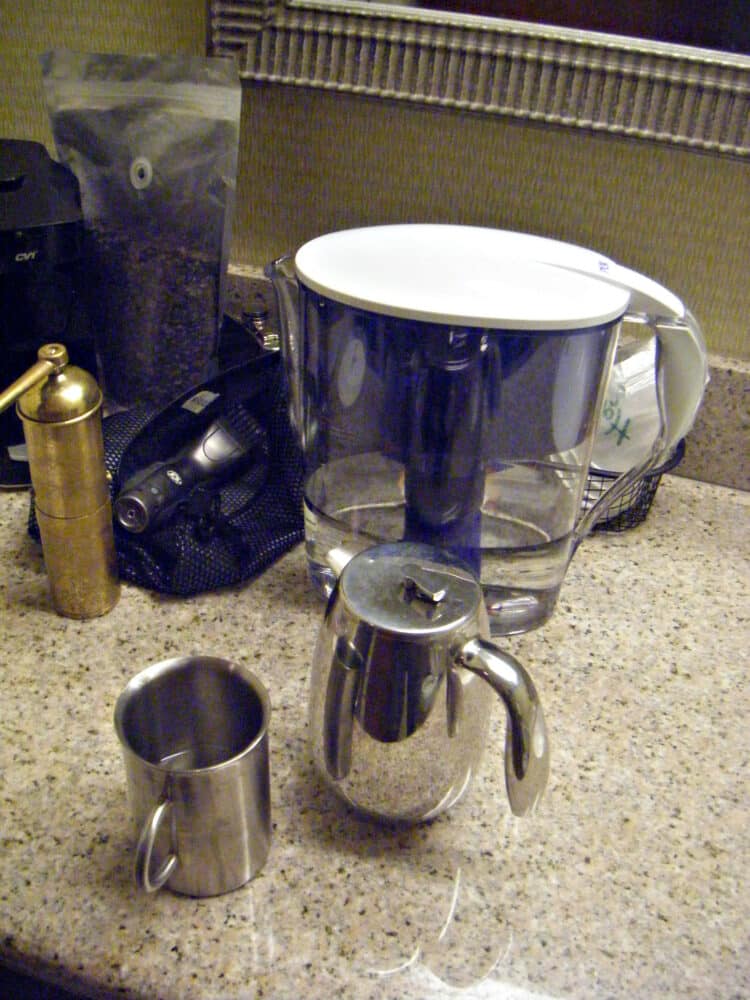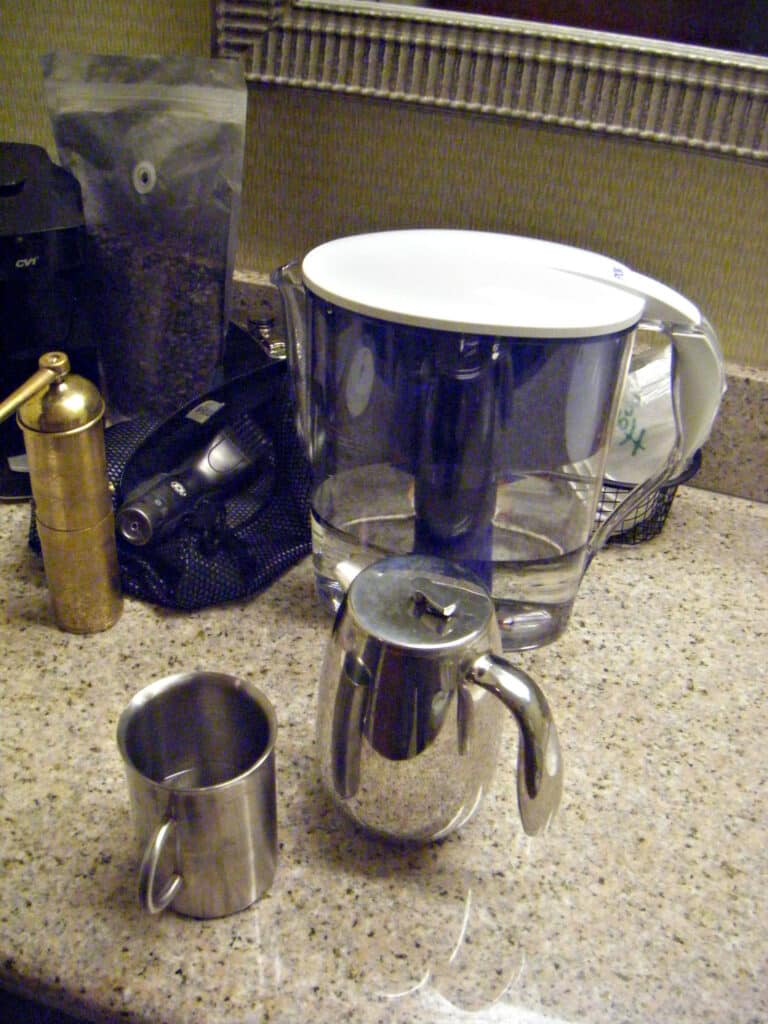 Most people will probably bat an eye at the thought of drinking tap water, and for good reason.
While many areas have tap water that is safe enough for drinking, your local tap water may still contain some contaminants and pollutants.
Water filter pitchers are one of the most commonly used filtration systems in a household. They're convenient, easy-to-use, and budget-friendly.
Before we learn more about this household stable, we need to understand why filtered water is necessary.
What will happen if I don't have a water filtration system at home?
Where you live, and the water source are significant factors to consider when testing your water.
The good news is that tap water, in general, has been treated with chemicals to prevent any serious health threats. On the other hand, it can affect the smell and taste of your tap water.
Though water has been treated, it does not eliminate all the possible health hazards. These may still contain physical, chemical, and biological pollutants that can cause illnesses or harm your immune system.
Contaminants may come from natural or man-made sources. These can range from lead, industrial waste, pesticides, and other heavy metals.
Many homeowners opt to get a home filtration system specifically to prevent any lead-related health problems. Old plumbing systems may contain lead pipes or faucets that can cause lead poisoning.
How do I know if my local tap water is safe?
While most tap water in the United States is safe to drink, there will be a few exceptions.
Here are a few ways to check if it's safe to drink straight from the tap:
1. Visual Inspection
The easiest way to check if your tap water is safe to drink is by manually checking its cleanliness and clarity.
Simply fill up a glass of water and look for any signs of sediment or cloudiness.
If you already have a filtration system in place, but your tap water still comes out cloudy, there might be organisms present in your filter. These microorganisms are usually harmless, but it's still best to keep them on the safe side.
This method isn't fool-proof, of course. Try the next method to ensure that your tap water is safe.
2. Water Report
You can easily file a confidence report with your local water authority or an EPA-certified laboratory. They'll provide you with the full details of the quality of your drinking water, including a full list of contaminants such as heavy metals, microbes, and pesticides.
Rates for lab testing vary from 20 to 100 USD.
DIY home water testing kits are also available at your local hardware or department store. Check your local health department for free testing kits.
Be extra vigilant with harmful compounds such as lead and mercury.
What can Pitcher Water Filters do?
There's a wide variety of at-home water filtration systems available. You'll need to choose a method that suits your household consumption and budget.
Water filter pitchers are a popular option because they are affordable and easy-to-operate. Simply fill-up the pitcher, and you'll successfully purify your water.
What do filter pitchers really do, and how effective are they? Let's look into the contaminants that your trusty pitcher deals with:
Heavy Metals
Pitcher filters commonly use activated carbon filters to remove heavy metals. Among the most hazardous metals are: lead, zinc, copper, and mercury.
Though this is the case, activated carbons don't remove all minerals, nitrate, viruses, and bacteria. These minerals are most likely safe for consumption as most tap water has been initially treated to remove harmful bacteria and microorganisms.
Some filters use a material called ion resin exchange. These work to treat hard water by removing calcium and magnesium ions.
Chemicals
Filters also work to remove chemical contaminants such as chlorine, pesticides, and hydrogen sulfide.
Other Organic compounds
Pitchers are high in-demand, mostly because a lot of people don't like how tap water smells and tastes.
Many pitchers are specifically designed to remove organic compounds for odor and flavor reduction.
How do Water Pitcher Filters Work?
Not all water pitcher filters will work the same, but all are based on the same basic principle of physical and chemical filtration.
Filtration Process
1. Physical Filtration
Most pitchers will have a built-in mesh that will catch larger particles such as sand, silt, cysts, and sugars. These also prevent any black debris from contaminating your water.
2. Chemical Filtration
This part of the filtration process works like a sponge to remove microscopic particles and chemicals. These include harmful contaminants, such as lead, mercury, and chlorine.
Activated carbon is commonly used to remove any funky smells and flavors. The charcoal removes large particles, while carbon removes harmful chemical contaminants.
An alternative is Ion exchange resin, a material that captures heavy metals such as copper, cadmium, and zinc.
What is the Best Water Pitcher Filter?
As we've mentioned, not all water pitchers are created equal. It's absolutely critical that you take time to research a model that will work best for your family.
Aside from your specific needs and safety, consider the quality, cost, and efficiency of the water filer system.
Here are the important factors to consider when choosing the best pitcher filter for your home:
1. Quality
After conducting an elaborate water quality test, you'll be more familiar with the contaminants present in your tap water. Use this information to choose the best pitcher for purifying your tap water.
Not all filters are effective at removing contaminants and funny odors and tastes. While most pitchers will remove chlorine and other chemicals, most are not designed to remove one of the most harmful metals – lead.
When choosing a pitcher, refer to their packaging for the certification mark and the list of compounds filtered out. Watch out for VOCs, pharmaceuticals, heavy metals, and hormones.
It will be best to go with a pitcher that is NSF-certified. This means that the product meets the basic standards for sanitation and efficiency.
If your local tap water is contaminated with very dangerous compounds, it may not be best to rely only on a pitcher filter. You might need to invest in a more elaborate filtration system.
2. Filtration Speed
Pitcher water filters also have different flow rates.
A quart of water can be filtered in one minute up to 15 minutes, depending on the model.
If your household goes through water by the bucket, a slow pitcher can definitely be a hassle.
Remember to take into account the technology of the model. While a fast filtration speed may seem more convenient, it may not be as effective at removing all contaminants.
3. Cost of Maintenance
Aside from the initial cost, you'll also have to take into account your expenses for the replacement parts.
A clogged filter is worse than having no water filter at all. Imagine all those contaminants that'll make your drinking water even worse!
If filtered water only flows in trickles, it's likely that the filter is obstructed with debris and has to be replaced soon.
Filter replacement costs vary from 30 to 90 USD depending on the model and household consumption.
Pitcher Water Filter Maintenance and Replacement
If you already have a pitcher filter in your refrigerator, you might be happily sipping a glass of water right now.
But when was the last time that you replaced your filter? If you can't seem to recall, chances are your filtered water may not be as clean as you thought.
Remember that these filters don't kill bacteria. They only work to separate contaminants from the filtered drinking water. Now imagine your drinking water passing through a moldy and grimy sieve – yikes, indeed.
Failing to replace your filter on a regular basis makes for the perfect breeding ground for bacteria colonies. While some pitcher filters will have a filter indicator, it will be best not to rely too heavily on these.
How long do Pitcher Water Filters last?
Your pitcher will come with basic maintenance guidelines.
Most will recommend replacement every two months or after 40 gallons of water have been filtered, whichever comes first. Others will recommend replacement every 5 months or after 100 gallons.
Remember to follow these guidelines to ensure safe drinking water for your family. These can also vary depending on how often you use your pitcher.
If you can't replace your filter according to the guidelines, it will be better not to get a pitcher in the first place.
Are Pitcher Water Filters Worth It?
You can research as much as you want, but the decision to get a pitcher filter will ultimately depend on your household's specific needs. Remember to consider your schedule and budget when it comes to maintenance and regular replacement.
Other at-home filtration systems are extremely effective yet quite expensive, like reverse osmosis and distillation units. These can range from refrigerator water filters, faucet-mounted filters or a whole-house water treatment system.
While water pitcher filters are not as comprehensive, they are extremely convenient for removing certain contaminants and funny odors and flavors.
Remember, though, that these will not kill bacteria and viruses. It's extremely important to maintain a regular cleaning schedule because an unchanged filter will only increase the microbe count in your drinking water.
In this case, it'll better to drink straight from the tap!
Conclusion
Safe drinking water is a basic necessity. Nobody at home should worry about possible pollutants and contaminants.
Now that you know how important it is to have filtered water at home take the initiative to request a water quality report. When it comes to safety, knowledge is power.
After carefully reviewing the water quality report, it'll be easy to find the perfect water filter for your household.
Check the NSF site for your pitcher filter's model number. You'll find a list of water contaminants. If your particular needs aren't met, you'll have to let go of your pitcher and invest in a more comprehensive filtration system.
The best water filtration for your household will depend on a number of factors. Aside from local water quality, his includes: your household consumption and your budget and time, among other things.