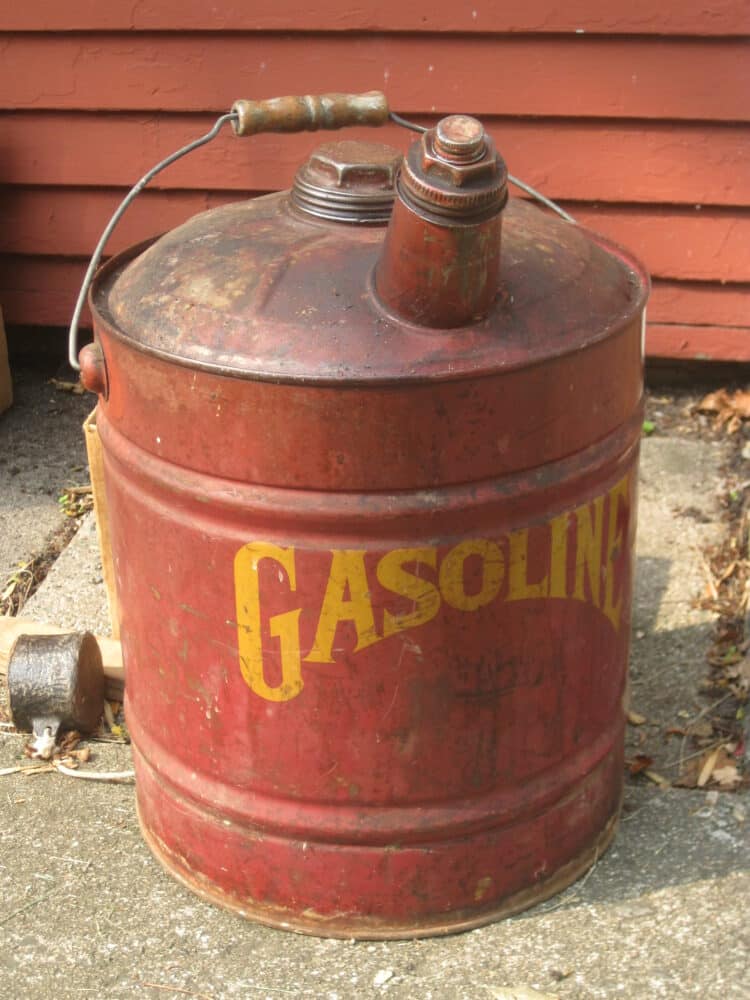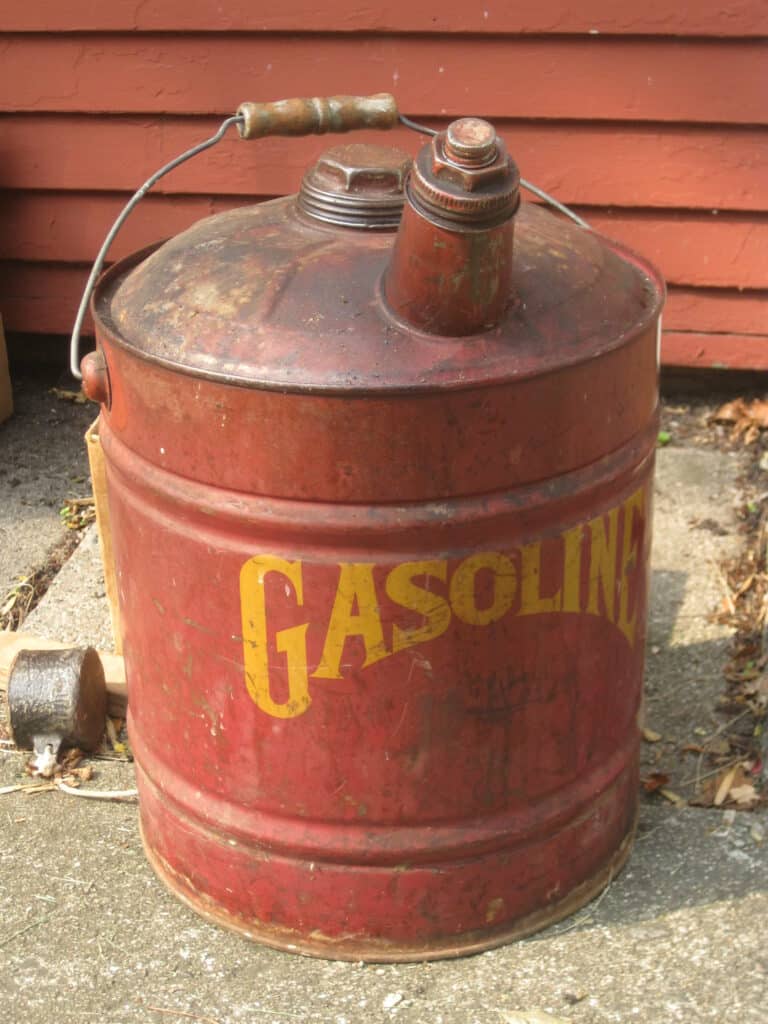 As emergencies have a habit of being unexpected, it's best to be prepared. And they can often stretch to days rather than hours. So while five to ten gallons of gasoline is usually enough, it won't stay the course. A power outage that goes beyond one day will be beyond that volume of gasoline.
When long-running power outages occur, like those after a hurricane, gas stations get besieged. Often they will quickly run out of gas too. Many people try to beat the odds by using a gasoline availability online tracker to see which stations have gas.
However, you need not go outside and potentially put yourself in harm's way if you have a fresh gas stockpile at home. You will have both electricity as usual and reassurance. And all without having to fight jostling crowds and lines at gas stations for the last reserves of gasoline.
Here's a step by step guide to getting it right with gas.
Step 1 – Store gas in your generator
Most portable generators have five-gallon tanks. This amount will get your power restored quickly. However, there are some measures you should take to ensure the gas is still usable when an emergency strikes.
Add fuel stabilizer to the gas tank. This will prevent the gasoline from becoming waxy while in storage.
Run your generator with the fuel shutoff valve closed until you run out of gas. Doing so will help prevent stale gas from clogging up the carburetor.
Step 2: Stockpile More Gas
A spare five-gallon gas can is handy. But you will need more than an extra five gallons in a natural disaster.
If it is going to take days to restore the power, you will need around 25 to 30 gallons to ride out an extended power outage. Investing in a large capacity fuel tank with a siphoning system is a smart move to keep your generator topped up.
Remember to add fuel stabilizer at a few ounces per five gallons before filling the tank with gasoline. The stabilizer will ensure the fuel stays usable for about a year. A 25-gallon fuel tank will require around 10 ounces of stabilizer.
Step 3: Safely Refuel Your Generator
Precautions are required when refueling a portable generator. Always switch the generator off before filling the gas tank.
Generators get very hot if they have been running for a time. After shutting down the generator, please leave it to cool down before refilling the gas tank. As you will be aware, gasoline is highly flammable; any spillage onto a hot engine will ignite.
Similarly, do not introduce ignition sources such as sparks and flames or smoking while refueling. Always fill the tank with a funnel or pour spout to avoid spillages. Though the tank may feel cool, other engine parts may not be and remain capable of igniting spilled gas.
It's best to use a funnel or siphon that's static-free as even static is enough to ignite fuel. Pour the gasoline in a slow and controlled manner.
Step 4: Store Fuel Safely
If you are storing multiple gallons of highly flammable gas, you will want to do it correctly. It needs to be cool, fresh and depressurized. Leaving a fuel tank in direct hot sunlight can be dangerous.
It's best to keep fuel tanks stored inside a well-ventilated garage or a shed. Avoid areas in direct sunlight and other heat sources like hot exhaust pipes or space heaters, etc.
Regularly check any storage tanks you have for signs of pressurization. The tank will appear to be ballooning out if there is a build-up of fumes. If so, carefully remove the fuel filler cap and allow the vapor to escape. Removing the cap will help keep the pressure level in the tank at a safe level.
Here too, be aware of static electricity. Do not place the gas storage tank or cans on a carpeted area or other surfaces that could generate static electricity. Store tanks on a wooden shelf or table to avoid static. However, the safest option is to purchase a flammable liquids storage cabinet.
Conclusion: Keep it fresh
Gasoline that has sat too long inside the carburetor will turn to varnish. This gums up the carburetor and causes, amongst other things, starting problems.
The importance of fuel stabilizer in long-term storage cannot be overstated. Without stabilizer, fuel will go stale in a few months. To avoid running the generator and refueling every few months, add stabilizer instead. Properly stabilized fuel will be good for up to a year.
As stated earlier, a 10-oz bottle of fuel stabilizer is sufficient for keeping fresh 25 gallons of gas for a year. If you double this dosage, the fuel in the tank will stay usable for up to 24 months instead. The message then is not to skimp on the fuel stabilizer. In an emergency, a stabilizer is assuredly your friend.