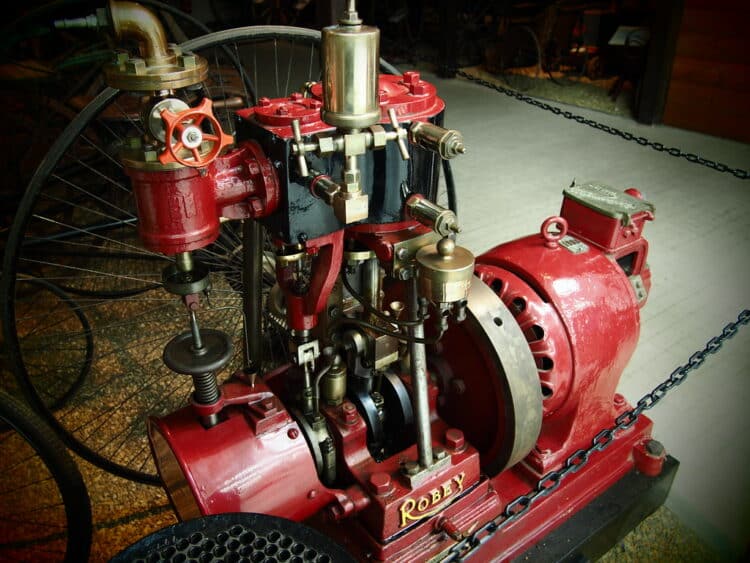 You cannot predict power outages. They usually happen during natural disasters, such as hurricanes or tornadoes. In some cases, they may happen unexpectedly. Either way, power interruptions could be somehow disruptive. What's worse, it could cost you a lot of money. That's why investing in a generator is ideal for many. Still, you have to ask: Is a whole house generator worth it?
What is a standby generator
A standby generator refers to a type of generator powered by liquid propane or natural gas. It should also be connected to your gas line. A portable generator functions by pouring gas into it.
Standby generators are a great investment for every household, especially during power outages. It automatically turns on right after a power outage is detected. This is beneficial for you to prevent interruption functioning of your electrical appliances. In most cases, a standby generator turns itself 30 seconds after a power outage.
You need to connect your standby generator to a transfer switch. This switch will notify the generator when there is a power interruption. It requires intricate steps. So, you need to hire a professional technician for proper installation.
When you have a standby generator, you don't have to worry about power outages. During power interruption, all you need to do is to sit back and wait for the power to return without any hassle.
If you will use a portable generator, you need to connect it to your extension cords. This should be done manually. Again, you still need to hire professional electricians to do this work.
Considering the size of a portable generator, it can only run a few of your home appliances. But a standby generator could power up your entire property.
Is a whole house generator worth it
"Are whole generators worth it?" Yes. Power outages may happen unexpectedly. Thus, you need to invest in a high-quality whole house generator.
Let's say you're a homeowner with lots of appliances. Frequent power outages could damage your equipment. This scenario could lead you to several costly repairs.
Power interruptions are also disruptive for your business. It does not only reduce your income but also the number of your customers.
That's why investing in a generator is a great factor to consider. This is helpful especially if you are living in a country with extreme weather. When you have this powerful machine, you will not have to worry about power outages. You can still use your appliances even though the power goes out.
Does a whole house generator add value to your home
"Do backup generators add value to your home?" The answer is yes. Integrating a whole house generator could boost your home's present value. Most home buyers are in search of a property with an already installed generator. Whole house generators could increase your home value by 10 percent.
Keep in mind that installing a whole house generator needs professional help. As you can see, this work is not for DIYers. The installation process for house generators is quite complicated. Professionals need to install it on a sturdy cement base anywhere on your lawn.
Before you install a whole house generator, make sure that it is completely authorized. Otherwise, you face fines because of breaking the DOB. These fines can eliminate the generator from your property.
Does a standby generator add value to your home
A standby generator prevents power interruption in your house. This is possible because it runs automatically after the power goes out. Since it is connected to a transfer switch, it can sense when to turn on and off.
When the standby generator senses a power outage, it will transfer electricity. When the electricity returns, the standby generator will turn off automatically. After switching off, it will remain in standby mode until the next outage happens.
Like a whole house generator, a standby generator also improves your home value up to five percent. But first, you need to make sure you install it legally. A Remodeling Magazine's 2014 report concluded that a standby generator can boost your ROI up to 150 percent. This means that if you spent 10,000 Dollars to install a generator, your home value can boost up to 16,000 Dollars. Although installing a standby generator needs a high initial cost, you will enjoy big savings over time.
How much value does a standby generator add
Even though a standby generator is quite expensive, it could offer you lots of benefits. As mentioned, a stand-by generator home value ranges up to five percent. It also helps you to save money and live a completely off-the-grid life. You can enjoy all these benefits by installing a quality standby generator on your property.
Average price for whole house generator
Although whole house generators are quite costly, many homeowners are starting to invest in them. These machines are essential to offer you comfort and safety, especially when the power goes out. But, some of you are still confused about its average price.
An average price of a whole house generator is ranging from 10,000 Dollars to 20,000 Dollars. The cost will always vary depending on your home size and the number of appliances. For instance, a portable whole house standby generator costs more than 2,000 Dollars.
Many use diesel home generators for power outages because of their efficiency. Other than that, they are also budget-friendly.
Remember, the price for maintenance is not included in the said price range. In most cases, maintenance cost ranges from 160 Dollars to 485 Dollars annually.
Is it worth it to buy a generator
Imagine, the rain is pouring hard. The trees are aggressively dancing because of extreme wind. Then suddenly, the power outage happens. What should you do?
During power shutdown, you don't have access to your heating system, AC units, refrigerators, etc.
Installing a home generator could be a perfect solution for this problem. With generators, you can still access your appliances even during a power failure. So, if you are asking, "are home generators worth it?" The answer is yes. They could power some of your appliances depending on their capacity.
So, if you don't want to experience power outages anymore, then it's time for you to invest in a home generator.
How to buy a standby generator
When an extended power shutdown happens, it could bring a big problem to you. Food spoilage, damages to electronic appliances, and more may happen during this time. So, you must install generators on your property to keep yourself secure and safe throughout the power outage.
Standby generators could provide you electricity for several hours or days depending on their capacity. But you can find different brands and models of standby generators on the market. This gives you a hard time picking the best among each brand.
To help you buy the best standby generator, here are the important steps you need to follow.
Choose a fuel source
There are different types of standby generators on the market. So, choosing the right fuel source may help you find the best type.
You can choose a fuel source by determining the capacity and power needed by your home during emergencies. Air-cooled standby generators usually have 22kW or lower. They use propane or natural gas to run. On the other hand, liquid-cooled standby generators have more than 20kW. These types of standby generators all use either diesel, propane, or natural gas.
Know your Property's Electricity Need
Do you want to power your whole house during a power outage? Or you only want to power some of your appliances?
If you only want to power a few of your electronic devices, investing in a standby generator could be a perfect choice. You can use a standby generator to power appliances with 9 to 20kW. They have compact-sized engines, making them ideal to power your electronic devices for a short period.
If you want to power up your appliances for the entire time, you may consider investing in a whole house generator. This type of generator could provide enough electricity to power your entire house. Aside from that, they have high-quality engines that are fuel-efficient.
A whole house generator could automatically provide you electricity during times of power outages. This gives you peace of mind even during storms or other natural disasters.
Many of you are still undecided about which type of generator to choose between the two. If you are one of them, you need to determine how many kilowatts your appliances need. You can have an estimated calculation of kilowatts needed by using a calculator. Use the formula 1kW is equal to 1,000 watts.
Choose your preferred transfer switch
Another thing you need to consider is the automatic transfer switches. This is an important part to get efficient functioning of your power system. A transfer switch sends signals to the generator when to turn on or off. Generators will work once the transfer switch senses a power outage.
A transfer switch and your home generator work together to provide your home the power it needs. These two work like twins to produce efficient power for backup. That's why you should get the right transfer switch to ensure the work efficiency of your generator.
Determine the amperage of your service panels to get the proper transfer switch. You can identify the panel's amperage by looking at the main breaker of your property. If you can't find it by yourself, seek the professional's help.
Is a generac generator worth it
Generac is a popular company in the industry. They start producing quality generators in 1959. Considering these years, they already mastered the methods to develop top-rated products. With that in mind, investing in Generac generators is worth it.
All Generac products are of high quality. They are beneficial during emergencies. You can use them to power your property during unexpected power failures.
Best standby generators 2017
Considering the pandemic, you are now probably stuck in your house while doing your work. No matter what the season is, power outages are still possible to happen. That's why you should start saving money and invest in the best standby generators.
Standby generators could keep your appliances functioning even in the middle of power failure. They will keep you and your family comfortable during natural disasters.
The following are the best home backup generators 2017. Some of them are also great generators for elderly.
Champion Power Equipment 100294

This standby generator power your appliances without producing loud noises

Generac PowerPact 7.5kW Standby Generator

This is a perfect standby generator to power your home while staying within your budget

Briggs and Stratton 20kW Standby Generator

It gives you enough power supply to run some of your appliances

Kohler 8kW Standby Generator

A perfect standby generator for small-sized property

Generac 22kW Air-Cooled Standby Generator

A standby generator that works automatically after a power failure
Conclusion
A whole house generator could give you peace of mind. Aside from that, you can get lots of benefits out of it. If you don't want to deal with frequent power interruptions, invest in a home generator. It provides your property with a constant supply of power.
It is also beneficial if you plan to sell your property in the future. A whole house generator could add your home value. Also, the generator resale value is high.
Whether you are a homeowner or a business owner, investing in a standby generator is a wise move. Compared to other types of generators, this one works way better.
Even though home generators are quite expensive, they are worth to invest. Considering the benefits mentioned above, most of you are now interested in buying one. You may consider the standby generators listed above. Each of them has something big to offer.
Also, there are other brands of home generators available on the market. To get the perfect power system for you, consider the factors mentioned earlier. They would help you to get the generators perfect for your needs.