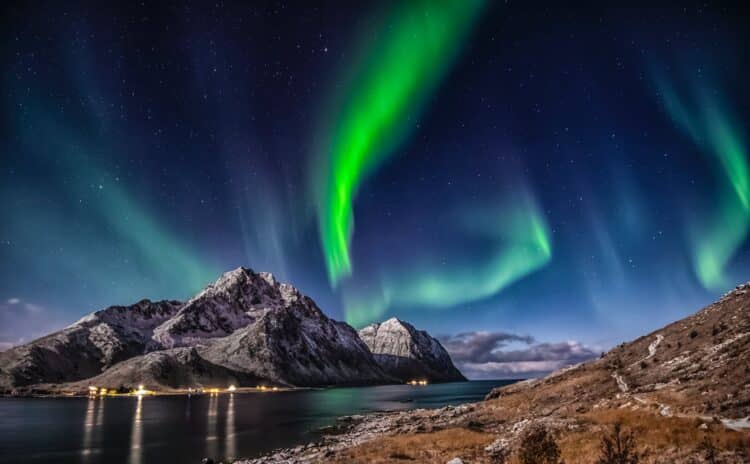 The idea of generating electricity with magnets is not a new one. It has been around for about two centuries – since the 1800s. So, why do we not hear more about it?
We hear about all other forms of alternative energy, like solar, wind, and hydro. Why does this one not seem as popular as the others? Is generating electricity with magnets even possible?
That's what we want to find out. But articles around this topic are all written in scholarly language. Not everyone can understand it, and you deserve to know if this is a workable theory.
Here we will break down the idea of generating electricity with magnets in plain terms.
But first, there are a few terms we need to understand.
What Is Magnetism – Magnetism vs Force
There is a common misconception or false idea that energy and force mean the same thing. They are not. That is why they do not share a unit of measurement.
You measure forces using Newtons, and the measurement of energy is in Joules.
A force refers to push or pull. It is something that you or something else can create. A magnet produces both push force and pull force. But energy is a more abstract concept.
What I am saying here is that magnetism is a force. It does not have energy on its own. But that does not mean you cannot use it to generate electricity.
Generating Electricity With Magnets
Every power generator follows the same basic rules. They get their power to create electricity from something or somewhere else. They cannot do it on their own. The general rule is to use one form of energy and convert it to a different kind of energy.
These generators may have differences in how they operate. But 99% of the time, electricity production relies on magnets in some way.
From nuclear energy to solar and wind, and even fossil fuels use magnets as the conversion factor. The use of magnets forces the energy into coils that then transport the electrical currents created.
Let's break this down a bit.
How Power Generators Work
Power generators use the properties in magnets and metal coils to generate electricity. Here's how this works.
The magnets inside a power-generating system spin really quickly as the system runs.
As these magnets rotate, they create and maintain a magnetic field with every turn.
This magnetic field pulls and pushes electrons.
The power generating system also has metal coils. Most times, these coils are aluminum or copper. Sometimes, they might use both.
These metals conduct electricity well. They also have loosely held electrons.
These power generators may have coils of wire rotating inside the magnetic field the magnets create. Or, the coils could remain stationary around a group of spinning magnets.
When the magnet moves around the coil, the magnetic field will push the electrons the wires have. The same thing will happen if the coil moves around the magnet instead.
Each electron the magnetic field pushes creates electrical currents. That's what happens in power plants. And if you have a generator, that's what happens inside it.
How fast the magnet spins determines the strength of the magnetic field. And the strength of the magnetic field determines how many electrons the magnet pushes. That will determine how much power is produced.
How Do Electrons And Magnets Work To Produce Electricity
We said earlier that metals have electrons in them. But when you apply the right external force, you can get these electrons to react.
The external force causes an electron to break free. The freed electron then knocks another electron out of place and this process keeps going. That is what creates electric currents.
In this case, magnets are our external force displacing those electrons.
The magnets then send the electrons in a single direction.
Permanent Magnets vs Electrical Magnets – What Is The Difference?
The magnets in power generators can be electric or permanent.
Permanent magnets can generate the magnetic fields we talked about earlier because of their properties.
The small generator you would set up at home uses permanent magnets. They do not need to have a power supply to work per se. They do need the power to rotate to create their magnetic fields.
Electromagnets are different. They are steel or iron wrapped in, most times, copper wire.
Electric currents pass through the wire, making turns the metal beneath it into a magnet. This is what creates the magnetic field.
Electromagnets have a connection with a power supply. When the electricity is on, it charges the coil-over-iron magnet. The electric charge creates a strong magnetic field.
The metal coils around the metal shaft generate electric currents.
How At-Home Generators Produce Electricity
At-home generators (standby and portable) run using gas-powered engines. Inside, they have an alternator and inside the alternator is a rotor with magnets.
The rotor sits inside a stator that houses the metal coils. Every time you turn your generator on, the rotor spins, turning the permanent magnets.
The magnets create the magnetic field that pushes causes the electrons in the coil to react.
How Do Power Plants Supply Electricity
Power plants around the world use different sources of energy to rotate their coil-over-iron magnets.
Wind turbines
The heat from burning coal
The Steam created by nuclear reaction
Gas turbines
Hydro-power
These energy sources all do the same thing.
Power plants use these energy sources for one job. They rotate the iron generator shaft or what we named the coil-over-iron magnet.
The rotations electrify the magnet allowing it to create a magnetic field. That magnetic field produces electricity.
Do Magnets Generate Electricity?
Based on the information in the previous section, we can conclude that magnets do not generate electricity by themselves. That's because they do not have their own energy.
Instead, a magnet controls electricity supplied by other energy forms. It does that using the magnetic field that energy in motion builds around them.
The Takeaway
Earlier, I mentioned that using magnets to create electricity is not a new idea. I also asked if it has been around for so long, why do we not hear more about it.
We do not hear about magnets that much because they work in the background to create electricity. Fossil fuels or nuclear energy, wind, and hydro-power drive the generation of electricity. But magnets do the conversion.
So, is generating electricity with magnets possible? The answer is yes. Magnetism does have a role to play in the generation of electricity. It just does not happen the way you think.
Looking At The Future Of Generating Electricity With Magnets
A long time ago, someone had a brilliant idea we call perpetual magnetism. The hope was to build a source of magnetic power that would never stop working.
It did not work back then.
I do not want to go into the science and physics of it. But this idea did not work because of electrical losses in the wire. Eventually, the generator stopped working.
But with all the modern advancements in technology, the idea is no longer far-fetched. Some strides have been made in that direction. These have to do with tiny nano-magnets always on the move. But, we will not go into that here.
Hopefully, it has more success than previous attempts.