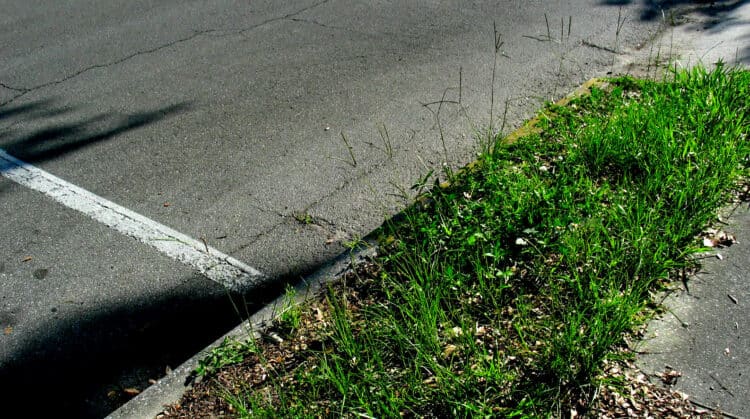 Curbing the appeal of your home can significantly improve or increase the value of your home.
That is why many homeowners (and other property owners as well) settle for asphalt for paving.
Asphalt is one of the most popular materials for paving, garages, and parking lots. And it's easy to see why. Asphalt paving can significantly boost your home's curb appeal.
But that's not all. If you have an asphalt driveway or even an asphalt commercial parking lot, then maintenance should be at the top of your list. Read on to find out more about asphalt maintenance, its pros, and cons.
Why asphalt maintenance is important
There are numerous reasons why maintenance comes first when the asphalt is the material of your choice. Here are some of the most obvious reasons:
Makes it more durable
Sure, asphalt on its own is durable and can outlive mots other materials you use on your driveway. However, proper maintenance can ensure that it lasts even longer.
You can be sure to use the same asphalt driveway for the next two decades or longer if you do maintenance routines often.
Proper maintenance ensures that you protect your asphalt driveway from the elements, wear and tear and even make it resistant to cracking.
Retains your property's value
Like mentioned before, asphalt can increase your curb appeal. And in so doing, it can significantly increase your home's value as well.
However, a poorly maintained asphalt driveway does not appeal to anyone. Your home value can decrease just because your driveway is poorly maintained.
Value for your money
Probably, you already know that asphalt is costlier per square foot than even gravel. You will better appreciate its cost by taking care of it.
That way, it's more durable, and you spend less in the long run. Even the cost of maintenance is lower than you can imagine.
How to maintain asphalt paving
A properly maintained asphalt driveway can last longer. There are a couple of ways you can ensure that you get the most out of your asphalt driveway.
Firstly, you need to clean your driveway at least every six months. You can power wash it at low pressures until you feel satisfied.
You can also sweep it using a stiff broom and then use a strong hose spray to eliminate all the stubborn stains and dirt or debris. Plus, as soon as you see oil spills or any other stain that will get difficult to scrub off if it stays longer on the surface, ensure that you clean it off immediately.
The longer you wait, the more glaringly ugly the stain will appear. Besides, it will take even more energy to get rid of it.
Additionally, do not forget to seal coat your driveway. This ensures that your driveway's surface is water-resistant and more appealing. However, you only need to do this once in two years.
Additionally, if you see any cracks or potholes forming, you need to schedule a repair as soon as possible. Plus, ensure that you use only asphalt sealants and other asphalt repair materials.
With these maintenance tips, your driveway can last longer than you can even imagine.
How long does asphalt driveways last
You can expect your asphalt driveway to last anywhere between twelve years and two decades. But all that depends on how well you maintain it, among other issues.
Other factors to consider are the climate of where you live, the quality of installation, how often people use it, and how many people use it.
For instance, a commercial driveway will last for shorter periods than a privately owned residential driveway lot since it doesn't get a lot of traffic.
Besides these factors, the life span of your asphalt driveway largely depends on how long you are willing to put up with it once it's too damaged to repair.
If aesthetic is a deal-breaker for you, you may consider replacing it sooner rather than later once the cracks become too obvious.
How much does an asphalt driveway cost
Asphalt is twice the cost of gravel but only half the cost of concrete. It would be best if you prepared to pay no less than two dollars and no more than five dollars for a square foot of asphalt.
However, asphalt offers many more benefits over other materials. Plus, it offers value for your
money in curbing the appeal and in its durability. Read on for other pros and cons of installing an asphalt driveway.
What are the pros and cons of asphalt driveway
Asphalt is one of the commonest paving materials. And there is a good reason for that. Here are some of the pros of asphalt
Pros of asphalt driveway
It has a neutral tone
Asphalt paving can match with pretty much any home. It exudes a neutral tone that makes it possible for you to focus on your home's details and features without giving a busy look.That's because when you first install it, it has a dark black tone. With time, this fades to a charcoal color that's appealing but not distracting so in any way.
It's inexpensive
Most homeowners prefer paving with asphalt because it provides the same benefits as concrete paving, but you do not have to spend as much.
Asphalt is only half the price of concrete. That means that replacement will also cost less.
Cures quickly
When you install asphalt paving, you can use it in a mere couple of hours. Other homeowners report using it almost immediately.
Concrete, on the other hand, takes longer to cure – sometimes up to seven days. If you need to use your paving soon, asphalt is the obvious choice.
Easy to maintain when it's snowing
Snow is a cause of worry for a lot of people. However, if you have asphalt paving, shoveling snow will be easier than you can imagine.
It is easier for a snowplow to move across the surface without any worries about shoveling on concrete.
With concrete, your biggest worry will be over the frost heaving the paving out of place. Or the seals catching. Plus, it's considerably difficult to shovel on the interlocking paving stones.
Plus, the flexibility that comes with asphalt makes it easy for it to withstand winter months' harsh realities. It prevents heaving and cracking, leaving your paving in perfect condition as you welcome spring.
Additionally, asphalt can withstand damage by frost much better than its alternative.
Cons of asphalt driveway
Easily damaged by heat
While asphalt may be more durable in frosty weather, summer's heat is a different story. Your paving can readily absorb the rays of the sun, making it more flexible and bendable.
That means you can quickly leave a tire mark behind when you drive through the hot paving. Plus, if you were to fall any bulky items, it will leave a dent on the paving.
All it takes is your paving, heating up in the sun for long periods.
Costs of regular maintenance
Asphalt paving owners need a dedication to routine maintenance that may not be necessary with concrete paving. Without maintenance, your paving will not be durable or last long.
You will need to clean and seal coat your paving every so often. That cost you incur will pile up in time, and you may not realize the value for your money.
Additionally, not a lot of owners look forward to these tasks.
How to choose an asphalt contractor
Possibly, if you are considering installing an asphalt driveway, getting a great contractor for the job isn't far from your mind.
Unfortunately, not a lot of contractors can do a terrific job of installation. Your best shot is in doing your research on various companies before settling for one.
The contractor you pick should be one who specializes on the job, has experience, knowledge, and skills. Plus, they should also have the right equipment and techniques for the job.
Asphalt or concrete, which is better
When you consider installing a driveway, asphalt and concrete are usually the more prominent options you have. However, choosing between them is not an easy task.
Each of these materials exhibits its strength and weaknesses. What one has, the other may lack.
That is why you need to weigh in your options while considering certain factors.
Consider the climate of where you live. Is it too cold or too hot? Asphalt paving may fare better in cold temperatures than it may in hot ones.
That's because heat makes asphalt more bendy and malleable. On the other hand, cold weather, snow, and frost may cause concrete paving to heave and crack, more so if you do not winterize your paving before the winter months.
Besides, it takes longer to melt ice on concrete paving. Additionally, if you use salt to melt your snow, it may cause your concrete paving to stain, making it less appealing.
Secondly, you need to consider maintenance. Asphalt requires high maintenance while concrete requires low. You will need to seal coat your asphalt paving every so often to ensure that it's more durable.
You can also seal coat your concrete paving, but it's not a must-do routine. However, your concrete paving will require more frequent cleaning since its stains easily.
You will need to degrease it often to prevent leaving behind a bigger, uglier stain.
Lastly, it would help if you considered the cost. Installing an asphalt driveway will cost you less than installing a concrete driveway.
Final thoughts
Asphalt is a choice for many homeowners because of its curb appeal and durability. However, you will need to do regular maintenance to keep it that way.
Otherwise, your asphalt paving will not last as long as you intend it.