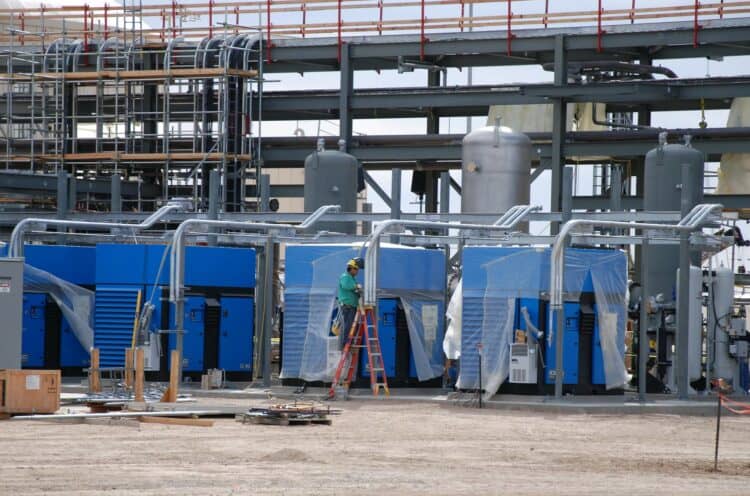 HVAC for dummies: A layperson's guide to these complex systems
Here is an "HVAC for dummies" guide for the ordinary web-surfer who wants to get all the essential information about this important piece of household appliance.
It's not as complicated as anyone may think. If you learn about every component and how it contributes to its overall functionality, you will not find it as confusing as you might have thought.
The meaning of HVAC is heating, ventilating, and air conditioning. There is a misconception that the device is exclusively for cold air emissions. However, heat emanation is also included.
These devices are not exclusive for use in the house only, but it also includes massive devices utilized by large industrial entities and whole apartment complex.
An ideal HVAC unit supplies a particular facility with complete thermal management and comfort inside the home. All of these are achieved by following the rules of heat transference, the mechanics of fluids, and thermodynamics.
When you see an industrial air conditioning installation in public establishments (which will look like big boxes), these are components that can be seen by the naked eye. They are positioned in massive corporate buildings, huge apartments, and humongous public facilities.
These are effectively utilized in hospitals, which have particular health requirements needed for appropriate levels of humidity and temperature.
These devices might be apparent in large establishments, but the HVAC features in your home are the same. They may look different and smaller, but they follow the same rudimentary principles as their larger counterparts.
Types of HVAC systems that can be used in buildings and homes
Current HVAC system components have newer and better functioning capabilities. There are other crucial operations like fan accelerations and different stages of coolness and heat.
There are many choices of heat and cooling units for your home and office. It is crucial to select the correct one that provides you with essential value and gives you the best temperature needed.
You have to consider a few factors like choosing the proper ventilation (be it mechanical or natural) and adapting the most effective energy measure.
Split system
This kind you may be familiar with, either in your house or in office buildings. With the split type, you can see HVAC elements in the interior or exterior of a facility. Its design allows for saving measures in both monetary and functionality.
You might encounter some difficulty when you install it. It is a complicated process that may need a professional HVAC technician.
Some essential components do not match the others and need someone knowledgeable about the correct HVAC installation procedure.
These model types necessitate components that came from the same manufacturer, which will favorably ensure its capability to function.
There are major components of split system devices:
This crucial part is usually situated outdoors, which is called a "condenser." It can either be a heat pump or an A/C, depending on your preferred temperature for that moment.
This part is located indoors, which can either be a fan or an evaporator coil. It includes a furnace that transforms the refrigerant in aiding air circulation.
A ductwork system for air circulation within the indoor facility.
A thermostat is a necessary tool for controlling the temperature. It can either be programmed or not.
It different supplementary parts that assist in the overall functionality of the unit. Like a humidifier, purifier, UV lamps, and air cleaners.
Hybrid split system
It is a more developed interpretation of the abovementioned split systems. Its chief variation is that it saves more energy.
When you incorporate a heat pump in a hybrid system, it provides the opportunity of utilizing electrical power to the unit, besides oil or gas furnace. Here are the components in this device that makes it different and special:
A furnace for gas or oil.
Heat pump for refrigerant heating or cooling.
Ductwork that delivers either cool air or warm air all over the facility.
Furnace and evaporator coil that aids in processing the refrigerant and also assists proper air circulation.
Other necessary components to aid in proving the quality of air in the indoor facility.
Ductless HVAC systems
These devices are especially handy in facilities that have no ductwork available, and regular HVAC units could not be utilized. However, they work best along with systems that have ductwork and favorably complement and support them.
These also function best when used to extend the reach of the HVAC equipment that is already present in the facility. It can also be used to remove the humidity in a particular area, like a wet basement.
It can also be used to provide heat and coolness to a particular room whose source lies in a different area or to make it cooler or hotter.
With ordinary HVAC models with ductwork, more than twenty percent becomes wasted energy. So without any ducts, hot or cold air would not be wasted and correctly utilized.
Here are the important parts of a ductless system:
Tubing and wiring that link up to the refrigerant from the outside portion to the coil fan.
Heat pump and A/C in aiding to make the refrigerant either hot or cold.
Temperature control by utilizing the thermostat.
Necessary HVAC accouterments to improving the overall quality of air before it is disseminated into the facility.
Its benefits:
It is very efficient and saves a lot of electrical energy.
Since there is no need for ducts to install, set it up in any given facility is quicker.
The quality of the cool or warm air would be better due to filters, which remove dust particles floating in the air. No ductwork also means less dissemination of dust.
You do not need to maintain it as much because there are no ducts to clean or fix. You only need the filters to be cleaned.
In the long run, duct-free commercial HVAC system types will save you a lot of cash because it is efficient and comes in a smaller size. If you still have the ordinary ducted system, then you should think about upgrading.
Packed system
In the past, HVAC manufacturers had found out that their devices would not work efficiently in small and limited spaces. All the different parts of a split unit would need a large enough space to accommodate them.
So they came up with a "package deal," or complete functionality of a typical HVAC system in one smaller pack, bundled together.
They can still do their main task very well and can take the least amount of space, and they can provide necessary coolness or heat for the whole home or even a large conference room.
If your living or office space is too little for an air handler to be set up, then a packed system will work wonders for you. You can also situate it anywhere, like on top of your roof, at the side of a facility, or your house.
A simple HVAC technician can set it up in no time, compared to other systems where it can sometimes take a week. Maintenance would easier and quicker because everything is located in one area.
The bad thing about this type is that they are situated outdoors and exposed to the harsher elements of nature. Even though they are made to be weatherproof, they are still liable to fail.
You also have to ensure that it is free from grime, pooling water, and debris. That means you have to check on it and clean it. It would be more difficult if you place it up on the roof.
It essential components include:
Gas furnace
Heat pump
A/C
Fan coil
Evaporator
Thermostat
Other accessories to enable better air quality
All of these reside in one convenient and effective pack.
Different HVAC varieties
Single-stage
An HVAC single-stage works best in locations that are either very cold or very hot. It is because the power option is only off or a full-blast on, and no adjustments. It also means that it will operate in full capability even though it should not be.
In turn, it unnecessarily wastes energy and increases your electric bill. This only works best when the climate outside is in the extreme spectrum.
However, there is a way to lessen the air output by adjusting the fan speed. But you can hardly notice the difference because either the heating and a cooling mechanism is still operating at total capacity.
Multi-stage
This kind is different from the previous because it has many stages of output. There is an adjusting interface for high and low. It can self-adjust on is the necessary heat of coldness needed. And some newer models more than four stages to allow variable temperature and speed.
It also permits you to save energy costing, thus lowering your electric bill. It is ideal for the home environment where a manageable temperature is essential.
Controlling humidity
Managing humidity via dehumidifiers and humidifiers can be included as parts of your HVAC device. These are essential components if you live in a desert-like environment or a place that often rains.
Experts say that about fifty percent humidity is the required amount for people. That means that you need humidity in the air to keep people healthy.
When it is too humid in a particular place, it can result in the growth of molds in your house. Humidness should be on the required optimal level only.
With these crucial components included in the system, you can make adjustments to the level of humidity. The dehumidification and humidification of a particular space cannot be achieved if the unit is not turned on.
If you want the luxury of using them without turning on the HVAC device, then you have to purchase them separately.
Duct-free split systems have humidity and speed controls already built-in.
Zoned
This type can either create coolness or heat in a particular spot in your home by making adjustments using zone valves or dampers. These are located within the ducts or vents, which tend to select the kind of air to let out.
These can save electrical energy and cash because you can either heat or cool a particular spot that you prefer. You can opt to let the warmth or coolness steer away from a specific room that has no person present.
If the unit comes with a controllable thermostat, then you can make adjustments, thus saving money.
Cooling
A cooling system is a significant component of an HVAC unit. It comes in a variety of options. You can either upgrade your present one or make a brand new cooling installation. You also have to think about your current climate because the unit can affect it a great deal.
If you are situated in the southern part of the United States, you should have a centralized A/C unit. It can provide you with the right amount of coolness that can combat the southern heat.
If you live in the northern portion, then you should get an A/C window system that can be conveniently transported. You can only stick it by a window for a couple of weeks in a year.
You can also select duct or duct-free, or split or hybrid split. It depends on your preference.
The newer models only utilize about thirty to fifty percent less electrical energy compared or older brands made in the 70s. Every new A/C model is made to save power. So if you have a ten-year-old unit, then it is about time to replace it, which makes you save about forty percent.
There are three essential components of an air conditioning system: an evaporator, a compressor, and a condenser. Both the condenser and compressor are usually found on the outer portion of a typical unit, and the evaporator is within. Centralized A/C systems in most homes are the split type.
Currently, most homeowners favor the duct-free mini-split types, which can be set without hiring a professional technician. You might encounter a little difficulty, but you only have to follow the instructions in the manual.
In some areas in the southwest portion of the United States, where the climate is hot but not at all humid, homeowners utilized "swamp coolers," which are evaporative coolers. The way it works is that the outside air seeps through water-infused pads, which causes it to change into a vapor. Cool air is channeled inside the house, and hot air is thrust outdoors.
Its size will make a difference in your acquisition. A larger one would not be able to provide consistent heat throughout an area, but a smaller one is ideal and effectively cools and dehumidifies.
Heating
Experts had stated that current heating units are ninety-seven percent efficient in changing over most of the fuel into practicable heat. That means newer models are not only efficient but conserve energy as well.
These devices are considered furnaces that let out warm air via the ducts. Some popular types are boilers that fire up water to create steam, heat pumps, electric heat, or pressurized water with radiators. Some furnaces utilize propane or natural gas for fuel to produce energy, while oil or gas are used for boilers.
Hydronic heating units, or better known as radiant floors, come in the form of pipes located beneath the flooring. The tubing is made elastic and water or glycol-satiated to heat the flooring.
It needs a heat pump or a boiler and is very effective in providing heat to a room. It can be installed underneath any flooring made of wood. However, it is more effectual when installed into a floor made of concrete, which can better hold back heat and slowly discharge it.
Different heating and cooling formats
Mini-split
Boiler
Air handler
Packed
heat pump
Solar-powered A/C
Geothermal heat pump
Gas furnace
Oil furnace
A/C
Heat pump
HVAC for dummies retrofitting
There are other options where you do not have to substitute any of the HVAC systems. Most of these are cheap to do and will save you a great deal of your hard-earned cash.
If you have either an oil or gas-fueled furnace or boiler, you can include a damper, which cuts off the loss of air along with the chimney if the device is not operating.
In older units, there are ignition mechanisms the sporadically turn on and off when either the furnace or boiler is not functioning.
You can also scale down the spout size of an oil-fueled burner. Or you can do the same thing to the baffle plate in an oil-fueled one. Both actions can lessen the output of a more massive system.
If you have an old-fashioned oil burner that does not work correctly, you should substitute the whole system with a fire-retention one. It can obstruct the air current from the chimney when it is switched off. It can save twenty percent of the pricing for fuel, which can total up to five hundred dollars.
If you have an older model A/C device, you can substitute the compressor located outside with a newer and more efficient one. Before doing that, consult an HVAC specialist first if the compressor would be compatible with the older device.