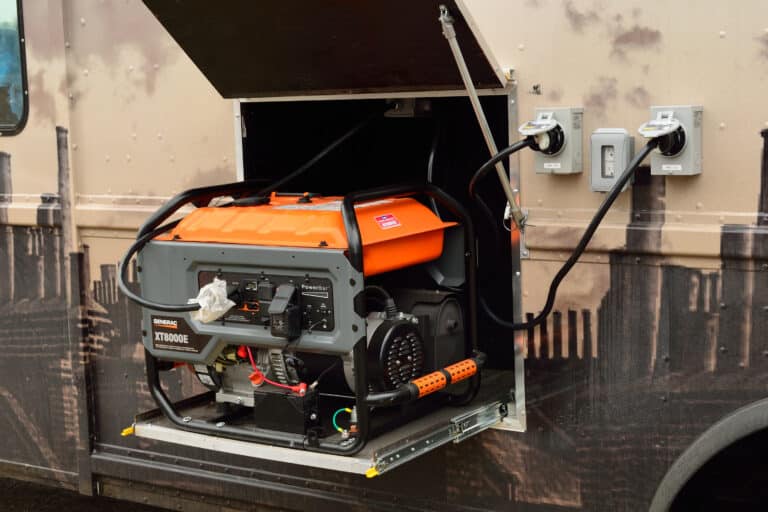 Investing in a good power generator in your home is a good idea. You can never predict when the next power outage is going to occur. So getting a decent home generator will give you peace of mind. Never let a power outage interfere with essential activities and functions at home. You might be wondering how many watt generator to run a house.
There are two main things you need to consider when shopping for a power generator
What is the starting wattage of all your home appliances? Choose a power generator that produces enough wattage
What is the surge wattage? It is the amount of total wattage you need to power up your appliances. The produced wattage should exceed the total wattage of all your appliances at home.
How to estimate your power needs
It doesn't matter if you are running a house on a generator full time or you want a generator to use when the need arises. The first step is to calculate your power needs before you buy a generator.
Get all the ac appliances in your house and look at each of their labels. Every electric household gadget comes with a wattage label. You can find the wattage labels right inside the door of the appliances or at the back. Add up the combined wattage to help you to determine the size of the generator you need. Include all the electrical appliances in the house such as fridge, TV, bulbs, cookers, etc.
Important: There are some appliances that you might not need to keep running in case of power outages. Please note that some appliances like ovens and electric boilers consume a lot of power. So, you might not have to include them in your wattage calculations because you won't run them on a generator.
How to Calculate the surge wattage
The wattage of an appliance is usually higher than the labeled wattage when it is starting. You should know the total wattage of all your appliances before buying a generator. Also, beware that there is an allowance called surge wattage. Surge wattage is higher than the indicated wattage.
Calculate the surge wattage by multiplying the total appliance wattage by 1.5. In other w surge wattage is 15% more than the usual appliance wattage.
Surge wattage = Normal wattage * 1.5
It is not practical or cost-effective to buy a generator that will power all your appliances at home. Thus generators are generally not made to power all appliances at home during a power outage. That is why you need to choose which electrical devices are essential to run during a power outage.
whole house generator vs portable generator
There are two types of generators: portable and whole-house generators (standby).
Portable generators
A portable backup generator is the least expensive generator. A portable generator is best for those who don't want to spend a lot of money on emergency backup. These generators use gasoline as their source of fuel. They also need a manual start when there is a power outage. It means that essential appliances will stop functioning in case of a power outage.
Most portable generators found in stores can produce no more than 3kW of power. They come with small gasoline tanks. As a result, they end up providing a limited number of operating hours. Most of them come with a manual pull-starter, a plug-in outlet cord, and a handle for lifting. Expect them to cost anything between $100 and $500. And their main disadvantage is that they have a short lifespan.
Another drawback is that their small mufflers and high engine speed of 3,600 RPM make them produce a lot of noise. Portable generators are better suited for outdoor activities like camping. They can only power a few bulbs, a TV, a computer, and a limited number of other appliances. Most of them might not even be able to power a borehole pump or a kitchen fridge. You will also need to be on standby to refuel it more often than standby generators. That is why portable generators are not the ideal power backup system for a typical home.
Standby generators
You can install a standby generator outside the house. After that, you can connect it to the electrical system of your home. Unlike portable generators, standby generators are expensive. They also run on natural gas or propane. Standby generators switch on on themselves once there is a power outage at home. They are ideal for those who are running critical appliances and may not always be at home. When the grid power is back on, the standby generator shuts itself off.
Another advantage of these units is that they supply more reliable power. They are also quieter than portable generators. But, you need a professional technician to install standby generators. You don't want an electrical fault that will cause a fire tragedy.
Standby generators also come with heavier iron cast engines. So, expect them to last much longer than portable generators. With their 4-6KW capacity range, they can power more appliances than portable generators. They have tabular steel cages and huge fuel tanks designed to last longer and save you a few rounds of refills. They cost more (between $1200 and $2000) compared to the portable generators.
Other important considerations
Which type of transfer switch?
You might need a transfer switch to help you to connect your standby generator to the circuit panel. You can use one cable to make this connection. You can use many extensions to run your appliances but this can be messy and dangerous. It can also endanger the lives of utility workers. So allow qualified electricians to install the transfer switch to reduce accidents.
It will cost you about $400-900 plus labor costs to install a transfer switch. The transfer switch turns on on its own for stationary/standby generators. The problem with portable generators is that you will have to flip several switches.
Transfer switches are a must if you buy a standby generator that produces at least 5000 watts. If your budget cannot allow you to get a transfer switch, you can get an interlock device. Expect the interlock switch to cost about $200 less than the transfer switch. The interlock switch covers the primary cutoff. This ensures that your generator will transfer power when power resumes.
Have you considered power output management?
Include the power output management of your generator when shopping for a generator. It identifies when some appliances are likely to cause a power overload. For example, only household appliances that need high voltage will start first. After some minutes, it will then allow the other electrical gadgets to load.
You may also find other generators that manage their power output. They track power usage throughout the hours of operation. They achieve this by remembering the total wattage of all the appliances recorded. It is only able to start the electrical appliances once it has produced enough power.
Other generators use a proactive approach to power management. This method involves monitoring usage during operation. In this case, the system remembers the total consumption of all regulated appliances. It will only start the electrical appliances once the generator produces enough power. Power output management prevents overloading, hence, ensuring that your electrical appliances are safe. Power management makes enables smaller generators to power on huge homes.
Power output management has one disadvantage. It may not be able to help to keep your home either warm or cool. Most home air conditioning systems need a lot of wattages to start. So if you are planning to run such appliances, you should get a bigger generator. Ensure it that can supply power to all your critical electrical appliances.
What about Automatic CO Shutoff?
An automatic Carbon Monoxide (CO) sensor shutoff is an important feature to consider. Standby generators have an in-built CO detector. It detects when CO exceeds a certain level. CO sensor makes it safe to operate even portable generators at home. There are many documented cases of people dying from carbon monoxide poisoning. So this feature is important. The good news is that many brands make generators with in-built CO censors. Brands like Honda, Generac, and Ryobi have ensured all their generators have CO sensor. You will see them with labels such as CO Protect, CO Guard, CO Shield, CO Detect, and CO Sense. Verify that your generator meets either of these standards:
"ANSI/PGMA G300Certified Safety & Performance" and "ANSI/UL2201Certified for Carbon Monoxide Safety."
Brands like Echo and Ryobi have gone a step further. They have ensured that their generators can emit minimal carbon monoxide. Their low-CO engine will guard your household against the risk of CO poisoning.
Does it start on its own?
An ideal generator to have is that which starts on its own whenever there is a power blackout. This is a convenient feature especially if you are not always at home. It is important if you are also running important appliances such as egg incubators. It also means that you can manage emergencies when there is a power outage.
Which Generator comes with a push-button start?
Some portable generators come with an electric start (push-button start). This makes it easier to start. The traditional pull-start is quite hectic and cumbersome. Sometimes you might pull and pull several times before the generator can start. A push-button makes it easier for you to start your generator without any fuss. Prepare to pay an extra $50 for this feature. The cost caters for the extra battery that comes with the generator. It is this battery that enables the electric push-button to work.
Is low-oil shut off important?
A low-oil shut-off is another feature you might want to explore. This feature enables your generator to shut down when oil goes down below a certain level. Maintaining the correct oil level is important. This is to ensure the durability of your generator and to guarantee efficient usage of fuel. It is important to check your oil levels all the time even with this functionality.
How many outlets do you need?
The number of outlets you need in your generator depends on the expected load. How many appliances are you planning to connect to the generator? The outlets allow you to connect your electrical appliances with very few extensions. Look for a generator with at least four outlets to let you take advantage of your generator. This enables you to connect your appliances without needing extra extension cords. Also, look for a generator that comes with a removable console.
Caution: Your extension should be at least 14 gauge. Extensions that are below 14 gauge may not be able to carry adequate power. Check your cord's label to see its gauge. Be careful to avoid overloading your cord with appliances with more wattage to start. It may destroy your extension cord, blow up the fuse of the generator, or trip the breaker.
Differences between air-cooled and liquid cooled generators
What is the difference between air and liquid-cooled generators? The difference lies in what they use to cool the engine. Let's look at the differences in more detail.
Air-cooled generators
An air-cooled generator uses the air to cool down the engine during operation. The generator produces heat from the engine and the surrounding air absorbs it and blows it away. As the generators produce more heat, the wind blows it away into the atmosphere. As you can guess most air-cooled generators are portable generators. If you plan to run your generator from an enclosed space, ensure to have a fan to blow away the produced heat. These types of generators are suitable for cooler climates. Cool climates are climates where temperatures hardly rise beyond 100 degrees F . If you live in hot climates, always run your generators outside. You can also reduce the chances of overheating by reducing extended use at a time. Check if the temperatures exceed recommended limits.
Liquid Cooled Home Generators
Liquid-cooled generators use a coolant in the engine block to absorb heat generated. The liquid cools the heat coming from the engine before it goes into the radiator. There is an in-built fan in the radiator that blows air through it to reduce the heat in the engine. One drawback with liquid-cooled generators is that they need extra power to run.
Liquid-cooled generators are also known as water-cooled generators. But these generators do not use only water as the coolant. Water and the coolant mix to increase the boiling point of the liquid to at least 212 degrees. Although liquid-cooled generators use more power to run, they are more efficient. This allows the generators to operate in a hot climate
Why it is important to choose the right generator size
We have looked at how you can choose the right generator size. It is now time to look at why it is important to choose the right watt generator size. Selecting a generator that is too small can be a disaster. At the same time, choosing, choosing a generator that is too big is wasteful. So make sure you get the right size for your home.
First, you will get consistent performance. A generator that is too small for your electrical appliances can blow up. The cables can also overheat and cause fire disasters. Even the generator itself can generate too much heat because of overloading.
you are not likely to experience unexpected system failures with a powerful generator. Small generators tend to break down after a short while. This in turn increases the frequency of repairs and maintenance.
Getting the right size generator also increases the usable life of the generator. A generator that handles your household appliance comfortably will serve you longer.
Do I need a generator to power only the essential equipment or the entire house?
The kind of generator you need depends on the frequency of power outages in your area. Some areas hardly experience power outages. Disaster-prone areas experience frequent power outages.
If you live in an area with frequent blackouts, then it makes sense to get a powerful generator. It might expensive but it will serve you well. It will give you peace of mind and prove a worthy investment.
Get a smaller generator that can power only the essentials if power outages are rare. It is not advisable to buy a big generator that you only use once a year. In this case, you only need a generator that can run a computer, bulbs, and a few essential appliances.
Conclusion
Now you have all the information you need to select the right generator for your home. So, you should be able to make the right decision. Pick the generator that fits your budget, appliance needs, and location. Experience no more power interruptions.