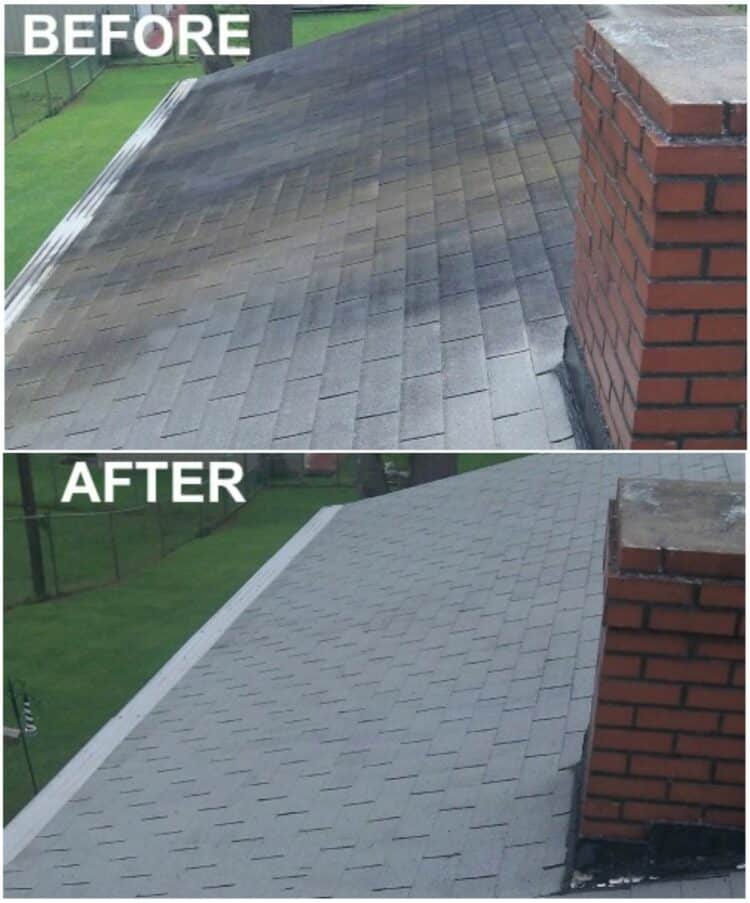 House cleaning goes beyond the interior of your home. Once in a while, your external parts of your home also need cleaning.
Keeping up with exterior house washing ensures your home is in its best condition and care. If you ignore cleaning it, your curb appeal can significantly reduce.
That's because the elements are no gentler on the exterior parts of your house. Your garage floors, sidings, and driveways will accumulate dirt and other yucky filth you don't want anywhere on your property.
If you are unsure where to start cleaning, here is a complete guide with tips to help you.
How to clean your home's vinyl siding
Your vinyl siding can accumulate dirt, have mildew, algae, and mold. Cleaning it is not as hard as it first appears.
All you need is a hose, a long handle brush, and a bucket full of soapy water. You can use regular laundry detergent as a cleaner.
Now, start by rinsing your siding with the hose and then scrub it with soapy water. That is sure to get rid of all the dirt and other loose stains.
If there's a lot of algae or mildew once you are done, consider using oxygen bleach and a hand-pump garden sprayer. This bleach is tough on the mold but gentle on your siding.
So you don't have to worry about it stripping off-color or even killing your plants the way chlorine bleach would do.
Once you create a siding cleaner solution by mixing warm water with the bleach, you can apply it to your dry siding. Then let it settle for at least 15 minutes.
Now, use a water hose to rinse the siding. Additionally, using a pressure washer is not always the best option.
High pressure can damage your siding easily. If you have to use it, ensure you set it to the lowest pressure possible. Still, do it gently.
Also, ensure that you are wearing protective gear when using the pressure washer.
Additionally, you should direct the water downwards, starting from the top to the bottom while still washing across the siding.
If you have a two-story (or more) house, you can consider letting a professional handle the job since they have better techniques, tools, and protective gear than you do.
How do you clean a concrete garage and driveway floor?
It's so easy for stains to stick on concrete floors. That's why you may find yours with anti-freeze, grease, and oil marks from a couple of months ago.
Well, that's because concrete is a very porous material. If you have these stains, it may be from your tires, fungus, rust, mold, and mildew.
Removing it is challenging but not impossible. Plus, that makes it easier to keep future stains on your floors. So how do you go about it?
Firstly, you need to get a drying agent and cover your driveway with it. If you don't have any, you can use cat litter for it.
But don't remove it yet until it settles for at least 24 hours. Once you remove it, you can use laundry detergent as your cleaner and scrub the floor with it.
If there are many oil stains, it's better to buy a attain remover and use it. Once you are sure the stains are out, use TSP (trisodium phosphate) and your pressure washer to clean the areas a second time.
If you have lots of rust stains, it's going to be a lot more challenging to get rid of them. But with wood bleach o oxalic acid, you can quickly do it.
All you have to do is apply it and let it settle for some time before scrubbing it. Then rinse with clean water.
Also, another method includes using muriatic acid. But this is usually used professionally and only as the last option.
That's because it can eat away at the area with the stain. If you decide to go this route, ensure you have a respirator and protective clothing like gloves.
Plus, only use one part of the acid for every ten parts of water.
To get rid of tire marks, you can use a chemical stripper, solvent, and degreaser to remove the concrete sealant.
Once you remove it, the stain will be gone. But you have to reseal your concrete floor once more.
Additionally, consider protecting your garage and driveway against future stain nuisances. You can use epoxy coatings or acrylic sealants that work great to offer protection and add a little more visual interest.
Plus, as a general tip, always ensure you start from the middle going to the edges of the driveway as you apply the sealant. You can use an extender pole on a paint roller handle.
Let the surface dry for at least a day before you park on it again.
How do I clean my asphalt driveway?
Asphalt driveways can damage due to stains- especially oil stains. If you are considering cleaning your asphalt driveway, stay away from detergents or cleaners with petroleum-based solvents.
These, too, can damage your asphalt driveway. You can clean your driveway using other detergents that are tough on stains but gentle on asphalt.
Once you are done cleaning, ensure you reseal it to prevent future oil stains from giving you a headache.
But first, give your driveway at least two to three days to dry before you reseal it. You can use a roller or a sprayer for the task.
However, ensure that you apply an even coat of sealant and follow the instructions carefully. If you feel you are not up for the task, you can ask a professional to do it for you.
That will cost you at least $85 to $165 for a 1000sq—Ft. Driveway. Depending on your location, you may pay more (especially in big cities).
Once you seal the driveway, please don't use it for at least a day.
Clean the exterior of your windows
If you live in an area with less dirt, you only have to clean your windows every six months or so. But if your locality is dusty and windy, you have to do it more often since dirt builds up quickly there.
But cleaning windows isn't that hard. All you need is a sponge, warm water, and a water hose for rinsing.
You need to scrub the windows applying just enough pressure (not too hard to break the windows but not too light either). Now, rinse it off with cleaning water.
Or you can use warm soapy water with a squeegee for the job.
Other exterior cleaning tips
The driveway, garage, and siding usually offer the biggest cleaning challenge. But with these behind you, the rest is easy.
Here are other areas of your home you should consider cleaning:
Cleaning your deck
You can pressure wash your deck using medium pressure and a spray tip of at least two by four in width.
Also, to avoid damaging the deck, don't spray one spot for too long. Always spray on the move.
Once your deck is spotlessly clean, you can apply a wood preservative sealant to help protect it from discoloration and water damage.
Do some garden work
Exterior cleaning isn't done without doing some gardening work. First things first, you need to de-junk your gutters.
If you have trees like oaks, black locust, and maples, you need to clean its litter even in spring. If you don't have any of these species, you won't have a lot of cleaning work until fall.
Additionally, ensure that you check for cracks in your gutters as you go about clearing them. You can also scrape off all the old caulking that your gutters may have using a chisel.
You can then dry it before you seal it. For sealing, use a new bead silicone sealant. That can prevent water from staying and rotting away at the boards.
Plus, it would be best if you also got rid of dead flowers since they can take away your yard's beauty. Additionally, it allows the remaining flowers to get more plant energy for creating more flowers, seeds, and foliage.
But the job is not done yet. You can also haircut herbs and prevent them from becoming too leggy. It ok to cut as much as half the stem.
Now for a final look, you can add as much fresh mulch as possible to your flowerbeds for a clean and crisp look. You can also rake away the weathered look of the flower bed if the flower bed still has enough mulch (at least 3-in., deep).
Clean your patio furniture
If you have a concrete patio, you can clean it using the same method as cleaning a concrete driveway. However, it doesn't help to have a sparkling clean patio but with dirty furniture.
It would be best if you considered cleaning these and ensuring you get a clean exterior living space.
Clean your roof
Roof cleaning is another aspect you should not take lightly. You can either do it yourself or get a professional to do it (recommended).
That can help eliminate all the mold, mildew, and dark coloration that roof shingles get from exposure.
Final thoughts
Cleaning your house can be so refreshing. From the look, the feel, and even the smell, a clean home can make you feel good. Plus, don't forget the health benefits of a new house.
However, not a lot of homeowners like the daunting chore of cleaning the exterior of their homes. It's a lot of hard work and may take a lot of time.
But with the tips shared above, the job can be less stressful for you. Plus, the more often you wash your exterior home, the less stubborn the stains will be and can easily wash off.
Follow all these tips for a less strenuous cleaning ahead.